Yuga Labs accused of IP theft for trademarking BAYC wolf skull logo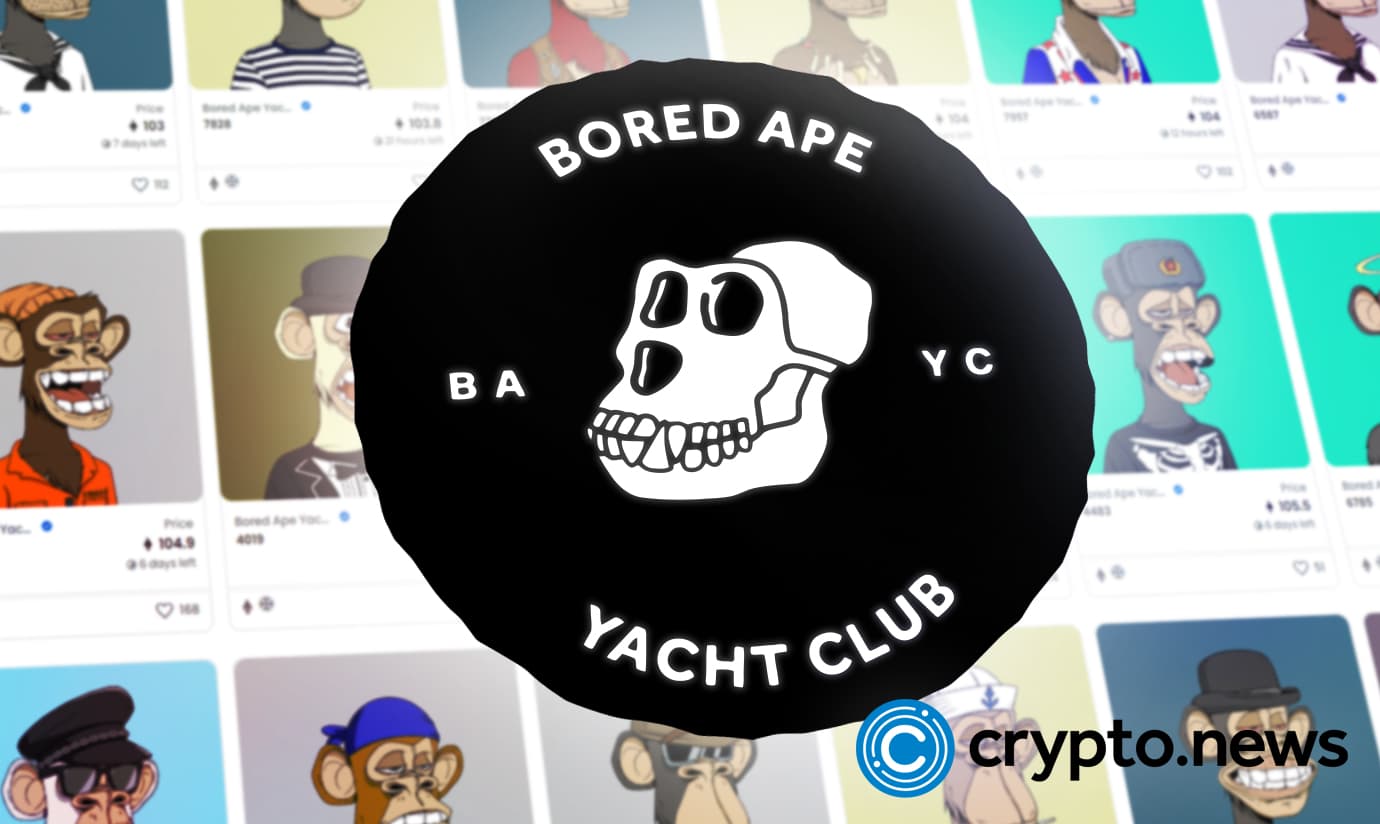 Yuga Labs has been accused of Intellectual Property (IP) theft for allegedly illegally trademarking the Bored Ape Yacht Club's (BAYC) iconic wolf skull logo without proper licenses.
The wolf skull image was initially released by Easy Drawing Guides, a company specializing in drawing tutorials for beginners and children.
Yuga Labs trademarks BAYC wolf skull logo
NTFs came into the world to protect artists from illegally using their intellectual property, which Yuga Labs has been accused of violating.
Easy Drawing Guides confirmed that Yuga Labs was not licensed to use the wolf skull drawing.
"The intellectual property rights for the drawing belong to Easy Drawing Guides as it is our original drawing and protected by our Terms and Conditions."
The company's terms and conditions grant a non-transferable, non-exclusive, revocable, limited license to use and access the website solely for personal, non-commercial use.
However, BAYC supporters claim that no intellectual property was breached but agree that Easy Drawing Guides should be compensated.
Yuga Labs has yet to make an official response.
Yuga Labs' previous IP sagas
This isn't the first time Yuga Labs has been accused of breaching intellectual property.
One of the founders of the BAYC copycat NFT collection RR/BAYC, Jeremy Cahen, filed an opposition notice on Feb. 9 against ten trademark applications from Yuga Labs.
A spokesperson from Yuga Labs downplayed the significance of the opposition notice stating that the RR/BAYC co-founder is just trying to cause trouble.
"The Trademark Office has preliminarily approved Yuga Lab's trademark applications for registration, and we look forward to their full approval in due course," said the spokesperson.
Yuga Labs submitted most of its trademark applications in the second half of 2021. They covered a bunch of BAYC logos, artwork, and branding for use across digital products.
These included NFT-based art, trading cards, and metaverse wearables.
"Jeremy Cahen's filing is just another attempt to distract from the real issue at hand, his infringement of the Yuga intellectual property."
In his opposition notice, Cahen claimed that Yuga Labs "abandoned any rights" to specific logo and artwork designs due to BAYC NFT sales granting "all rights" to the owners.
He also claimed that the company needs to rightfully own specific skull designs since the firm handed over the rights to the ApeCoin decentralized autonomous organization (DAO) in March 2022.