Yuga Labs Estimates a $50 Million Turnover from New Mecha Apes Collection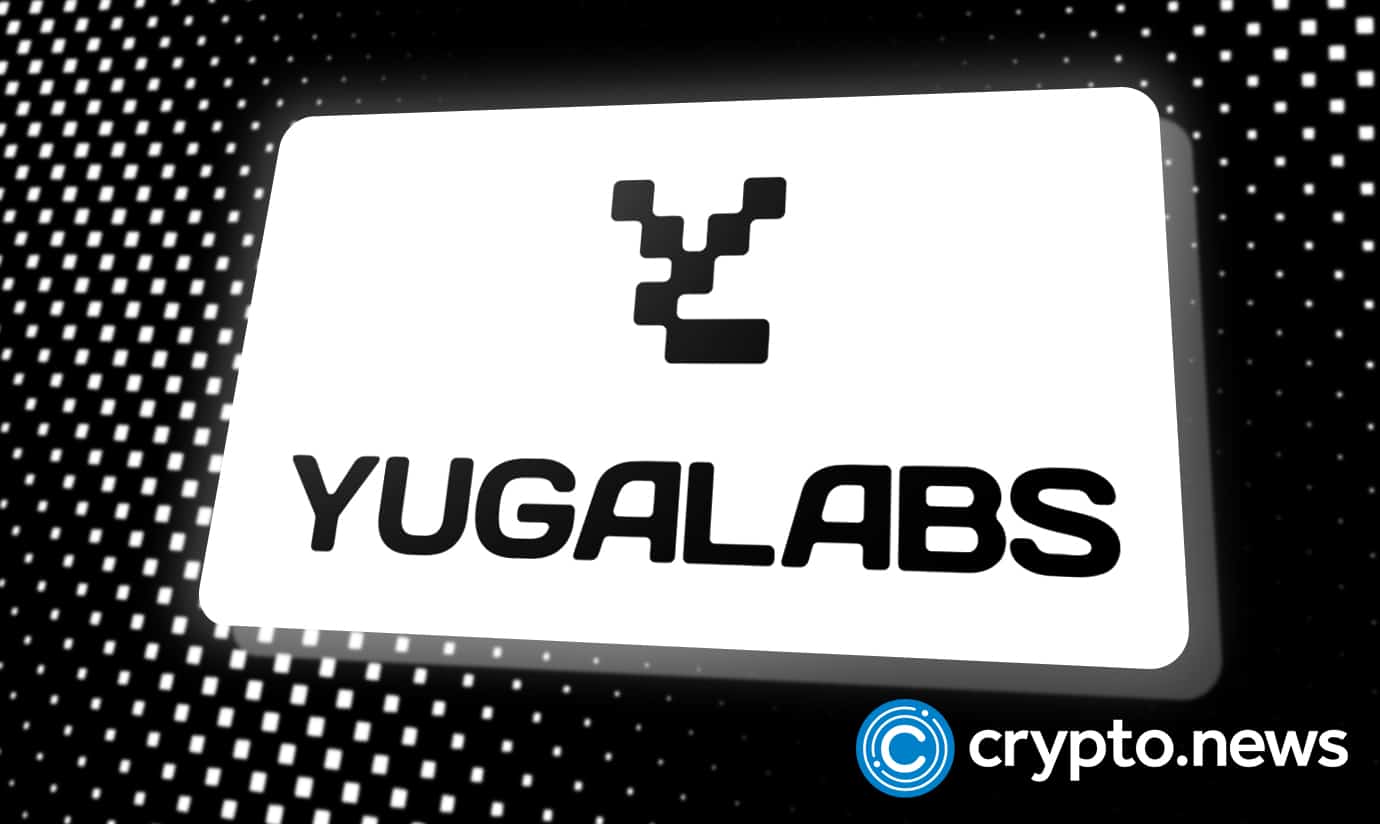 According to documents leaked to Protos, Yuga Labs is reportedly expected to launch a new collection of NFTs, Mecha Apes, by the end of 2022. Yuga Labs expects to raise $50 million in cash and more than 100,000 virtual land pieces in the Metaverse from the launch.
Otherdeeds NFT Sales
The company has a good record in the NFT space as it sparked attention earlier through its sold-out Metaverse land pieces known to NFT fans as the 'Otherdeeds for Otherside' NFT collection. Yuga labs racked more than $600 million in revenue for selling each 'Otherdeeds for Otherside' NFT at an initial price of $6000 per deed. Since the deed sale, the Otherdeeds NFTs recorded their lowest price of $2700, the crypto market crash being solemnly to blame for the price plummet. The NFT market is also down, recording 99% lows from its high in 2021.
Information on the Internet about Mecha Apes is limited, but information about an NFT collectible, Mecha Piece, has managed to fall to NFT fans. Yuga Labs refer to Otherdeeds pieces of virtual real estate as virtual grounds where Metaverse gamers will interact virtually in the same place. The interactions in the deeds will involve live natural voice chats that will not be limited to the number of gamers. These high-end experience games will be supported by artificial intelligence, experience glamor, and move between Otherdeeds locations from time to time.
Seeding Capital
Many Metaverse fans have speculated on Twitter that Yuga Labs intends to launch a play-to-earn game in the virtual space, and Otherdeeds' NFT lands are expected to be used to support the game. According to Twitter fans, the lands and other collectibles will be in-game items that gamers can trade. Yuga Labs is a very secretive NFT developer. However, during fundraising in March, the company previewed its roadmap of plans and ideas. The fundraising led by a 16z raised more than $450 million, valuing the corporation at $4 billion.
The seed fundraising capital featured some of the big names in NFTs, including Sam Bankman (FTX Ventures), Mark Cuban (despite his aggressive approach towards Metaverse), MoonPay, a cryptocurrency exchange, and international artist Snoop dogg, to mention but a few.
The company's roadmap intends to utilize the raised capital in developing a play to earn Metaverse game and outgrowing its NFT Empire against competitors. Yuga Labs will frantically advertise interoperability by allowing Metaverse builders to build games from different blockchains to its universe.
Yuga Labs Dominates
Currently, Yuga Labs leads the NFT space, purchasing rights of other renowned collections such as Meebits and CryptoPunks, a pool with the highest trading volume so far (up to 661900 traded ether). So far, the trading volume of Otherdeeds Metaverse land has risen to one of the highest compared with other NFT collections, with a total of more than 342000 traded ether.
We can only anticipate the project's future from its past performance to get a rough picture of how the company will impact the NFT space. NFT fans will draw a more accurate picture once the company launches the Mecha Apes collection and the anticipated Metaverse game.