ZenLedger Now Supporting Crypto Payments via BitPay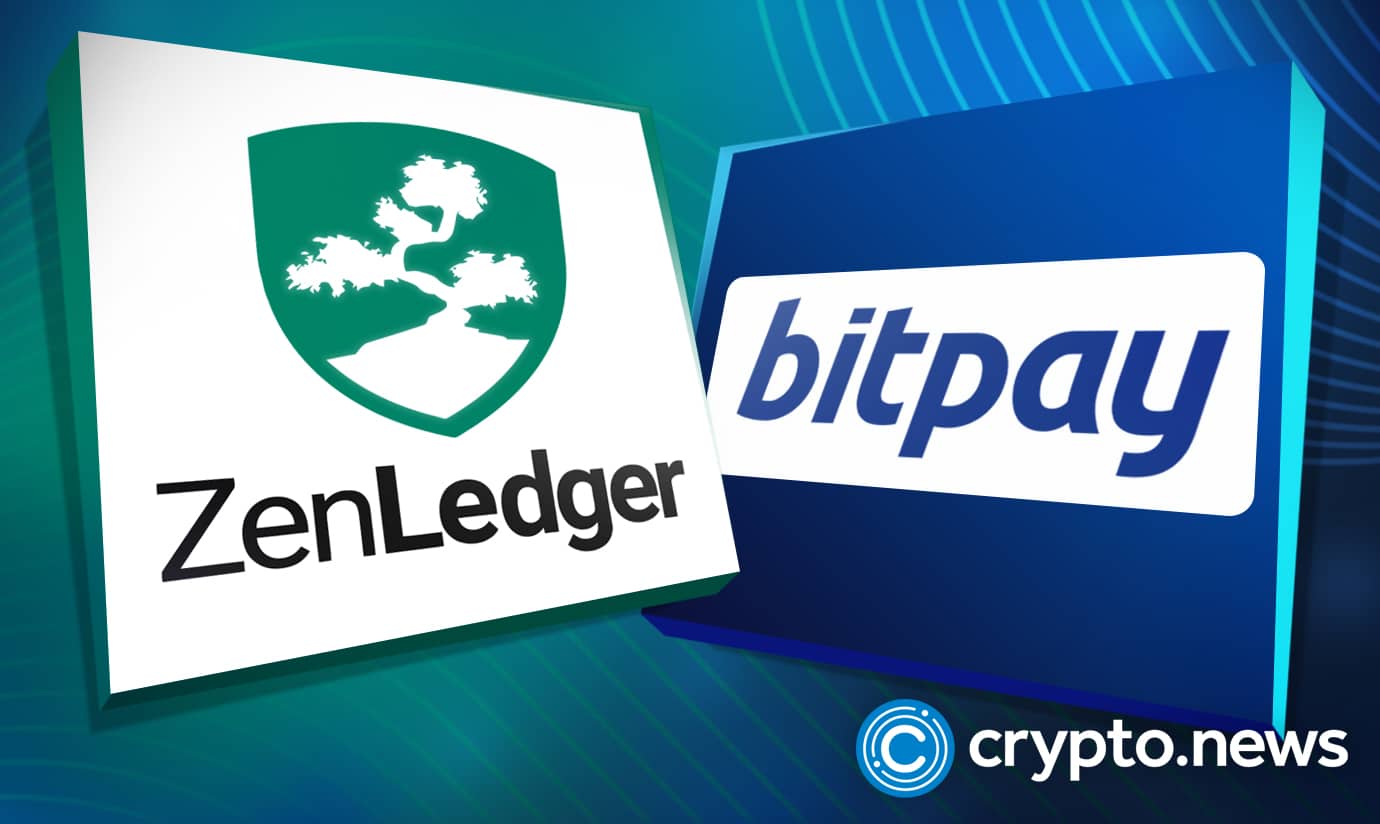 ZenLedger has signed a partnership deal with BitPay to enable it to start accepting Bitcoin (BTC) and other cryptocurrencies for its goods and services. The firm expects its integration with BitPay to further accelerate crypto adoption.
ZenLedger Adopts BitPay for Crypto Payments
While traditional payment methods such as credit cards still account for a large percentage of payments for goods and services globally, blockchain-based digital currencies have started gaining traction as legal tender across various jurisdictions.
According to the findings of joint research recently conducted by PYMNTS and BitPay, 56 percent of consumers have signaled their interest in buying crypto within the next 12 months, with one-third of consumers willing to use Bitcoin (BTC) and altcoins to pay for purchases.
To put itself at the front-line of the crypto payments revolution, ZenLender, a leading crypto tax software provider and blockchain analytics platform, has partnered with cryptocurrency payments processor, BitPay.
Reducing Transaction Fees and Accelerating Crypto Adoption
Established in 2017 by tech, finance, and accounting veterans, ZenLedger is designed to make it easy for crypto investors to file their correct taxes. The platform aggregates the crypto transactions of its users across exchanges, wallets, and tokens and puts them together in its dashboard, making it easy to calculate crypto tax liability.
ZenLedger supports over 400 crypto exchanges, 40+ blockchain networks, 20+ DeFi protocols, NFTs, and more. 
Commenting on the partnership, Pat Larsen, Co-Founder and CEO of ZenLedger, reiterated that the move is in line with its mission to offer its clients the best crypto experiences while also enabling them to save time and money.
"Our ultimate goal is to always facilitate the crypto experience for our users in order to save time and money. That means everything from tracking their transactions to offering them the chance to use those funds for our services. We believe in the long-term growth and innovation in the industry, and so this is the next step in making things easier for our customers."
Founded in May 2011 by Tony Gallippi and Stephen Pair, BitPay is one of the pioneers of Bitcoin and crypto payment processing for businesses.
The firm's crypto payments report states that BitPay has processed 422,917 cryptocurrency transactions in the last six months.
With the latest partnership, ZenLedger users will now be able to pay with the supported cryptocurrencies and stablecoins, including Bitcoin (BTC), Ether (ETH), BUSD, USDC, EUROC, and a host of others.
Merrick Theobald, Vice President of Marketing at BitPay, said:
"Our goal at BitPay is to make accepting crypto for ZenLedger a seamless process and to help promote crypto adoption as we believe crypto is the future of payments."
As digital currencies continue to progress towards mainstream adoption, authorities, crypto tax evasion is now a severe offense across some jurisdictions. As such, tools like ZenLedger will soon become a must-have for some investors.
In related news, crypto.news reported on October 6, 2022, that members of the European Parliament have greenlighted a crypto taxation bill that aims to bring to life a uniform digital currency taxation system across the European Union.