1INCH plunge opens short-selling opportunities, general crypto market bullish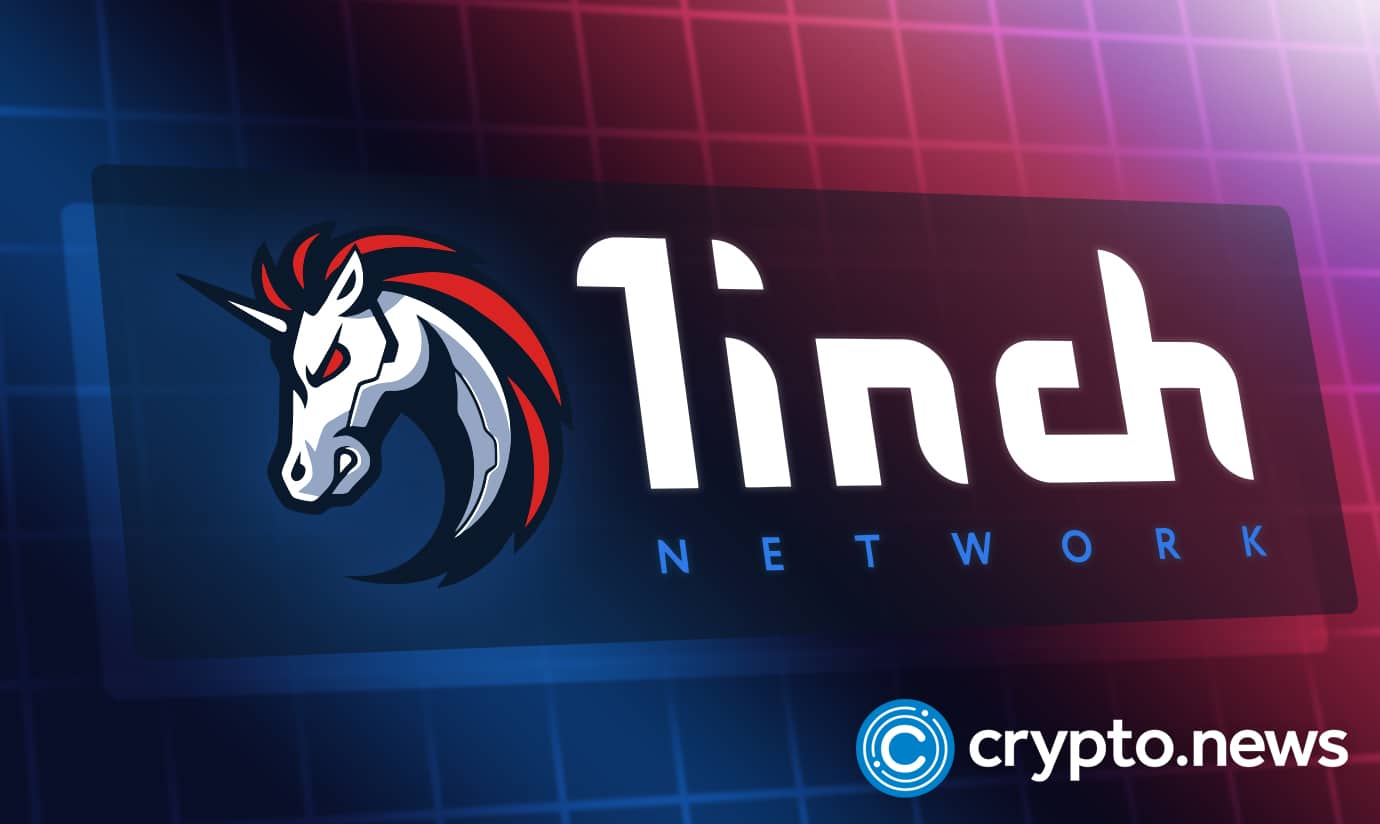 After a recent 15.56 million 1INCH transfer to Binance, the token has plunged vastly in value, opening opportunities for short selling. While 1INCH plunges, other assets like BTC, ETH, ADA, BNB, and others have been making small price gains. 
Investors short-selling 1INCH amid plunges
A few days ago, Lookonchain reported a 15.56 million 1NCH transfer to Binance. Lookonchain also hinted at the possible price drop:
Since the transfer, 1INCH took some severe bearish turn. At the time of the transfer, 1INCH was trading at $0.51. However, the token is now going for just about $0.44. Statistics indicate that the coin has lost about 15% in the past 7-day period. Over the past 24 hours, 1INCH lost about 2.5% in value.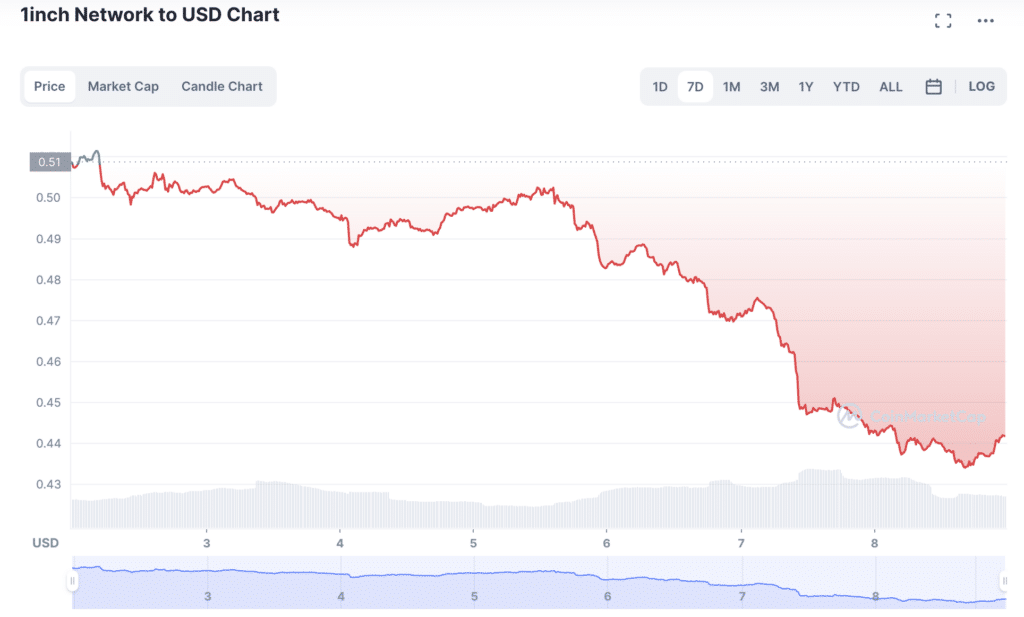 The tweet by Lookonchain helped investors make decisions concerning the token. It appears that some of them have been shorting this token. One Twitter user said:
"Haven't traded based on the News all that much but I've left money on the table not doing it. Open a small short with wide invalidation on #1INCH the other day following that Tweet from @lookonchain. Came back to my entry 2 days after but has given a 15% drop since. Fully out now."
While 1INCH foundation denied claims that the funds were transferred from their wallet, the transfer opened up opportunities to earn high incomes. 
Bitcoin and altcoin's price roundup
While 1INCH recorded price plunges in the past 24 hours, the rest of the crypto space is on a small bull. According to CoinMarketCap, the crypto space gained about 0.54% in value, with the market cap hitting a high of $845.88 billion.
Bitcoin was among the coins making small gains, rising in value by 0.42%. The coin, currently trading at $16.92K, was at $16.84K 24 hours ago. Analytics indicate that the closest resistance Bitcoin faces is at $17.05K. BTC could surge in value further if it surpasses the resistance anywhere in the next few days. 
Ethereum, the second largest crypto, gained more than BTC in the past 24 hours. Ethereum gained about 1.48% in the last 24H hours, rising in value from $122 to $1,251. Ethereum's most vital resistance point is at $1,296 — once it surpasses that, ETH could further surge in value.
BNB coin, the third-largest altcoin, also recorded strong bullish price actions, rising by 1.7%. XRP, DOGE, ADA, and MATIC also gained values by 1.54%, 1.17%, 0.38%, and 2.49%, respectively. 
DeFi and metaverse tokens plunged
DeFi tokens also gained about 0.8% in the past 24 hours, with some like LINK, UNI, AVAX, and AAVE gaining. Still, metaverse tokens recorded a market value loss of about 0.7%. However, a few metaverse tokens like SAND, ICP, STX, and ENJ made some small gains.