$46 million of USDT embargoed on FTX by Tether due to legal request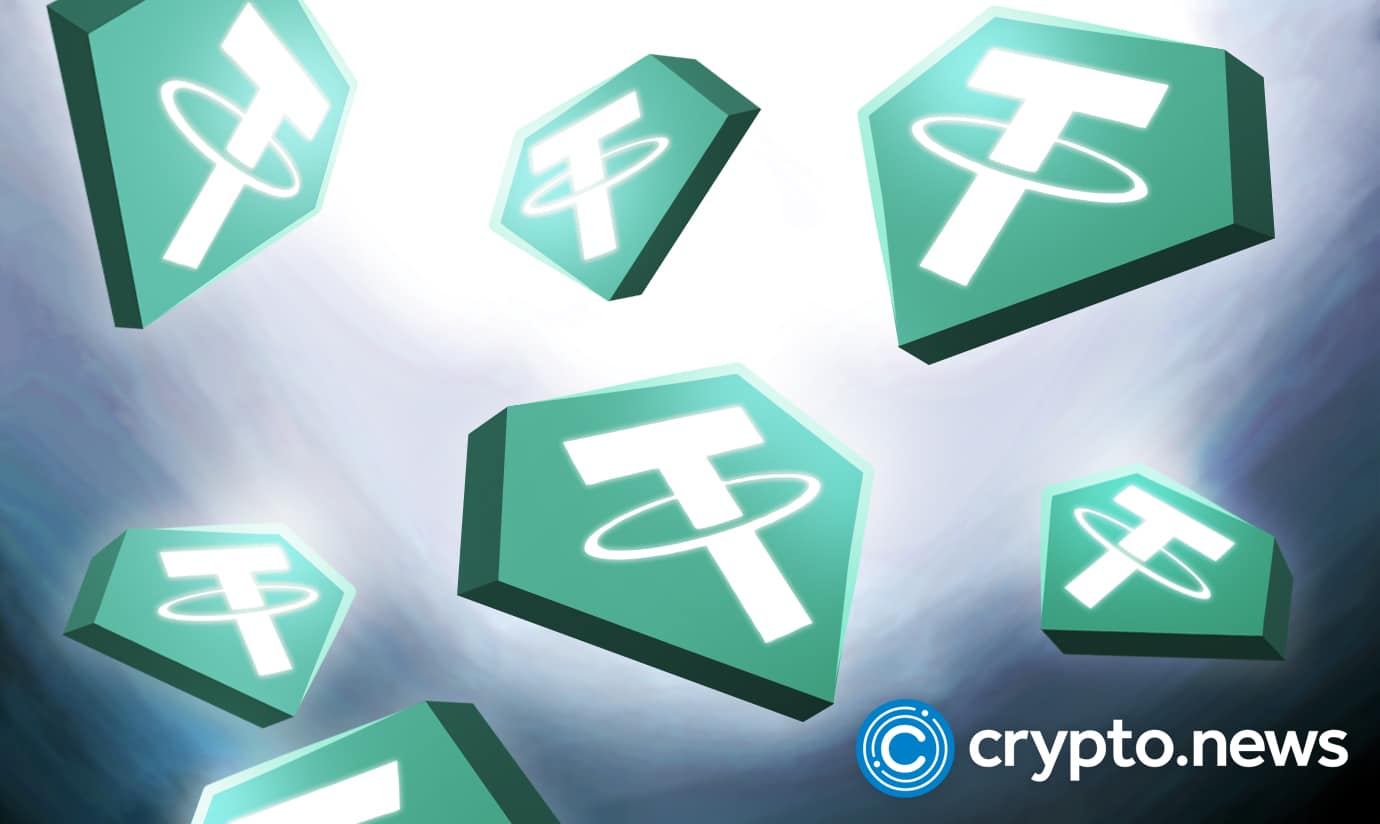 Following sanctions from legal authorities, stablecoin issuer Tether has confiscated around $46 million worth of USDT on the Tron blockchain network. The wallet address currently holding the stablecoins is suspected to be owned by the defunct cryptocurrency exchange FTX.
Tether freezes FTX's funds
According to Tron block explorer, the wallet address befell by the sanctions from the authorities belongs to crypto and derivatives exchange FTX. Earlier, the digital asset exchange platform halted withdrawal transactions from its users due to liquidity issues.
A top official in Tether publicly addressed the issue, stating that the stablecoin issuer had received requests from Law Enforcement to temporarily put FTX's holdings on ice to give room for further investigations.
 "We are starting to receive requests from LE to temporarily freeze assets while an investigation occurs."

The top official at Tether, said in a statement.
FTX's spiral descent
FTX exchange has recently stormed crypto headlines as it plunges to bankruptcy in a spiral descent. On Tuesday, the founder and CEO of FTX sent a remorseful message to his employees, grieving that he had messed up running the exchange's funds.
During his tenure in the sector, Bankman-Fried engaged in huge bets and transactions that led to numerous financial penalties for the exchange. He finally lost his position as CEO of Alameda Research due to these monetary damages tied to his decisions.
Queries over Alameda's economic viability flooded the internet and, as a result, sparked a wave of withdrawal transactions on FTX from netizens during the weekend. According to Bankman-Fried, the ordeal only sent withdrawals from the exchange totaling $5 billion at the end of Sunday.
Binance bails out of FTX's acquisition
FTX came dangerously close to collapsing, which shocked the whole industry, already under massive economic constraints from the ongoing bear market and rising interest rates from the FED. Amid a liquidity crisis, Binance announced Tuesday that it had signed a non-binding letter of intent to buy FTX.com. However, Binance announced afterwards that it would not proceed with the transaction, citing the severity of FTX's financial issues.
"Our hope was to be able to support FTX's customers to provide liquidity, but the issues are beyond our control or ability to help,"

Binance, in a statement, said.
Before FTX's seeming downfall, the exchange shocked crypto fans by making big moves in the middle of the bear market. As other crypto exchanges like Bybit and Coinbase struggled to exist by laying off staff, FTX was busy making massive acquisitions.
For instance, one major purchase that surprised the cryptosphere was the liquidation of Voyager Digital's digital assets. FTX issued the winning bid to liquidate Voyager's crypto portfolio, winning against Binance, the world's largest crypto derivatives and exchange. FTX purchased the entire portfolio for 1.422 billion dollars.
As FTX's drama unfolds, it is becoming evident to crypto fans that anything can happen in the markets. FTX's glory may be coming to an end as the crypto community hopes for a bullish recovery.