After FTX collapse, Goldman Sachs to pour millions into crypto startups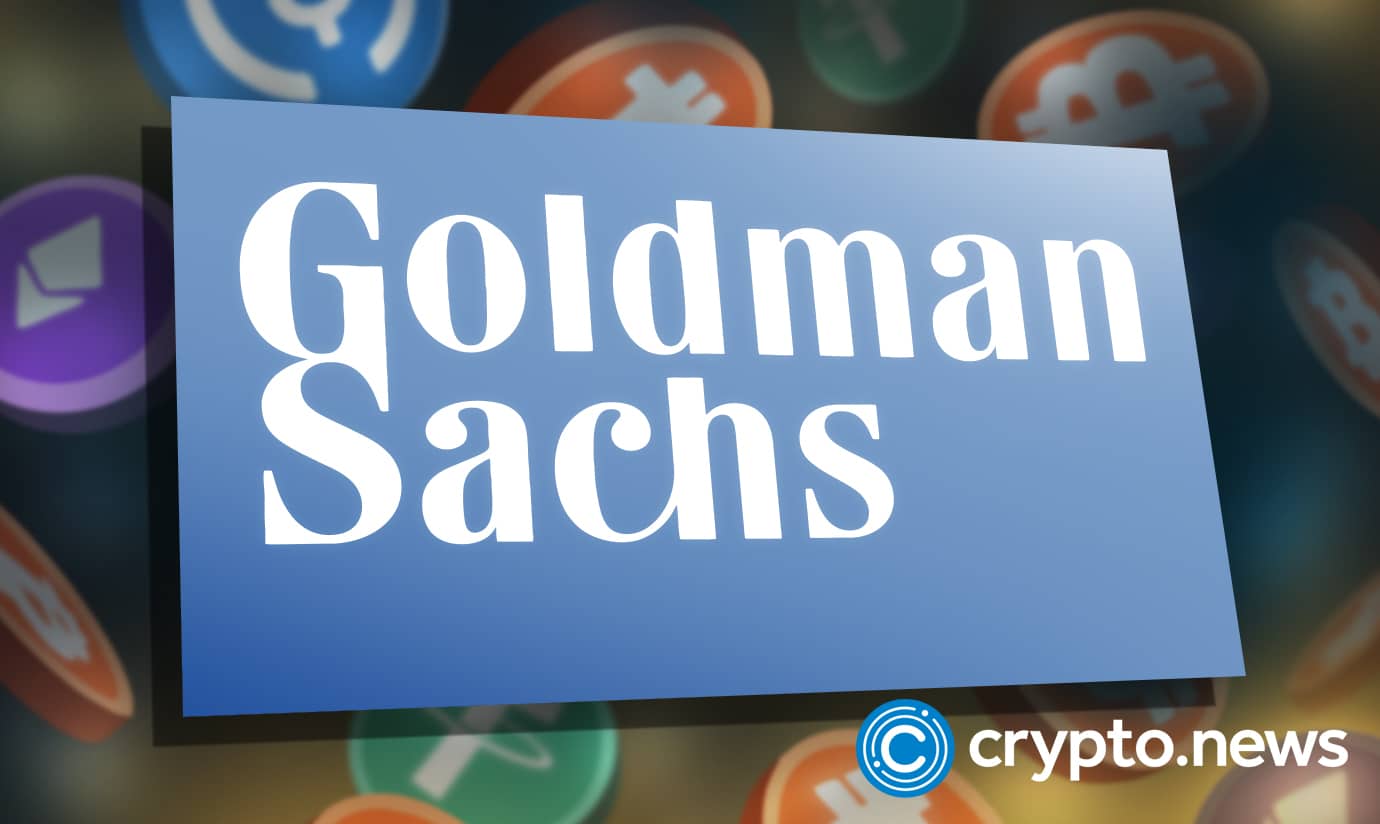 Since the FTX exchange's demise lowered valuations and depressed investor interest, Goldman Sachs (GS.N) has announced on Tuesday plans to invest hundreds of millions of dollars to invest or buy cryptocurrency startups.
Mathew McDermott, head of digital assets at Goldman, told Reuters that the collapse of FTX has increased demand for more reliable, regulated crypto players and that large financial institutions see this as a chance to gain market share.
Investor confidence has steadily declined
After its stunning collapse on Nov. 11, FTX filed for bankruptcy in the United States, fueling worries of a domino effect and calling for more crypto regulations. "Since then, investor confidence has steadily declined. There's just no doubt of it," McDermott remarked.
"A lot of different ecosystem segments used FTX as an example. However, it bears repeating that the core technology remains effective."
Goldman's resolve to maintain investing despite the sector shake-out demonstrates it sees a long-term opportunity. Even though the amount it may invest is not enormous compared to the Wall Street giant's US$21.6 billion in earnings last year.
Its CEO David Solomon told reporters on Nov. 10, as the FTX story unfolded, that he regards cryptocurrencies as "very speculative." He sees enormous potential in the core technology if its network becomes more established.
Rivals getting more sceptical
Morgan Stanley CEO James Gorman stated during the Reuters NEXT summit on Dec. 1 that he did not believe blockchain technology to be a fad or to be phased out. But he was unable to assign an intrinsic value to the technology.
Meanwhile, HSBC CEO Noel Quinn said at a banking summit in London last week that the bank has no plans to increase its offerings in crypto trading or investing for individual consumers. Eleven startups in the digital asset space, including compliance, bitcoin data, and blockchain management, have received Goldman Sachs funding.
McDermott, who enjoys triathlons in his leisure time, has been with Goldman since 2005, rising the ranks to head the firm's digital assets unit and acting as director of cross-asset finance. He now employs over 70 employees, including a trading desk of seven people dedicated to crypto options and derivatives.
Goldman Sachs has also, combined with Coin Metrics and MSCI, established data service datonomy designed to identify digital products based on their utilization. In addition, McDermott said that the company is developing its proprietary distributed ledger technology.
The global cryptocurrency market is on a bearish run is a result of central banks tightening credit and a spate of high-profile company failures. It peaked at US$2.6 trillion in late 2021 and has lost around US$2 trillion this year, according to data portal CoinMarketCap. On Dec. 5, it was worth $865 billion.
McDermott added that while Goldman is content with its current personnel number, the bank sees employment opportunities as cryptocurrency and tech businesses shed staff. Some have seen the collapse of the cryptocurrency market as a business opportunity by others.