Animoca Brands Teams up With Coincheck To Develop a Blockchain-based Metaverse Experience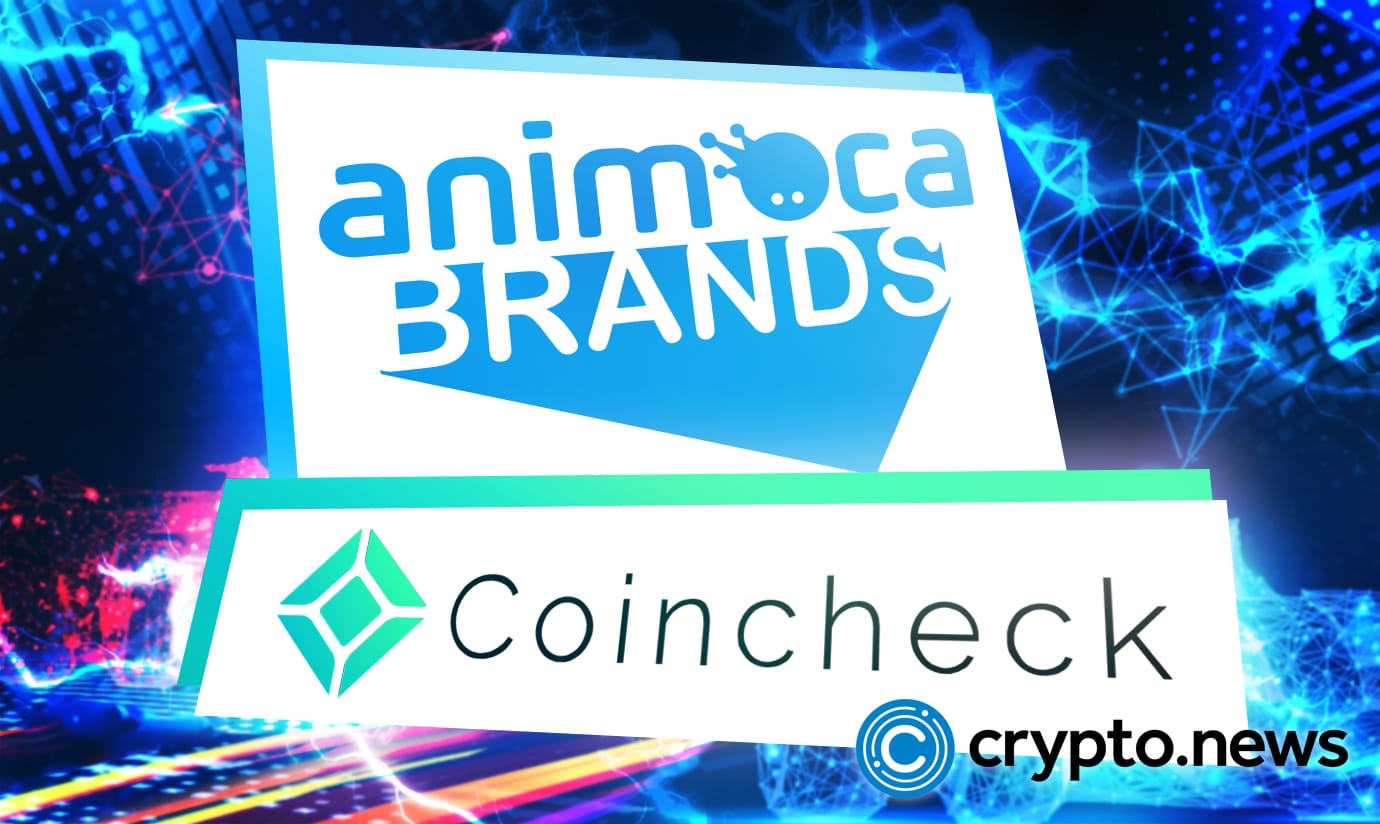 The Hong Kong-based software and venture capital firm, Animoca Brands, has continued to flex its muscles in the expansion of blockchain-related innovations. Accordingly, Animoca Brands continued its collaborations with the Tokyo-based Coincheck on blockchain development.
A Continuation of Strategic Partnerships
The two parties have a strategic working partnership dating back to 2020. Animoca Brands will handle the renewed collaboration's intellectual property (IP) and product development as a game developer.
On the other hand, Coincheck will be responsible for the distribution, community engagement, and development of the Japanese sphere.
As a crypto asset services provider, Coincheck dived into NFT by launching its marketplace, "Coincheck NFT," in March 2021. However, the NFT Marketplace was in beta at the time of its launch.
As a result of the new partnership, Coincheck will support Animoca Brand's NFT projects and subsidiaries via its marketplace. In addition, it would be the engine room for the smooth running of the NFT project.
Furthermore, there are already two NFT projects from the Animoca Brands listed on the Coincheck NFT marketplace, the LAND NFTs in The Sandbox and Otherdeed NFTs.
Moreover, the latter represents the virtual real estate on the Otherside ecosystem, a Metaverse project developed by Animoca Brands and Yuga Labs.
Coincheck Dive Into the Metaverse
At the start of the year, Coincheck begins its Metaverse business with the development of the "Oasis Tokyo" in The Sandbox, a fully immersive virtual city. The firm also pushes for wider collaborations with brands, artists, and celebrities for the new Metaverse project.
In the meantime, Coincheck is actively working to ensure that Metaverse City is ready for the public in the short run. Not satisfied, Coincheck acquired Otherdeeds for Otherside in May 2022. At the same time, it also begins developing another metaverse city project, "Oasis MARS," hosted on the Otherside platform.
As demand for premium NFT continues to soar, Coincheck has positioned itself as one of the leading industry players.
Commenting on the deal, Yat Siu, chairman of Animoca Brands, revealed that working with Coincheck is a game changer for the company. The collaboration with Coincheck will ensure that Animoca Brands gets the opportunity to deliver premium digital products and services to Japanese consumers.
By leveraging Coincheck's profile as Japan's leading crypto and NFT platform, Animoca Brands intends to build trust with consumers through several Metaverse projects.
The mass adoption of blockchain made it possible for Animoca Brands to develop innovative technologies for the virtual ecosystem. Several of its GameFi projects under development will receive a boost with the latest partnership.
According to Coincheck's executive officer, Kensuke Amo, the company will be the bridge for NFT to become mainstream in the Japanese market.
Japan, through its government, has a suite of Web3 projects in the pipeline. The country has been steadily investing in the digital space via its incentivized policy for companies embracing the digital economy.