SWIFT Completes Blockchain-Based Tokenization Pilot With SETL & Others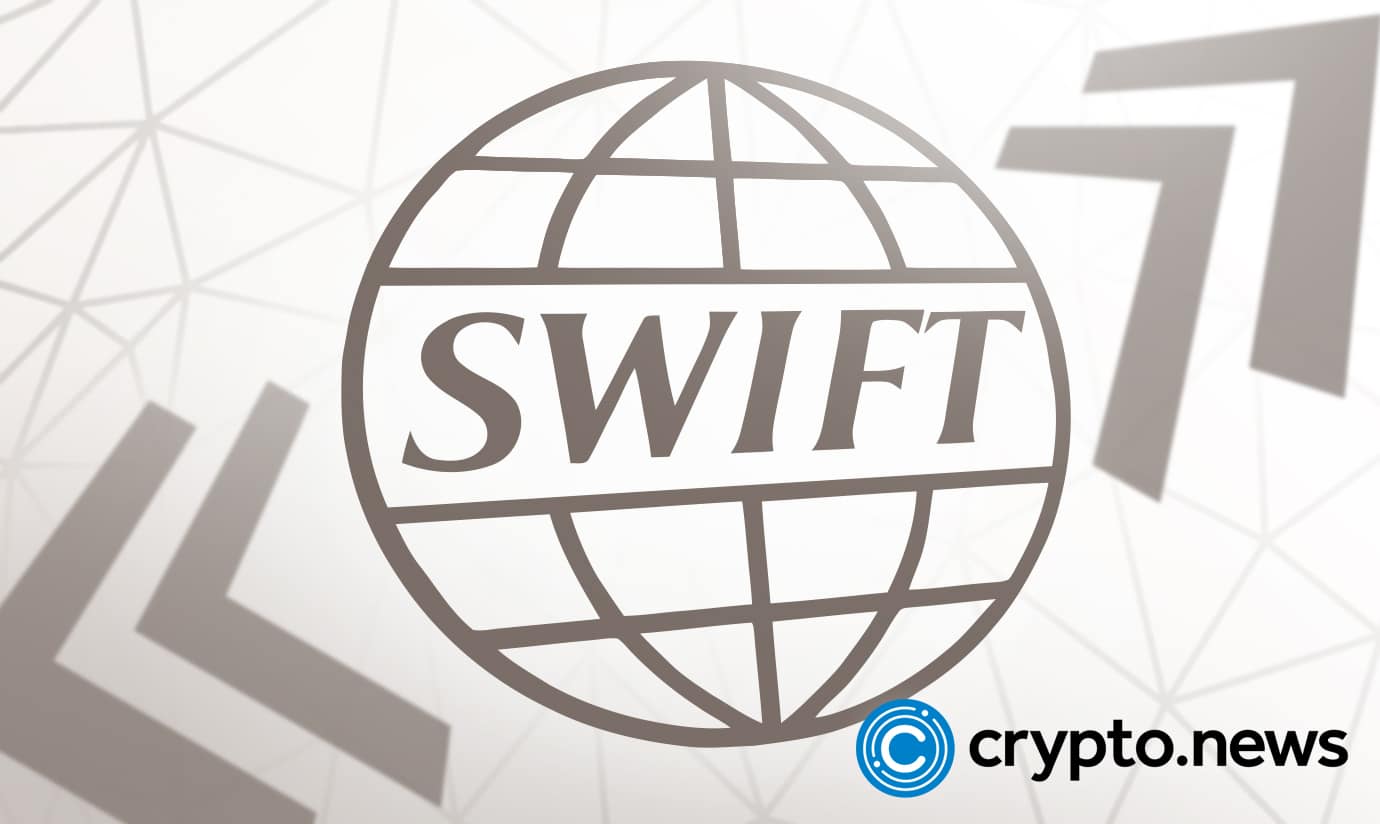 SWIFT has announced the successful completion of the digital asset tokenization pilot it began late last year in collaboration with SETL, Northern Trust, and ClearStream. The project aims to foster interoperability in the asset tokenization ecosystem, according to a press release on October 4, 2022.
Promoting Interoperability Between Tokenization Systems
While the tokenized assets market capitalization remains quite small as compared to that of the unbacked cryptocurrency and stablecoins market, financial experts have forecasted that the tokenized digital assets market could be worth an estimated $24 trillion by 2027.
In a bid to foster efficiency and improve interoperability between the various tokenization participants and systems, the Society for Worldwide Interbank Financial Telecommunications (SWIFT), the organization that facilitates most cross-border payments and security transfers, embarked on a pilot project with SETL, Northern Trust and Clearstream last December.
In the latest development, SWIFT and the participating teams have successfully created a standard framework designed to link the various tokenization systems of market participants, after completing various experiments on token issuance, delivery, and other processes that would enable the frictionless and seamless tokenization of assets.
An Important Milestone
While critics in some quarters still see blockchain technology as nothing but just a distributed ledger that powers speculative cryptocurrencies like Bitcoin (BTC), the nascent technology's use cases currently span across various ecosystems from finance to entertainment down to healthcare and sports regardless.
With blockchain technology, both liquid and illiquid real-world assets such as bonds, equities, securities, real estate, and others, can now be broken down into digital pieces that each have value and ownership. This way, these assets become accessible to a wider demographic of investors instead of just a few people with deep pockets.
Commenting on the completion of the tokenization pilot, Marjan Delatinne, head of payments at SETL said:
"We are entering a pivotal moment of history by connecting the dots between SWIFT and the new tokenized world. The experiment could lay the foundation for universal interoperability between participants and systems during the transactional lifecycle of tokenized assets."
During the pilot, SETL's PORTL suite was used to carry out experiments on how the various DLT environment can communicate with each other and orchestrate transactions.
Established in 2015, SETL is a London-based fintech firm that focuses on blockchain payments and settlements.
SETL's PORTL platform is designed to offer financial institutions a permissioned toolset for the development of applications that are interoperable with existing blockchain infrastructures like Corda, Besu, Hyperledger Fabric, and others.
Vikesh Patel, head of securities strategy at SWIFT said:
"Our vision for instant and frictionless transactions not only applies to traditional securities instruments but also to new asset classes as well."
Indeed SWIFT has been making inroads into the crypto and blockchain space for quite some time.
Earlier in May 2022, crypto.news reported that SWIFT has inked a partnership deal with Capgemini to make central bank digital currencies (CBDCs) interoperable when it comes to facilitating cross-border payments.
More recently, in September 2022, SWIFT joined forces with Symbiont, Northern Trust, and others to launch a pilot project that aims to deliver more accurate financial data to institutions via blockchain technology.