Thallo Co-partners With Ripple and Climate Leaders to Launch a Blockchain-based Carbon Credit Marketplace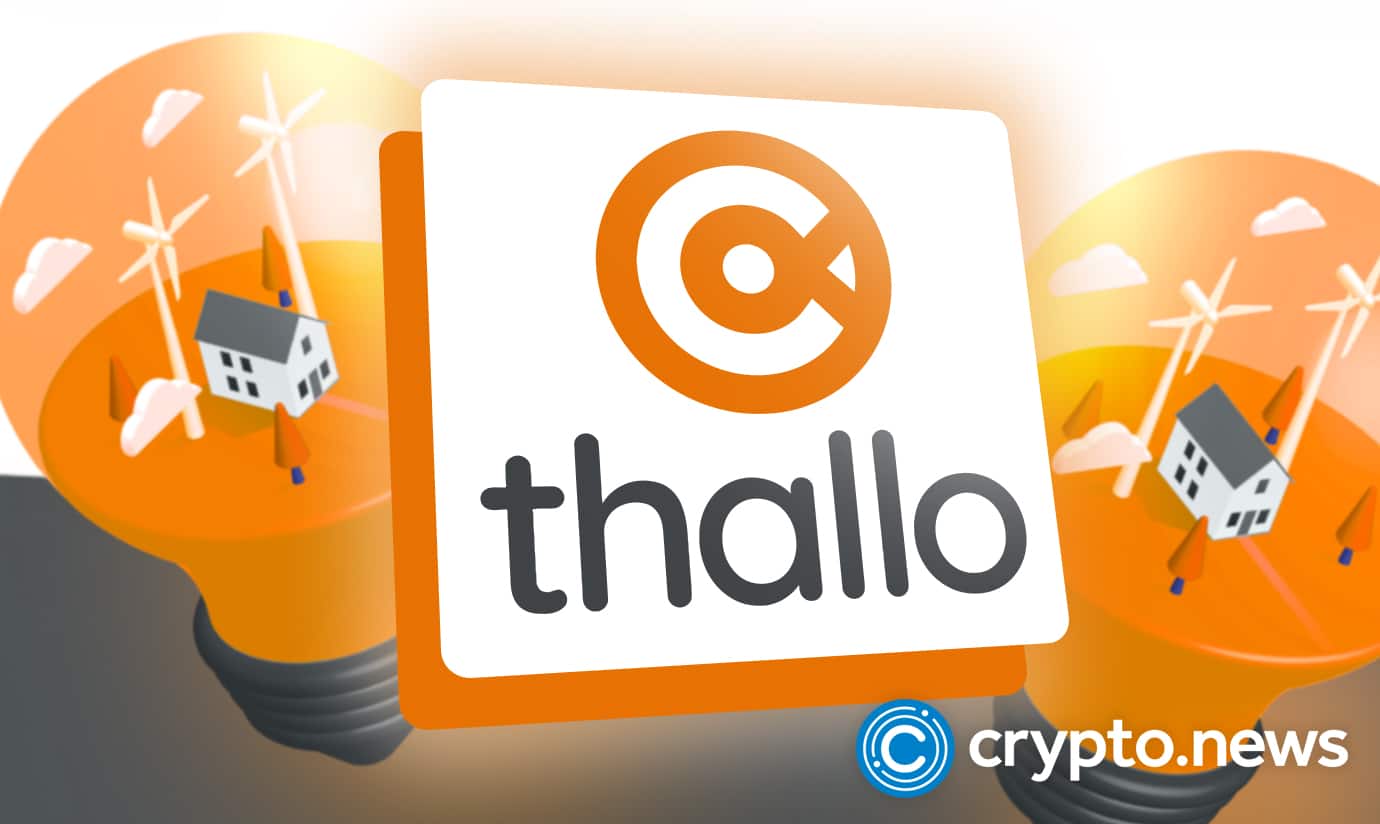 Thallo, a Web 3.0 climate startup developing a new platform for high-quality discretionary carbon credits, has announced Ripple and Climate Collective as two of its 23 first partners for its first-of-its-kind blockchain-based marketplace.
Blockchain Technology and Carbon Credits
Thallo addresses the current carbon market's liquidity and opaque pricing data issues, easing the process for buyers and sellers of high-quality carbon credits to connect. Its team is made up of climate and sustainability experts as well as Web 3.0 experts who work at the intersection of these two industries to improve carbon credit marketplaces.
Thallo Co-Founder Joseph Hargreaves said that he is pleased that some of the most renowned organizations in Web 3.0 and climate, such as Ripple and Climate Collective, have selected them as a major partner in tokenized carbon credits. He added that they will join hands to contribute to improving the voluntary carbon market to be more effective by channelling funds to high-quality projects and easing the way for businesses to achieve their sustainability goals in an open and verifiable manner.
About Thallo
Thallo's team of seasoned blockchain entrepreneurs and climate tech experts combines technological expertise with in-depth sustainability knowledge to create the carbon marketplace of the future.
Thallo's partners are divided into three categories: Founding Partners, Integrity Partners, and Innovation Partners.
Founding Partners, which include Ripple, Climate Collective, and a number of carbon project developers, are close strategic partners who collaborate with Thallo across the value chain to support the development and implementation of the flagship Thallo carbon marketplace.
Thallo will keep expanding its list of Integrity Partners, which include associations, non-profits, and academic institutions committed to scaling carbon markets with integrity.
Thallo also will continue to expand its network of Innovation Partners, which are cutting-edge companies working on critical market aspects ranging from digital MRV to forward financing to on-the-ground community participation.
Thallo's E-Commerce Carbon Credits Platform Will Be Decentralized
"As demand for carbon credits grows, blockchain and crypto innovation is uniquely placed to aid market growth by addressing significant challenges around openness, traceability, and verification," says Ken Weber, Ripple's Senior Vice President of Social Impact and Sustainability.
"Thallo's team of experienced personnel and tech-experts is developing an online marketplace that will enhance liquidity, easier access to pricing and market data, and an advanced certification procedure to an often vague, slow, and siloed market, in line with Ripple's devotion to more efficient and scalable carbon markets." Thallo is decentralising access to verified carbon credits for both institutional and retail investors to help mitigate their carbon footprints in a manner that satisfies their key stakeholders by leveraging Ripple's enterprise readiness and carbon neutral XRPL's reliability at scale."
For the first time in 2021, the voluntary carbon markets had a market capitalisation of nearly $2 billion, which is expected to rise to $150 billion over the next eight years. This is largely because private companies and organizations of all sizes have committed to ambitious climate goals, with carbon credits expected to be in high demand to help them be met.