ANKR trades higher after sealing partnerships with tech giants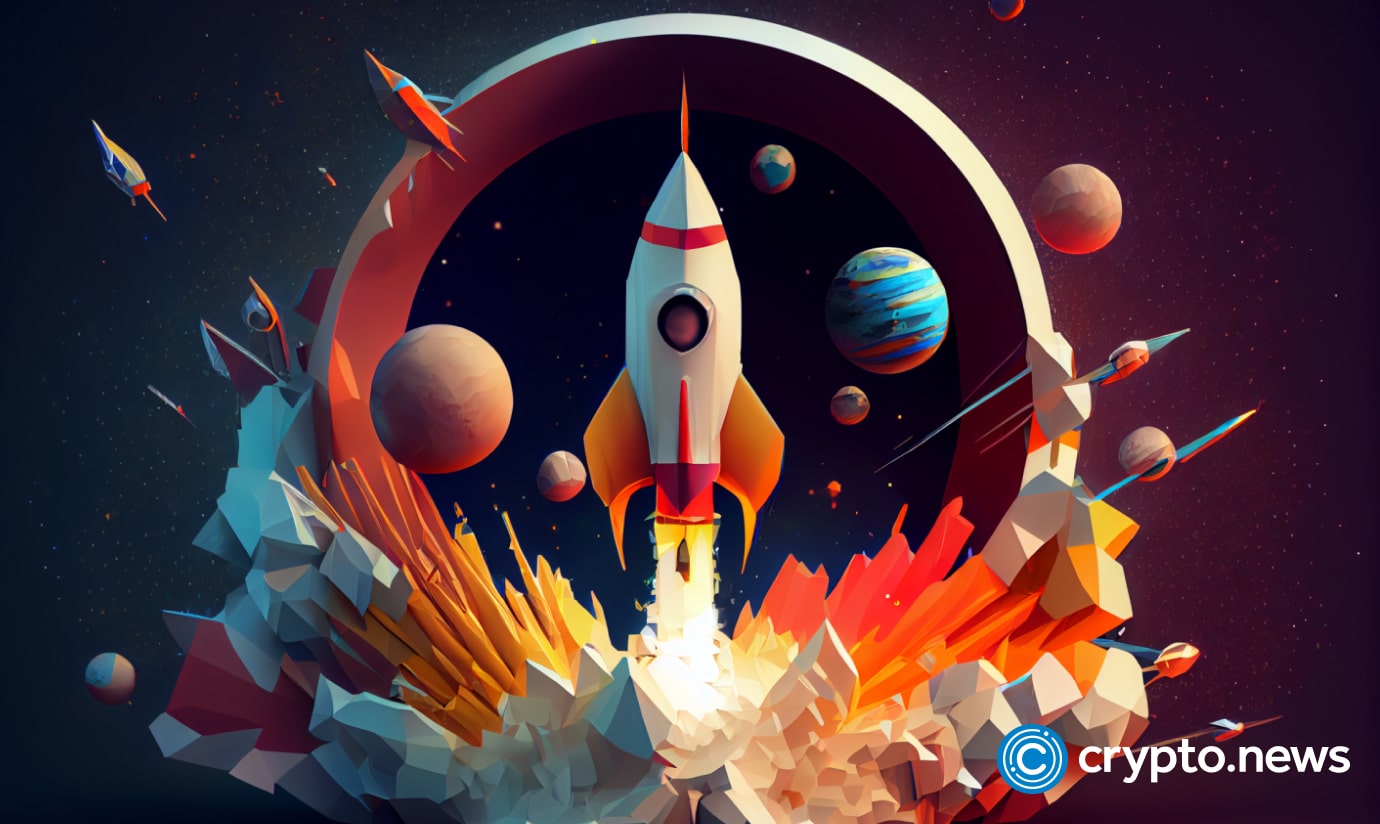 On Feb. 22, 2023, Liquid staking token Ankr (ANKR) traded 73% higher than yesterday after announcing its collaboration with technology giants Tencent and Microsoft.
The ANKR price started the day at $0.04923618 and grew to $0.05409038. The trading volume was $657,153,366 in 24 hours and grew to $1.5 billion before the close of the day.
The market capital hiked by over 50%, reaching nearly $500 million. The recent price jump firmed a bullish flag as the RSI levels rose. In general, the price of ANKR has increased by 56.71% in the past seven days.
The Ankr Network market capitalization has a circulating supply of 8.16 billion and a maximum supply of 10 billion.
ANKR flies higher
ANKR, the native token of the Ankr network, has shown strong investor faith in the network's future expansion after the trading price rose by more than 50% since daybreak. The high liquidity and volume showed the possibility of the token reclaiming its esteemed position in August 2022.
The development of derivatives and liquid staking tokens, such as ANKR, as regulatory proceedings catalyzed a bullish asset class by Securities and Exchange Commission (SEC) against giving traditional staking.
Ankr–Microsoft partnership
Ankr and Microsoft announced their partnership on Feb. 21, 2023, which increased the price from a low of $0.033 to $0.055.
The partnership is set to provide infrastructure solutions connecting applications, their builders, and users to web3. The collaboration will bring together Ankr blockchain insights, experience, and Microsoft's mission of empowering people and organizations.
Additionally, the partnership will bring high-performance blockchain links to web3 builders.
Microsoft and Ankr are working on an easy-to-use node hosting service to connect firms and organizations with reliable blockchain data.
The node hosting service will be available through Microsft Azure platform. Consumers can exploit blockchain power and security to propel enterprise-grade blockchain nodes that help them start decentralized services and applications efficiently.
Besides helping out web3 creators, the partnership has endorsed Ankr's technology, helping it establish a strong position in the market. The platform will steadily gain momentum and a central position in capitalizing on the ever-growing need for decentralized services as the blockchain industry flourishes. 
Ankr–Tencent partnership
Ankr has collaborated with Tencent Cloud and agreed to develop a full blockchain API services suite concertedly. The suite will be provided by a high-performing, global, and decentralized web of Remote Procedure Call (RPC) nodes.
The new opportunities will be compatible with unlimited games, applications, virtual companies, and worlds that need a connection to blockchain data. The services will also allow the users to deploy a dedicated blockchain node cluster exploiting the Ankr-Tencent-owned bare-metal servers distributed globally. 
The ultimate goal of this partnership is to bring optimized blockchain connectivity services to users while harnessing the technological knowledge of both parties.
Users will enjoy a more powerful and fast web3 industry that can accommodate unlimited node traffic due to Ankr blockchain utilities, knowledge, and Tencent Cloud's global infrastructure.