World's Largest Asset Management Firm $6.3 Trillion Blackrock Set to Join Bitcoin Bandwagon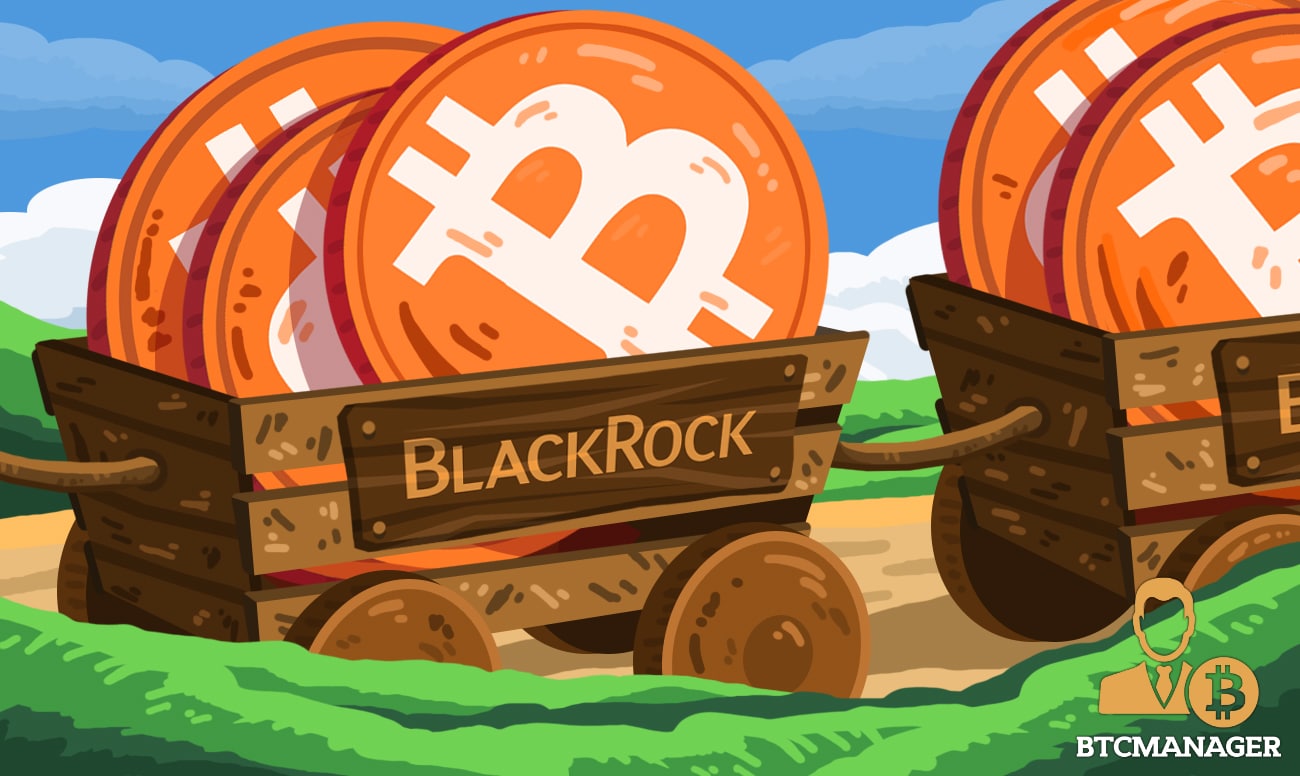 Slowly but steadily, Bitcoin's journey to mainstream finance keeps gaining momentum, as more and more critics are beginning to catch the cryptocurrency fever. Next in line, BlackRock, a global asset management company with $6.3 trillion in assets under management, is now looking to start offering clients bitcoin-related investments according to July 16, 2018 reports.
Joining the Crypto Movement?
Per a Financial News report, New York-based global investment management firm, BlackRock Inc. has put in place a task force to carry out a feasibility study of the cryptocurrency market and blockchain technology, as part of plans to launch into the nascent cryptospace.
According to sources close to the matter, the working group is made up of experts in the traditional finance sector including Terry Simpson, a significant investment manager and multi-asset strategist.
The committee's primary objective is to "examine whether BlackRock should invest in bitcoin futures," and also take a sneak peek into what competitors who have already joined the virtual currency revolution are doing and report their findings to top management so that the next line of action could be initiated.
As reported by CNBC, a spokesperson for the firm also revealed that BlackRock has been "looking at" distributed ledger technology (DLT) for quite some time now, but she failed to make specific comments concerning the firm's cryptocurrency ambition:
"We have been looking at blockchain technology for several years, recognizing potential for shared processes and data across market participants, clearing, settlement and reconciliation and simplified securities issuance."
Strong Enough to Kill the Bears?
The move comes as a pleasant surprise to bitcoin enthusiasts, considering the fact that the CEO of BlackRock Larry Fink is one of bitcoin's most ardent critics. Back in 2017, Fink who's one of those who wrongly believed that bitcoin is merely "speculative" lambasted the world's flagship digital money saying "It is an instrument people use for money laundering."
Fink also declared at the time that bitcoin and the altcoin ecosystem had nothing to offer to institutional investors, concluding that BlackRock's clients were not interested in cryptos.
Fast forward to July 16, 2018, and the CEO is singing a new song entirely, as institutional heavyweights such as the Chicago Board Options Exchange (CBOE), Chicago Mercantile Exchange (CME), Goldman Sachs and others have started offering clients bitcoin-linked services.
Similarly, in June 2018, reports emerged that VanEck, a US-based asset management firm with $46 billion under management had in collaboration with SolidX, filed for a physically-backed bitcoin ETF with the Securities and Exchange Commission (SEC).
"We shouldn't read too much into a working group being formed but rather what that working group might decide to do," said Simon Taylor, the chief executive of Global Digital Finance, adding:
"I would venture that broadly collaboration between smaller funds and larger firms is how institutional capital will enter the cryptospace."
At a time when the price of bitcoin has experienced a sharp decline since hitting $20,000 in December 2017, it appears the BlackRock crypto adventure would be quite significant in bringing back the bullish market of last year as the entire virtual currency space is already reacting positively to the development.