Bakkt Wants New York Crypto License to Appease Regulatory Bodies, Sources Say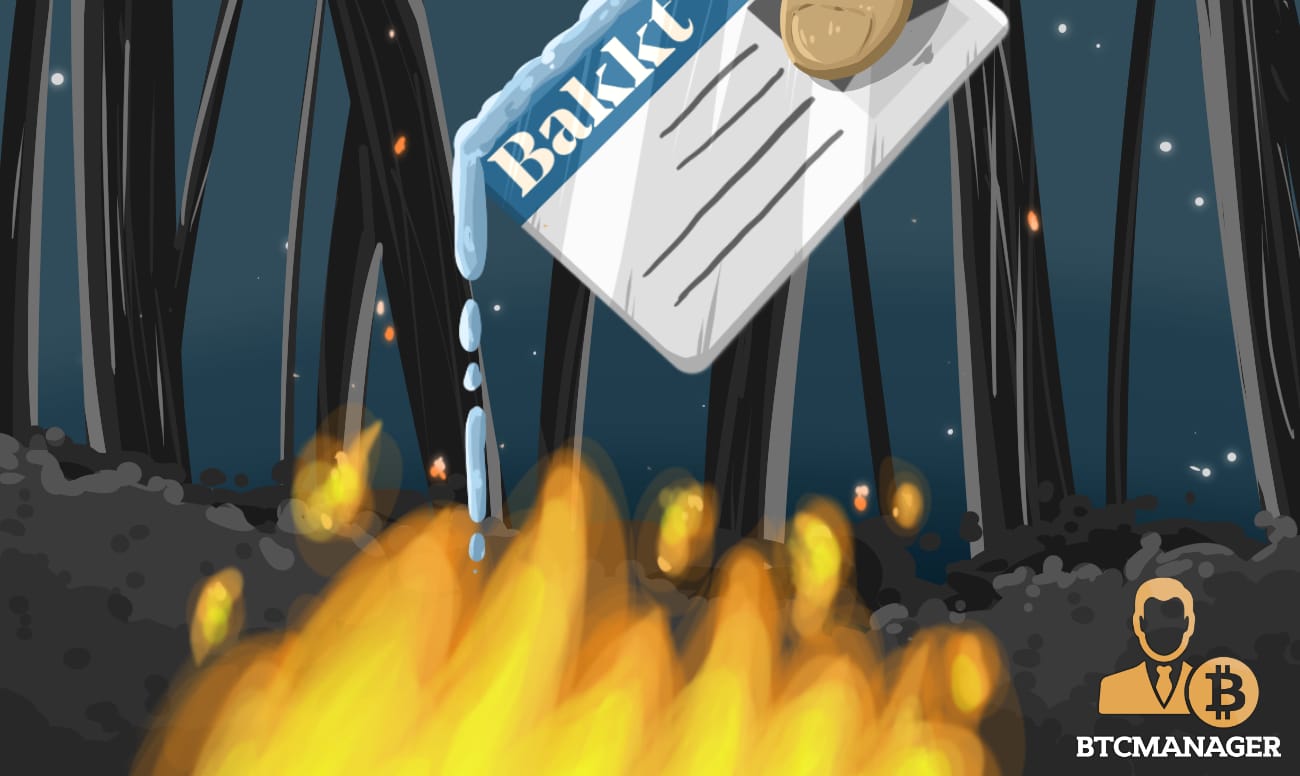 Intercontinental Exchange Inc. (ICE,) the company behind the highly-anticipated bitcoin trading platform Bakkt has turned to U.S. state watchdogs to get the stalled project the necessary regulatory approvals. This according to a Bloomberg report published April 17, 2019.

Bakkt: The Potential Game-Changer
Since its announcement in August 2018, Bakkt has gained the attention of the entire cryptospace. Unsurprisingly, the involvement of high-profile companies like Starbucks and Microsoft shot up the level of optimism among crypto proponents by heaps.
The bitcoin futures trading platform differs from other futures platforms like the Chicago Board Options Exchange (CBOE) and Chicago Mercantile Exchange (CME) in that it settles futures contract with physical bitcoin instead of fiat.
Crypto enthusiasts believe that the launch of Bakkt could be a watershed moment for the industry as it would bring in much-required legitimacy and confidence in digital currencies – two things that are of utmost importance for mainstream adoption. Bakkt would essentially expose institutional bodies like pension funds, and endowment funds to bitcoin through a secure and trustworthy platform.  
However, the exchange platform, just like any other crypto-based venture has faced a number of regulatory hurdles through its journey. Originally planned to go-live in November 2018, the platform's launch got postponed due to the "volume of interest" in the company and the "work required to get all the pieces in place," per CEO Kelley Loeffler.
Bakkt Turns to New York Regulators
The bitcoin platform's application currently sits with the U.S. Commodity Futures Trading Commission (CFTC) for evaluation.
Per sources close to the matter, the CFTC is worried about how the platform will store clients' crypto tokens. Further, the regulatory body is also concerned about the safeguard mechanisms in place to prevent possible theft and manipulation of digital tokens. This doesn't come as a surprise as in recent a number of exchanges around the world have succumbed to hacks and been accused of manipulating the market.
Now, sources in the know of the matter suggest that in order to appease the CFTC, ICE is mulling securing a license from New York financial regulators that would allow Bakkt to hold customers' digital assets on its own. Three people, who chose not to be identified, told Bloomberg that these discussions aren't public yet.
However, it's worthy of note that even after bagging a license from New York regulators, Bakkt would still require an official go-ahead from the CFTC for a full-fledged launch.