Bank of Japan to Conduct Proof of Concept for Its Digital Yen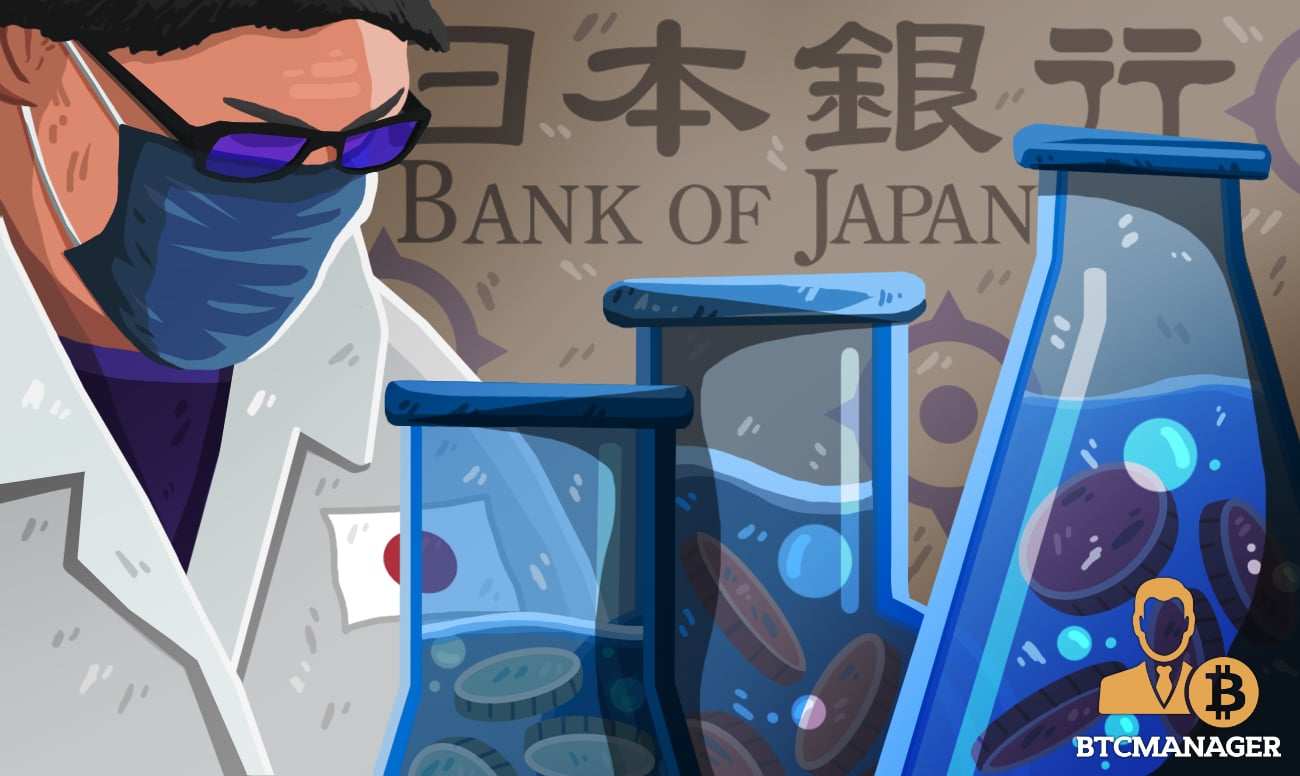 The Bank of Japan (BOJ), the 138-year old Japanese central bank, has announced plans to carry out a technical feasibility study for its central bank digital currency (CBDC). The bank says it intends to carry out a proof of concept (PoC), while also collaborating with other central banks and relevant agencies to reach the best decision on the matter, according to a report on July 3, 2020.
BOJ to Conduct Digital Yen PoC
At a time when a good number of apex banks around the world, including the People's Bank of China (PBoC), the Bank of Korea and a few others are taking the concept of a central bank digital currency more seriously, the Bank of Japan (BoJ) is set to thread the same path.
As stated in a fresh report entitled "Technical Hurdles for CBDC," the BOJ has made it clear that it plans to carry out a comprehensive feasibility study of a digital yen from a technical standpoint, and also work with other apex banks and related institutions before deciding to launch its CBDC or dump the project entirely.
Notably, the Japanese central bank has hinted that it thinks the issues of resilience and universal access may be the two most critical challenges that could hinder the smooth operation of a possible digital yen. 
The bank says its ideal CBDC must be capable of fostering financial inclusion to even those without a smartphone, and it must also be available in areas without internet connectivity or during times of extreme natural disasters such as floods and earthquakes.
Blockchain or Centralized Systems
Asides the hurdles of resilience and accessibility, another serious area the BOJ plans to critically evaluate is the underlying technology that would power its CBDC. 
The bank says while centralized databases may offer the digital yen superfast transaction speed and large capacity, the single point of failure present in such a system may make it unsuitable for such a project since a malicious attack on the system or any other technical issues could bring the entire platform to its knees.
However, blockchain-based CBDCs on the other hand, ticks all the right boxes in terms of resilience, and the absence of a single point of failure. But the issue of scalability still has to be put into a proper perspective. 
The BOJ said:
"Both centralized and decentralized systems have their merits and demerits. In the case of large transactions for retail use cases in advanced nations, centralized systems are better… in scenarios where the number of transactions are limited and resilience is of high priority, a decentralized system is the best option."
As reported by BTCManager earlier in April, the Agricultural Bank of China (ABC) launched a mobile app for testing the nation's CBDC named DE/CP and issued the digital currency to whitelisted government workers in the city of Suzhou.