Banks Warm To Fintech Startups But Not Bitcoin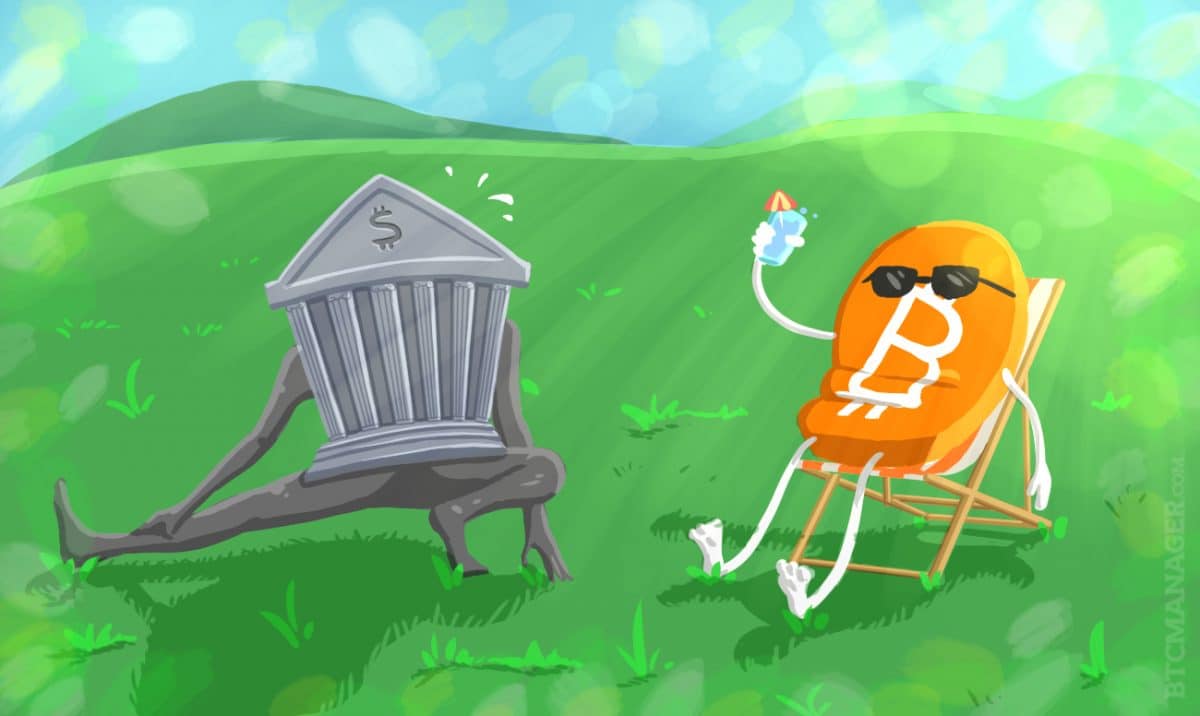 Over the past few months, it has become apparent banks will need to work together with startups. Instead of opposing innovation and new ideas, most financial institutions are now opening incubators and accelerators. All of this will create a direct line of communication between banks and disruptive startups. But will we ever see such a collaboration for Bitcoin companies?
Embracing And Guiding Startups As Equals
The tone among financial players has shifted from borderline ignorant to showing an appetite for innovation. Nearly every major bank is sponsoring hackathons or building up their own accelerator to foster innovation. Particularly fintech startups are getting a lot of positive attention as of late, despite being opposed for quite some time.
Collaboration is always the better option on the table, as it brings much-needed innovation to the table. At the same time, banks can get a set of fresh eyes on lingering issues, which will help them come up with a solution. By teaming up with fintech companies, banks are responded to customer demand and new emerging trends. Online and mobile banking are two trends are currently gaining some traction around the world.
HSBC, one of the largest banks in the world, put $200 million aside to invest in emerging startups. Moreover, the bank has been partnering with companies they would see as an outright threat otherwise. Apple is a great example, even though Apple Pay is a direct competitor to HSBC's own mobile payment experience.
It has to be said, financial institutions had fallen behind on the innovation curve as of late. Embracing new technologies does not come naturally to this sector. The benefits versus downsides have to be weighed carefully, a process that can take up a lot of valuable time. At the same time, banks are facing stricter regulations since the global financial crisis.
There are plenty of possibilities waiting to be explored in the financial sector. Fintech startups are focusing on every possible aspect, ranging from payments to the onboarding process. Blockchain technology is also being explored, albeit it will take some time until it is integrated into everyday services. Saving costs, innovation, and providing a better customer experience are all knitted together tightly in this digital era.
So What About Bitcoin And Banks?
For quite some time now, banks have been opposing the idea of Bitcoin. Not because it is not a viable project, but rather because they cannot exert control over it. At the same time, they show an increasing appetite for blockchain technology, which powers the Bitcoin ecosystem. In some cases, central banks are exploring the option of issuing their own digital currency on a private blockchain.
None of this seems to indicate there will ever be a collaboration between Bitcoin and financial institutions. Bitcoin companies sometimes struggle to find a willing banking partner, which is not helping matters either. Some people feel it is only a matter of time until financial players come to terms with Bitcoin. But for now, it looks like both systems will continue to coexist, which is not a bad thing by any means.