Binance and Nigeria to Develop Digital Economic Zone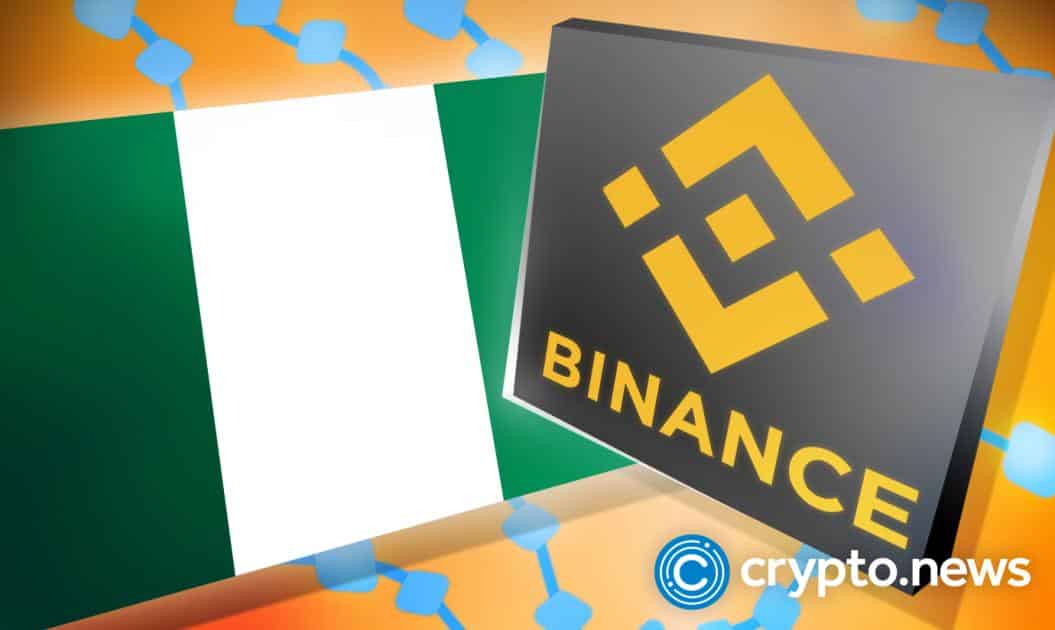 Renowned crypto exchange, Binance and the Nigerian authorities have decided to develop a digital economic zone in a new partnership. This economic zone will help to boost Nigeria's blockchain sector.
Nigeria and Binance To Develop Dubai-like Virtual Free Zone
According to reports, the NEPZA (Nigeria Export Processing Zones Authority) is working with Binance to develop a Dubai-like virtual free zone in the country. This would become the digital economic zone in West Africa upon completion.
Adesoji Adesugba, Managing Director for NEPZA, said the nation's mission is to build a flourishing digital economic zone. This zone would capitalize on the potential of the virtual and blockchain economy.
"This partnership would allow Nigeria to have a digital hub identical to Dubai's virtual free zone," Adesugba added.
Nigeria, the most populous country in Africa, is banking on digital technology to diversify the country's economy. Moreover, Nigerians have been embracing blockchain technology recently.
Also, various fintech companies such as Flutterwave Inc. and Interswitch Ltd. have risen in the country. They have also attained a billion-dollar valuation.
Crypto Adoption in Nigeria
Although the usage of cryptocurrency is high in Nigeria, the government did not embrace digital currencies at the onset. In 2021, the Central Bank of Nigeria directed all commercial banks to halt support for crypto transactions.
According to the apex bank, crypto poses a great threat to the country's financial economy and is unregulated. However, the story has taken a different turn this year.
In May, Nigeria's SEC introduced a rulebook for virtual assets usage in the nation. The regulator said the rulebook is to protect the rights of investors and ensure market transparency.
Meanwhile, crypto usage in the country has been rising recently due to its high inflation rate. According to CoinGecko, Nigerians are more interested in crypto than most countries globally.
Despite the crypto market crisis, the price tracking platform, CoinGecko, noted that more Nigerians have continued to flood the crypto space. Furthermore, the Nigerian government has plans to build a blockchain-based platform in 2023.
Binance Boosts Blockchain Adoption across Various Countries
Binance's latest partnership with Nigeria comes after the exchange inked a similar deal with South Korea's Busan. The crypto exchange entered an MoU with the city to provide infrastructural and technological support.
Reports reveal the partnership will help accelerate the city's blockchain economy. It would also promote the city's virtual asset exchange.
Also, the exchange platform signed a deal with SERC (Securities and Exchange Regulator of Cambodia). Binance would help to build the nation's securities sector.
Recently, Binance opened a cryptocurrency education center in Cameroon. This would help to foster blockchain and crypto adoption in Cameroon.