Binance vs. Binance.us: How Are They Different?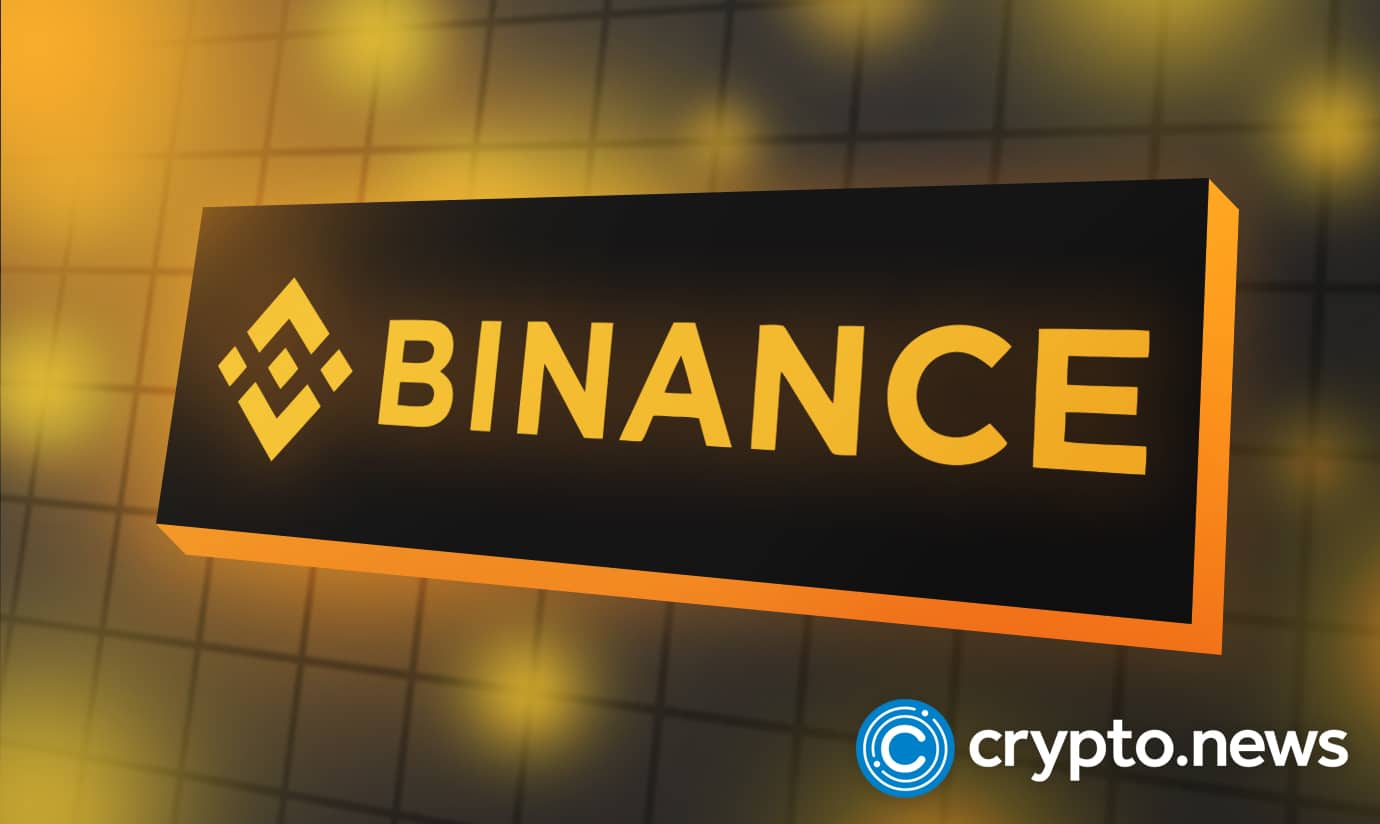 Binance is the world's largest crypto exchange by volume. It claims to handle a daily transaction volume of over $75B. Binance.us is a US subsidiary of Binance.com but is governed independently. It was launched to offer Binance services in the US as the main platform could not be allowed to operate there. That means it is tailored to match the regulatory expectation of the US financial watchdogs, thus a best fit for US citizens. The two exchanges have similarities and differences, making people wonder how they operate. Here is more about them.
Is Regulation Compliance Necessary for Crypto Exchanges?
Crypto exchanges have been under the lenses of regulators worldwide, making them do their best to remain compliant. Regulatory pressure is one of the factors that has driven crypto exchanges to reshape their business plans over the years. For instance, Binance relocated from Hong Kong to Malta due to regulatory concerns. It also created the Binance.us platform as it could not be allowed to offer most of its services in the US.
Even after taking those steps to remain compliant with the US laws, the exchange is still under probe. Another exchange, BitMEX, was under probe in the US for offering financial services without AML/KYC details. The exchange had to settle the case by paying a fine worth $100M. Its co-founder Arthur Hayes was recently sentenced to 2 years probation in the US for being the exchange's CEO when it broke the banking rules.
While most crypto exchanges are not allowed to trade in the US, some like Coinbase, Kraken, eToro, and Crypto.com operate there. That shows that regulatory compliance is key for the operation of exchanges. This risk factor should also be a point of consideration for investors when seeking to find the best exchange to use to satisfy their trading needs.
Company Overview
Binance has one of the best business histories ever. This exchange was built by Changpeng Zhao in 2017 and is headquartered in Hong Kong. He has served as its CEO since its launch. It has been through a lot, from controversies to proving itself the best. Currently, the exchange is ranked as the best in terms of daily transaction volume.
It is also well known for its efforts in offering crypto education. This exchange even has the Binance Academy, which offers free crypto education to everyone worldwide. This exchange also puts effort into remaining regulatory compliant, leading to its management founding Binance.us in September 2019.
Binance.us was launched in September 2019 by Binance.com to serve US customers only. The exchange was meant to offer regulatory-compliant services there as most of the main platform's services did not sit well with the regulators.
This exchange offers similar fees to Binance.com but has a much smaller selection of assets. It also has fewer trading options and is not available in every US State. Those who live in New York, Vermont, Idaho, Hawaii, and Texas do not have access to this exchange and its services.
Below is how the exchanges compare in a tabulated format.
Summary of the Comparison Between Binance vs Binance.us
Feature
Binance
Binance.US
Supported currencies
Over 600 coins and 1300 markets

Over 85 coins and 190 markets

Trading fees
0% registration fee

0% deposit fees

$1.5 bank withdrawal fee

1% bank card withdrawal fee

0% inactivity fee

Spot trading fees are identical to Binance.US
0% registration fee

0% deposit fees

$15 bank withdrawal fee

Does not support bank cards

0% inactivity fee
Trading options
Spot

Margin

Futures

Other derivatives
Spot

Margin trading
Base account currencies
USD, EUR, GBP, and 10 more cryptos
USD, cryptos
Minimum deposit
$10
$10
Security
Layer 1 security

2FA

Biometrics

Industry-level encryption
Layer 1 security

2FA

Biometrics

Industry-level encryption
Passive earning methods
Staking

Mining Binance pool

Binance earn

Locked savings

DeFi staking

ETH 2.0 staking

Launchpad
Staking

Mining Binance pool
Deposit and withdrawal methods
Crypto

Digital wallets

Banking cards

Wire transfer

Bank transfer

Crypto

Bank transfer

Support
24/7

Has email support services

Phone support

Online chat
24/7

Email

No phone support and online chat
Key Features and Differences
Regulation
Though Binance is one of the exchanges that work hard to stay regulatory compliant, it is still under criticism from most regulators. For instance, it is not allowed to operate in the US. It also has an ongoing case there. The exchange has also been fined before by Turkey on matters regarding regulatory compliance.
It has also faced regulatory issues in other countries like Japan, Canada, Thailand, the UK, and Singapore. Although it is still allowed to trade in the UK, it faced rejection from the regulators when it tried to introduce a Binance.uk subsidiary there. However, it is actively improving its regulatory compliance to safeguard its users.
On the other hand, Binance.us is more compliant as it is allowed to operate in the US. However, it is also not available in all states. It only operates in 44 states there, as some state regulators are uncomfortable with it. The six states that it cannot offer its services include: Louisiana, Hawaii, New York, Vermont, Idaho, and Texas
These exchanges are also unregulated at the moment, meaning they are also not licensed, and the governments may never sort out a loss made on them worldwide.
Supported Assets
During the launching of Binance.us, the main company divided its liquidity pool to fund its operations. It, however, built a separate pool for Binance.us since this exchange was to be governed independently. That means it had to be decoupled from Binance for regulatory reasons.
A small collection of crypto assets also accompanied the small liquidity for Binance.uk. For instance, Binance.com has over 600 crypto assets and more than 1300 markets, while Binance.us has only over 85 crypto assets and 190+ markets.
Trading Fees
Binance and Binance.us have similar trading fees to allow users to feel like they are using the same platform. This is a great feature, but there is a difference in bank transfers. Binance.com charges $1.5 for bank withdrawals while Binace.us charges $15.
Also, Binance.us does not have any fees for bank card transfers as it does not support them. The other great feature is that once you use BNB to settle your transaction fees, you get a discount of 25% across both exchanges. It has also introduced zero % transaction fees for Bitcoin trades.
Passive Earning Methods
Both Binance and Binance.us have great methods of earning passively from crypto assets. Binance is well known for its Binance Earn platform that offers different methods like staking, ETH.20 staking, DeFi staking, and launchpad.
Binance.us has similar products but is more conservative on unverified projects due to regulatory issues. That makes it have a smaller collection of passive earning methods than Binance.com.
Security Protocols
Both Binance and Binance.us have similar security protocols like Notifications, 2FA protocols, and industry-level encryption technology. They also have biometric systems to make the accounts more secure for their users.
Support Services
Support services are one of the key things to check in every platform as issues could happen when using them. This feature is among those that make a distinction between Binance.com and Binance.us. Since Binance.com serves more customers, it is logical to have more support services options compared to Binance.us.
Binance.com offers support services like a 24/7 customer care desk, email reach, Phone reach, Online chat, and Telegram as an additional option. Its subsidiary only offers a 24/7 customer care desk through email services. It remains to be seen if Binance.us will improve on that issue and make the exchange more accommodating to the US citizens.
Verdict
Both Binance and Binance.us are great platforms, but they have distinct markets. Binance.us is specifically tailored for US citizens, while Binance.com is meant for everyone except US citizens. But the comparison between them can still be made.
Binance.com is by far the better option between the two exchanges. It has higher liquidity, more trading options, more crypto assets, and more trading tools. As a result, users of Binance.com are more exposed to the crypto market than Binance.us.
Although time is a factor to consider in the crypto space, it's highly unlikely that Binance.us will offer more dominant services than its parent company even in the long term.