SEC Chairman Jay Clayton Reveals Why The Regulator Will Not Approve A Bitcoin ETF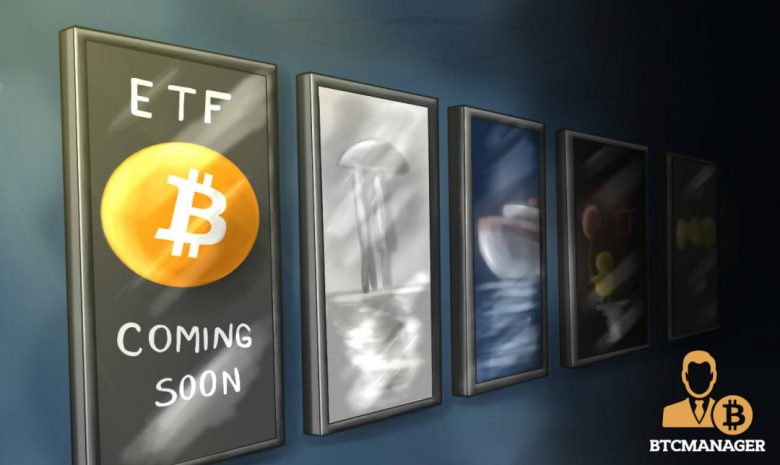 Jay Clayton, the Chairman of the US Securities and Exchange Commission (SEC), mentioned at a conference in New York that it's unlikely for regulators to approve a Bitcoin Exchange Traded Fund (ETF) anytime soon. According to UK Business Insider's Article published on November 28, 2018, Clayton believes that the current security measures around cryptocurrency asset custody are not adequate, as exchanges are still prone to hacks and manipulation.
Bitcoin ETF Unlikely To Be Approved By U.S. Regulators Anytime Soon

Business Insider reported that the cryptocurrency industry needs to address certain security issues before seeing the approval of a Bitcoin ETF.

"What investors expect is that trading in that commodity that's underlying the ETF is free from the risk or significant risk of manipulation," said Clayton. "Those kinds of safeguards don't exist in many of the markets where digital currencies trade."

The approval of a Bitcoin ETF is a critical development milestone among cryptocurrency industry advocates. They believe that Bitcoin ETFs can help boost liquidity and attract institutional investors into the industry. In August 2018, the SEC had, however, rejected nine applications for a Bitcoin ETF. Clayton noted that it's essential for digital assets like Bitcoin to have proper custody and protection measures.

Herbert Sim, the chief commercial officer from Cryptology, a Singapore-based digital currency exchange, mentioned on The Week, that robust rules and regulations, could kickstart the bearish cryptocurrency industry. Unfortunately, a Bitcoin ETF does not appear to be the answer to improving the cryptocurrency industry's market cap in the short-term.
Bullish About Bitcoin
While Clayton believes that the industry has a long way to go, the CEO of the IntercontinentalExchange (ICE) and Chairman of the New York Stock Exchange, Jeffrey Sprecher was very positive and optimistic about Bitcoin and cryptocurrencies at the Consensus Invest conference in New York.

According to Barron's, Sprecher is confident that digital assets will survive. He was bullish about cryptocurrencies and was on stage with Kelly Loeffler, his wife, and the CEO of Bakkt. The Bakkt cryptocurrency platform is designed to allow digital asset trading and ensure that it's easier for merchants to begin accepting cryptocurrencies. The cryptocurrency industry believes that the rollout of Bakkt will be a significant milestone, as institutional investors move into the cryptocurrency sector.