Bitcoin, Ether, XRP Weekly Market Update: September 27, 2018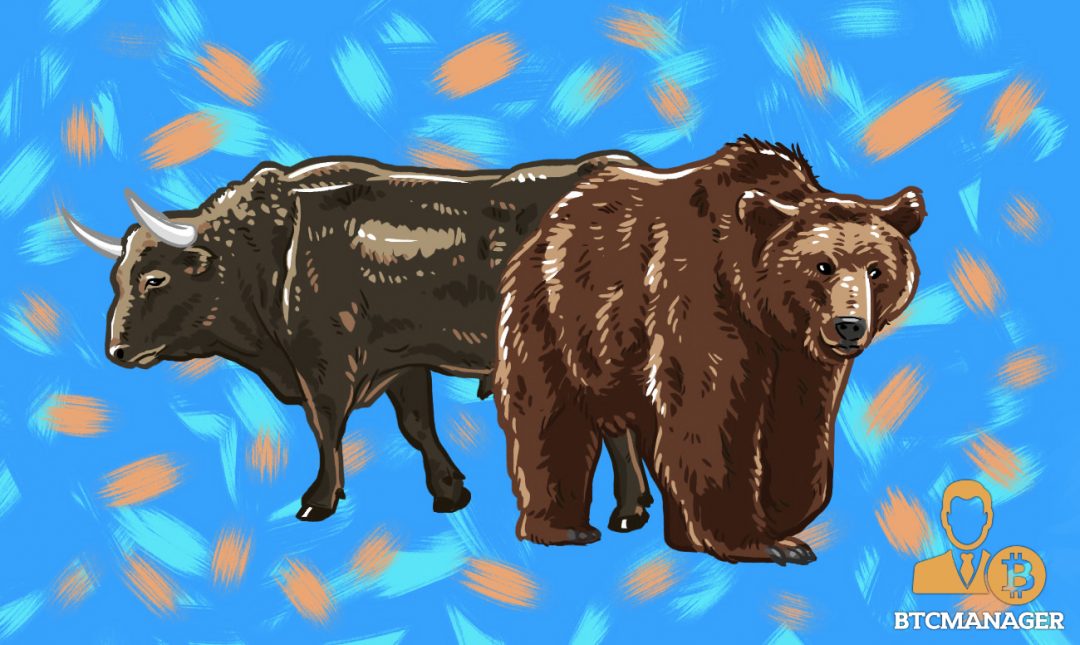 BTC closed September 20, 2018, at $6,493 with substantial gains of approximately $100 and a third consecutive green candle on the daily chart.
BTC-USD
The U.S. Securities and Exchange Commission (SEC) stated on September 20 that it has begun a review process for the physically-backed bitcoin ETF proposed by VanEck and SolidX and will once again delay its decision in regards to these exchange-traded funds. The commission will be looking to review the bitcoin market further and seek additional comments on a listing request.
Bitcoin made a significant upwards move on September 21 and closed the workweek at $6,763 gaining $250 for the day. Market cap rose to $225 billion thanks to the positive sentiment across the top ten currencies.
Undoubtedly, the most important news over the past few days was France passing the most progressive legislation on ICO to date. The French equivalent of the SEC, the Financial Markets Regulator (FCA) became the world's first national legislative body to pass a law on initial offerings. It is tasked with analyzing whitepapers and ensuring that it is not somehow misleading users (or being a scam/fraud). The authority will oversee license or visa provisions and publish a whitelist with all approved companies that seek to gather funds using ICO process.
We saw BTC-USD breaking the $6,800 level on September 22, but the pair could not hold it, making a slight correction in price to $6,700 on September 23. BTC was 2.7 percent up for the week.
Bitcoin started the week observers witnessed a sharp drop below $6,600 on September 24 as it was already looking for support over the critical $6,500 to $6,600 range. It was trading in the $6,750 to $6,650 zone between September 23 afternoon and on September 24 morning before dropping below $6,600.
The total crypto market cap increased by $20 billion and BTC dominance decreased from 56 percent to 51 percent in just a few days. This was surely a sign of recovery, but the $6,800 level break and hold were still crucial for a shift in the current trend.
The largest brokerage and financial group in Brazil Grupo XP is reportedly entering the crypto space by launching an exchange for bitcoin (BTC) and ether (ETH) shortly. The company will launch an exchange called XDEX in the coming months and will employ around forty employees.
The stablecoin spree continues as a Chinese-based blockchain fund is planning to launch a Japanese Yen-backed token. The team hopes to launch the coin by the end of the year or latest early 2019. Grandshores Technology Group will finance the project after raising HKD 100 million ($12.7 million) for funding purposes.
Come October, Google is reversing part of its ban on cryptocurrency-related advertising and plans to allow regulated crypto exchanges to buy ads in the United States and Japan (ads can only run in the U.S. and Japan, and interested parties will need to apply for certification to serve ads in each country individually), CNBC reported. The company is following the steps of Facebook of easing its policy on cryptocurrency-related advertisement. Find the official Google statement here.
On September 25 commentators also received a statement from the trustee of defunct cryptocurrency exchange Mt.Gox. Nobuaki Kobayashi (also known as the "Tokyo Whale") has reportedly liquidated almost 26 billion yen ($230 million) in Bitcoin and Bitcoin Cash in around four months.
BTC extended the losses on September 25 and erased another $140 from its value, closing the day at $6,437. The biggest cryptocurrency was in a downtrend since the previous day seeking to hold $6,400 with the other eye on the resistance at $6,200.
It's difficult to determine what caused the price decrease at the beginning of the week, but Coinbase, the U.S based crypto-exchange, did offer some relief via updating is current asset listing processes. The company will open the door to multiple tokens in the future and "rapidly list most digital assets that are compliant with local law, by satisfying listing requests in a jurisdiction-by-jurisdiction manner."
This means there can be tokens available in certain regions, but not present in others, depending on legal requirements. Coinbase will provide requestors with a form, which once completed, will be evaluated evaluate against their digital asset framework.
BTC jumped up on September 26, the morning hours of September 27, and is now stable above the $6,400 mark. Next target upwards will be to defend the mentioned level and try to breach $6,600, which will open the door for $6,800 and $7,000. A slight correction between $6,400 and $6,200 is still possible, but the author does not expect the latest to be broken short- to mid-term.
ETH-USD
Ethereum was up $16 (seven percent) on September 20 and another $23 (15 percent) on September 21 reaching $248 level. There was significant market movement in the period between 20:15 CET and 22:25 CET as ETH price spiked from $228 to $248.
ETH-USD saw trading in the $248 to $240 price range during the weekend, dropping to the $240 level on September 22, before returning to $245 on September 23. Between 09:15 CET and 13:40 CET on that day the biggest altcoin rose from its day low of $239 to high of 248. The pair was 9.5 percent up for the week.
In the last days of the previous week, Ethereum reclaimed its second place spot in the crypto market cap list (reaching $23.8 billion vs. $20.8 for XRP), but started September 24 with a five percent loss. It closed the day at $228.
Ethereum co-founder Vitalik Buterin said in an ETH research post that Ethereum could borrow a technological innovation from privacy-centric cryptocurrency Zcash to "mass-validate" ETH transactions. The plan is to scale the Ethereum network to accommodate a ~3,200 percent increase in operations without the use of second-layer technologies such as Plasma.
ETH extended its losses on September 25 and 26 and erased some $15 of its value, now standing at $212 on early trading hours of September 27.
XRP briefly surpassed the market cap of ETH for the second time in a week on September 26, but Vitalik's project regained its position and now has a $1 billion more in market cap ($21.8 for ETH vs. $20.8 for XRP). Ethereum is in a clear downtrend, and trend line suggests further consolidation maybe around the $210 to $220 zone.
XRP-USD
XRP jumped 37 percent, from $0.326 to $0.448, on September 20 as it continued its excellent performance following the series of good news around the company's products development.
It moved even higher on September 21 and closed the workweek at $0.565. The Ripple currency remained in that zone for the weekend and registered a 100 percent raise for the seven-day period. Interestingly, observes witnessed a considerable drop in trading volume on September 23 to $1.1 billion compared to the $2.8 billion the previous day.
Like most of the top ten currencies, XRP also started the new week with a loss and dropped below the critical $0.50 level to $0.49 on September 24. It managed to compensate for some of the losses on September 25 and moved above $0.50. Since then, it has been fluctuating between the mentioned level and $0.525, currently standing at $0.512.
It is hard to make a call in regards to the direction XRP-USD will take, but it is already above its short-, mid-, and long-term exponential moving averages, so if it manages to hold $0.50, and turn it into short-term support, then new highs should be expected. If breached, observers can expect consolidation in the $0.44 to $0.46 zone.