Bitcoin hits $35k: deep dive into prospects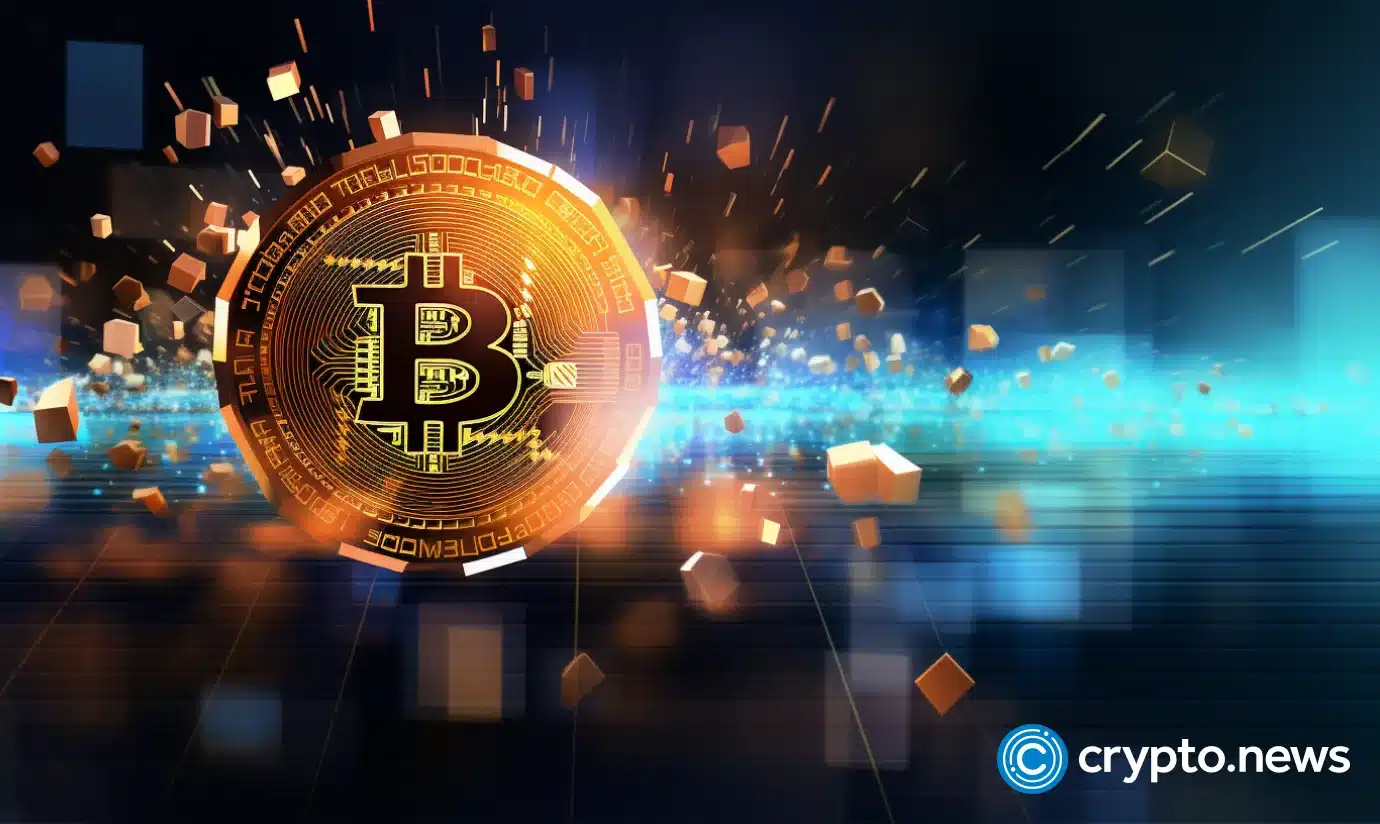 Bitcoin (BTC) recently reached $35,000, sparking optimism in the crypto market. IntoTheBlock has analyzed key factors shaping its future, from institutional interest to cyclical patterns.
Institutional support for Bitcoin
Crypto market data analysis platform IntoTheBlock takes a dive into Bitcoin's on-chain metrics this week, shedding light on its immediate and long-term prospects. Bitcoin's resilience is evident, buoyed by both tactical strategies and institutional backing.
According to the report, Bitcoin's fees have surged by 44.8%, mirroring increased transaction activity during the recent price rally. Meanwhile, Ethereum's (ETH) fees have nearly doubled in just seven days, propelled by Uniswap's transaction volumes, which reached their highest levels since June.
Exchange netflows, measuring the net balance of crypto assets flowing in and out of centralized exchanges, tell an important story. Bitcoin, during this week, recorded $190 million in outflows, signifying a trend of assets leaving exchanges. In contrast, Ethereum saw $100 million in inflows, pointing to growing interest.
Bitcoin after $35k
Bitcoin has finally touched $35,000, a milestone unseen since May 2022. Bitcoin has already experienced growth of over 100% this year, which serves as an indication of the market's robustness.
According to the report, numerous factors contribute to the assessment that the crypto market may enter a phase.
In terms of transaction volume, there has been an increase in Bitcoin blockchain transactions exceeding $100,000. This surge points towards involvement from investors.
Notably, the advent of Bitcoin spot ETF applications has further fueled the appetite of whales and institutions for Bitcoin. A similar surge in high-value transactions occurred in late June following BlackRock's ETF filing. Today, these transactions have exceeded those levels, aligning with Bitcoin's new yearly highs. This upswing in institutional activity might foretell what lies ahead in 2024.
Bitcoin price levels
Based on on-chain data tracking buying activity, significant price levels that Bitcoin might target can be identified.
The recent $35,000 mark represents the next resistance point, with 664,000 holders acquiring 340,000 BTC.
If this level is surpassed, the next concentrated trading activity is expected to be around $38,000-$39,000, where 333,000 BTC were acquired.
In case of a correction, buying activity seems to concentrate just above $30,000, with 553,000 BTC changing hands.
Biden's influence on Bitcoin
In parallel news, there are reports that President Joe Biden is summoning tech executives to the White House to unveil new regulations.
Some believe these regulations, if enacted, could have implications for the crypto industry. Such developments carry significance for Bitcoin and crypto enthusiasts, who must monitor these proceedings closely.
Arthur Hayes' insights
Arthur Hayes, the former CEO of BitMEX, offers a unique perspective. He believes that Bitcoin is signaling future growth.
According to him, as the United States becomes more involved in global conflicts, the risk of worldwide escalation increases.
Simultaneously, the US Federal Reserve faces ongoing inflation but has paused interest rate hikes. This dynamic creates an environment that might favor assets like Bitcoin and gold, especially during global inflation driven by war.
Bitcoin price analysis
Currently, Bitcoin is priced at $33,986 and has risen by 14% over the past seven days, per data from CoinGecko.
With a circulating supply of 20 million BTC and a market cap valued at $665,905,427,610, Bitcoin remains quite promising.
The RSI value for Bitcoin stands at 83.7, indicating support around the $30,000 level. If this positive momentum continues, Bitcoin might potentially target resistance at $40,000.