Bitcoin Mining Giant Canaan Looking into a U.S. IPO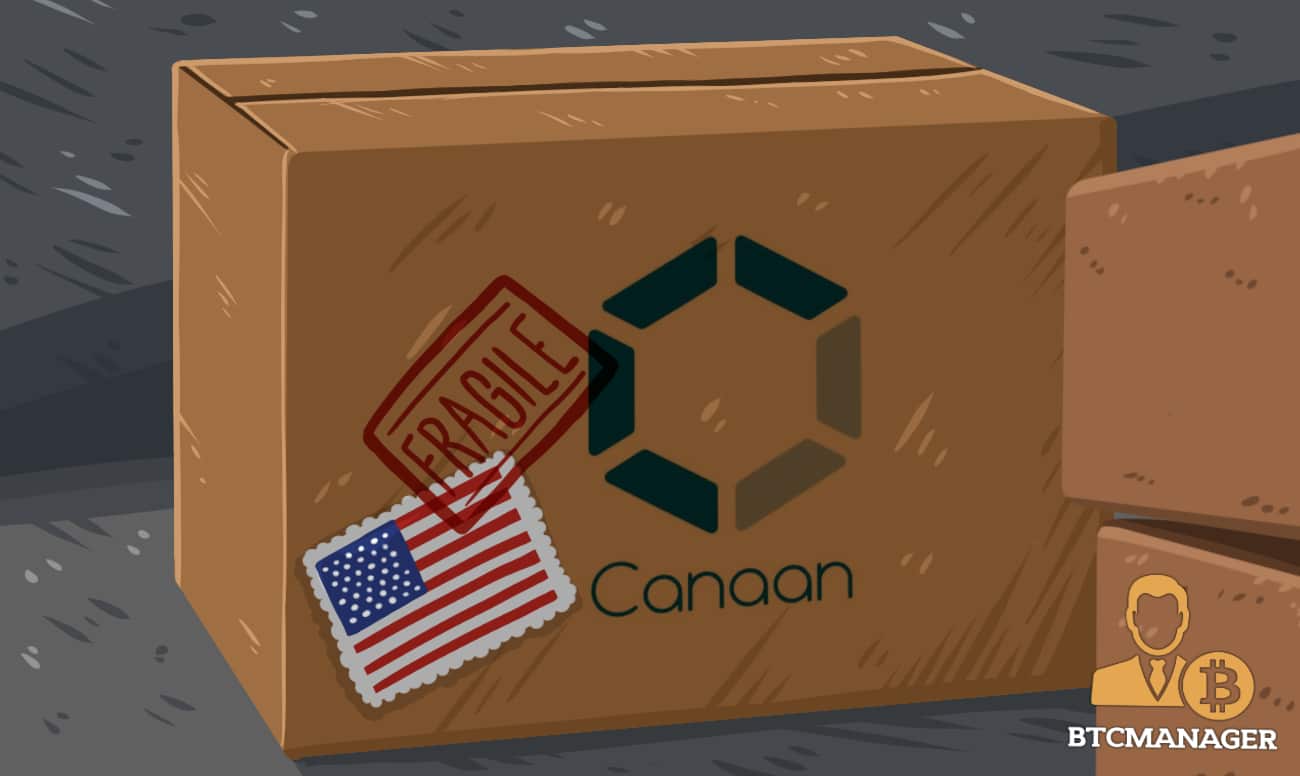 Canaan, the second-biggest maker of Bitcoin mining hardware in China, is considering listing in the U.S. after shelving plans for a Hong Kong initial public offering, Bloomberg reported on January 8, 2019.
Listing in the U.S. after Abandoning Hong Kong IPO
China's second-biggest manufacturer of Bitcoin mining hardware is reportedly looking to try its luck in the U.S. after shelving plans for an initial public offering in Hong Kong.
Citing people familiar with the matter, Bloomberg reported that Canaan Creative is considering listing in the United States. Sources have also revealed that the company is already discussing the possibility of selling shares in New York as soon as the first half of 2019.
However, deliberations are still in the early stages and it is still uncertain whether they will bear any fruit, the anonymous sources reported.
The news about Canaan's plans to enter the U.S. market comes less than two months after its original application to list in Hong Kong lapsed. The company had been targeting at least $400 million in the listing, Reuters reported, down from $2 billion as previously stated.
Bear Market to Blame for Canaan's Slow Trek to an IPO
With the price of Bitcoin plummeting almost 80 percent from its record high in December 2017, cryptocurrency mining has become less profitable. The first in line to suffer from decreased mining profitability, apart from miners, are the companies manufacturing the hardware they use.
Canaan's plans for a Hong Kong IPO are thought to have been abandoned due to the incredibly slow market, as most large investors started exiting the crypto sphere to reduce their losses. Canaan's two main rivals, the Beijing-based Bitmain and the smaller Ebang International, also both have pending Hong Kong IPOs.
With investors reluctant to jump into cryptocurrencies, both of the companies' IPOs have been put on hold. The pressure from the crypto sphere also affected the stock market, with Nvidia, another chip maker, being declared the worst performer in the S&P 500 group of stocks for the last quarter of 2018.
It's still unclear how Canaan coped with 2018's bear market, as the company reported revenue of around $190 million the previous year. Canaan's Hong Kong listing also attracted some of the biggest names among institutional investors, with Morgan Stanley, Deutsche Bank AG, Credit Suisse Group AG, and CMB International Capital Ltd. all sponsoring the company's listing.