Bitcoin Strengthens as Cryptoassets Gain Acceptance: Week in Review Jun 4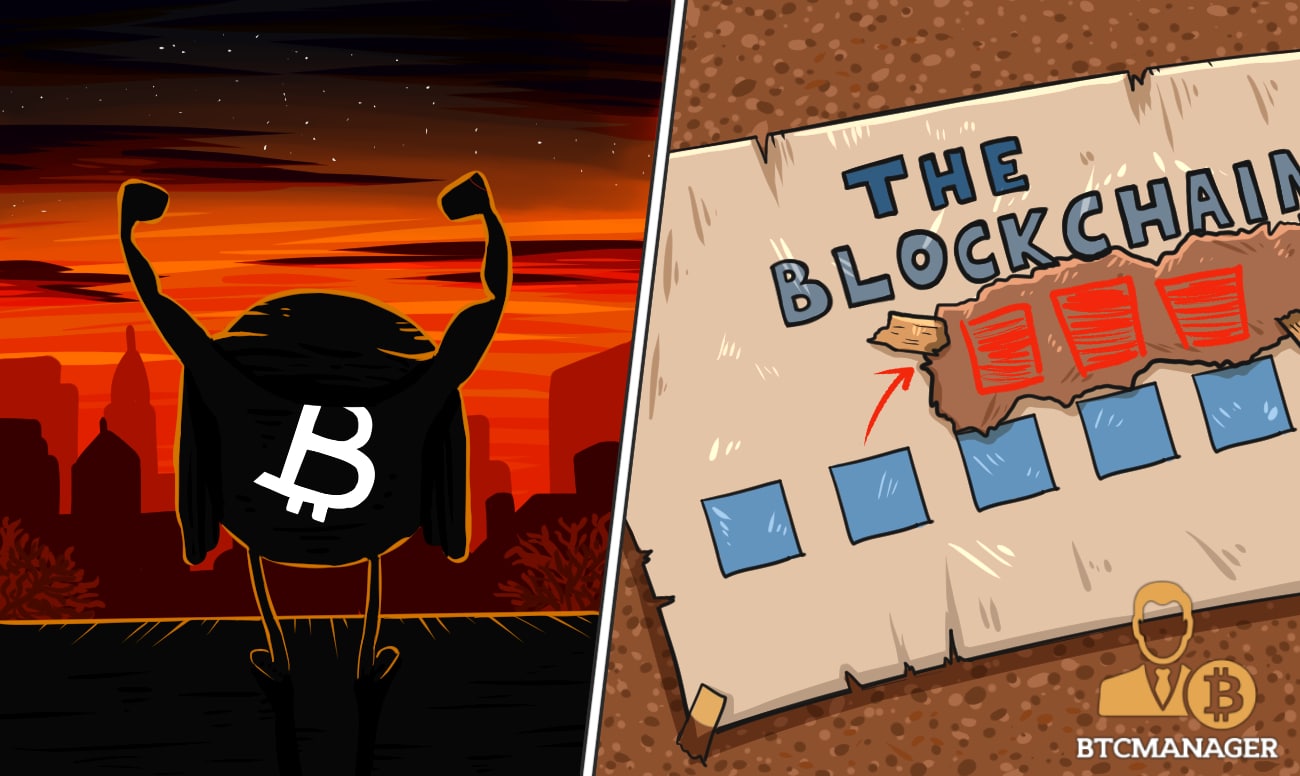 The price of bitcoin rallied by roughly five percent boosted by the positive the momentum for cryptographic assets over the week of May 28-June 3 while some smaller altcoins experienced 51 percent attacks.
South Korea's announcement to recognize cryptocurrencies as assets have helped to strengthen the price of bitcoin as it suggests that this highly active crypto trading hub may soon reverse its ICO ban and establish a regulated crypto asset market that has the potential to flourish even more.
Furthermore, Chinese President Xi Jinping mentioned in a speech that blockchain has "breakthrough applications" at a meeting of the Chinese Academy of Sciences and the Chinese Academy of Engineering on May 28. While China has positioned itself as hostile towards cryptocurrencies, given that the blockchain cannot fully function without them, this may mean a softening of China's crypto stance may be in the works.
The cryptocurrency community's focus this week, however, was more on altcoin projects than on bitcoin. TRON moved its project onto an independent blockchain, EOS finally launched its platform, and IOTA released its Trinity mobile wallet.
The price of TRON (TRX) somewhat surprisingly didn't jump as its platform moved onto its own independent blockchain and ended to week in the red. EOS (EOS) and IOTA (MIOTA), on the other hand, experienced 20+ percent price jumps off the back of their positive developments.
In other altcoin news, 51 percent attacks have been attempting or successfully initiated, with an attacker trying to attack the Ethereum Classic chain but ended up failing, while ZenCash saw two double spends in a 51 percent attack on June 2. As BTCManager highlighted, the theme of security and robustness against such attacks was the main theme for the week beginning May 28.
This week's contributions have been provided by Cindy Huynh, Pratik Makadiya, Priyeshu Garg, Rahul Nambiampurath, and Shaurya Malwa.
President of China Believes the Blockchain is a 'Breakthrough' Technology
Chinese President Xi Jinping mentioned in a speech that blockchain has "breakthrough applications" at a meeting of the Chinese Academy of Sciences and the Chinese Academy of Engineering on May 28.
According to the CNBC, President Xi Jinping stated at the Chinese Academy of Science's annual conference, "a new generation of technology represented by artificial intelligence, quantum information, mobile communications, internet of things and blockchain is accelerating breakthrough applications."
While the Government appears bullish on blockchain technology, China has halted cryptocurrency trading domestically. In September 2017, China also banned initial coin offerings and cracked down on all cryptocurrency exchanges. As a result, many cryptocurrency exchanges moved to Hong Kong. Binance, one of the world's largest cryptocurrency exchanges had even moved to Malta as a result of the cryptocurrency crackdown.
Research: Smaller Cryptocurrencies like Bitcoin Private are Trivial to 51 Percent Attack
With 51 percent attacks emerging on networks like Bitcoin Gold and Verge, many commentators believe it is just a matter of time before the weaker cryptocurrencies are exposed to attack. It could be the case that hackers are just testing the waters and will gear up toward more lucrative attacks on larger cryptocurrencies in the near future.
While attacking a cryptocurrency network in of itself is not illegal, shorting the said crypto and conducting a 51 percent attack is, which may deter some attackers.
Interestingly, after cryptocurrency markets were overstretched regarding valuation during early 2018, the rest of the year could well see attacks on smaller cryptocurrencies and weed out the good from the bad.
In China, OneCoin followed the moniker Weika Coin and offered investors an opportunity to buy OneCoin in a bid to progress through 140 different membership levels. It is from this leveled organizational standard that many have pinned "pyramid scheme" to the operation.
After years of investigations, it now appears that Chinese authorities are ready to bring the pyramid scheme to a halt. Not only in China but regulators around the world where the company had spread have also started cracking the whip. Companies associated with OneCoin are currently being investigated in the U.K., United States, Italy, Canada, and Ukraine.
In China, 98 people have so far been prosecuted for their involvement in the OneCoin pyramid scheme, a number that is expected to rise as authorities have already uncovered related operations in 20 provinces in China.
One suspect was arrested for allegedly selling OneCoin in Dunhuang, a city in the province of Gansu. The arrest triggered a series of similar arrests that saw 33 defendants nabbed and sentenced to four years in jail each and fined between 10,000 and five million Yuan or ~$780,000.
On May 30, 2018, The TRON Foundation, the Foundation behind TRON, the tenth largest cryptocurrency in the world by market capitalization, launched their Mainnet. It is currently in beta stage and available for the public to test.
The TRON Foundation's goal is to become a true independent token in the TRON Ecosystem and shed the ERC20 identity. While the TRON network is a basic-layer public blockchain like Ethereum, it, however, has additional features like a high throughput, high-extension, and high-reliability support for the protocol's decentralized application operations.
"The independence of our protocol is a crucial step in ushering in the next phase of the internet through democratization and decentralization," said Justin Sun, founder of the TRON Foundation.
"Our team maintains a high standard of excellence as we head towards becoming a mainstream public blockchain. The move of the TRON Protocol to Mainnet makes it easier for developers to break away from Ethereum and opens up new doors towards better scaling, commercialization and express lanes needed for global dApp development."
TRON made the move official on May 31, 2018, immediately after their live stream. Developers can, therefore, begin configuring their wallets and browsers for the full launch, also known as "Independence Day," scheduled for June 25, 2018.
Bitcoin could be set for a significant boost as Russia prepares to host the 2018 FIFA World Cup on June 14, 2018. Numerous hotels across the country have announced plans to accept bitcoin as a currency to ease forex woes for tourists.
Hotels across the 11 World Cup venues had begun accepting bitcoin from as early as April 2018. Merchants across Russia will accept bitcoin too. The idea of adopting bitcoin is that tourists will no longer be subjected to the hassles of exchanging their currencies. The World Cup could be an event where bitcoin indeed emerges as a decentralized global currency.
Due to the American trade embargo over Russia, certain companies cannot service within the geography of Russia. A few of the companies that fall under the purview are from the finance, banking and fintech industry. As a result, tourists arriving in Russia from around the world may be in for a surprise when they find out that they are unable to make payments.
Chile's Tribunal for the Defense of Free Competition (TDLC) passed an order in April 2018 directing three of the country's largest banks to reopen the accounts belonging to crypto exchanges that had been suspended indefinitely. Bancoestado, Scotiabank, and Itau were the banks ordered by the tribunal to resume regular banking services.
The order came after Buda sued ten banks for closing accounts belonging to the cryptocurrency exchange in the first week of April 2018 after issuing a notice. In the lawsuit, the firm claimed that the banks were violating fundamental anti-competition laws. It went on to state that the sudden closure of accounts meant complete loss of business, especially as it was forced to transfer all funds to its users within a very short span of time.