Bitcoin Bull and Twitter Chief Jack Dorsey Invests in ICO Exchange Service CoinList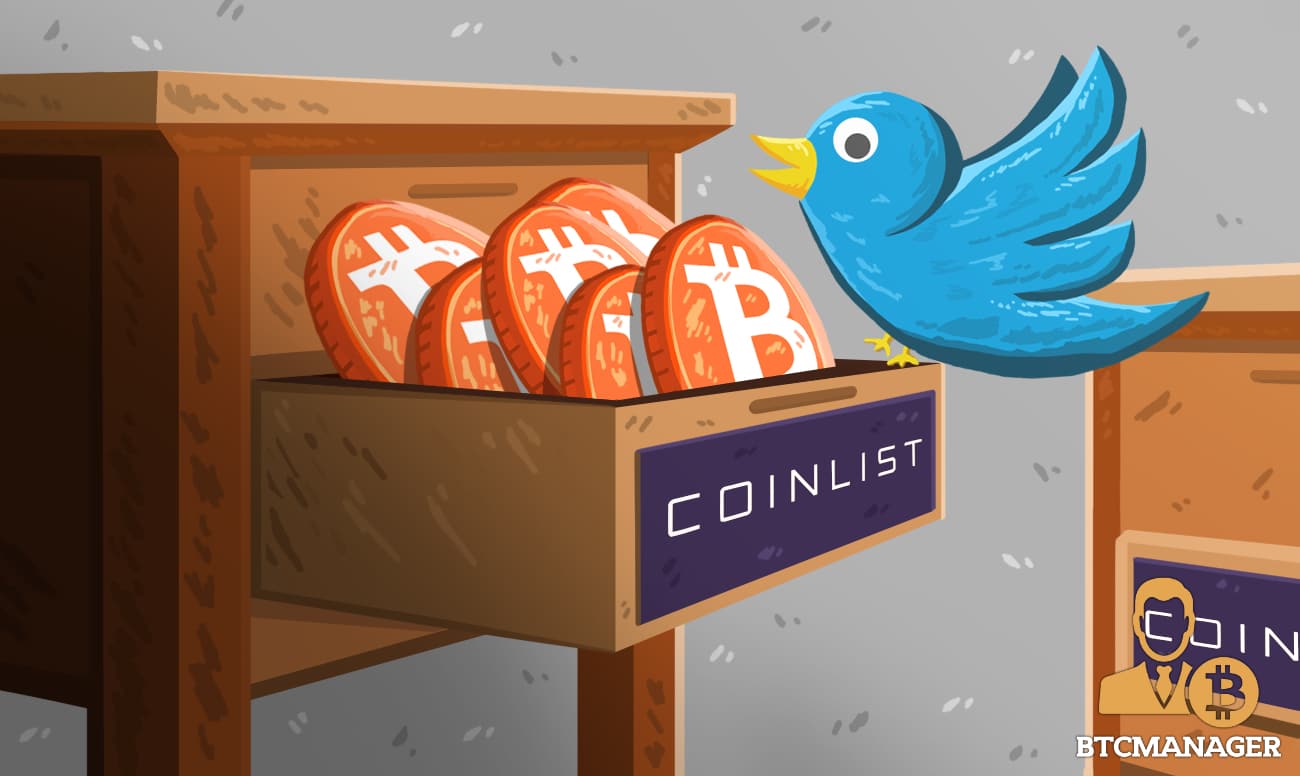 Jack Dorsey, the CEO of Twitter and Square is increasing his stake in the cryptocurrency arena as the Wall Street Journal (WSJ) reports the bitcoin bull investing in CoinList. Dorsey's other company, Square, is also heavily involved in bitcoin trading.
Dorsey Endorses CoinList
Speaking to the WSJ on the decision to invest in CoinList, the Twitter chief opined:
"Crypto needs a trustworthy platform for launching new projects. CoinList leads the industry in that role, and trading is a logical next step"
Dorsey's investment is part of CoinList's latest funding round that raised about $10 million. The company which is a spinoff of AngelList received had its maiden fundraiser back in April 2018 with backers like venture capital firm Polychain contributing to raising more than $9 million.
CoinList acts as a trusted platform for initial coin offerings (ICOs) and other crypto token sales. The company connects cryptocurrency and blockchain companies planning to issue tokens to verified investors both for public and private issuance.
Since inception, the company maintains that it has conducted only token sales that are compliant with the standards set by the U.S. Securities and Exchange Commission (SEC). some of its supported token sales include Blockstack and Filecoin.
CoinList's approach was one of the first to emphasize a distinct ICO method separate from the free-for-all hype-driven ICO mania of 2017. As reported by BTCManager at the time, only accredited investors were allowed to participate in the Filecoin ICO.
The Blockstack ICO also supported by CoinList did see the first-ever SEC-regulated crypto token offering. Blockstack carried out its token sale under the SEC's Regulation A.
The Need for a Regulated Token Issuance Market
Dorsey's statement about trading is the "logical next step" also points to the current state of the U.S. altcoin trading scene. Given the designation of most ICO tokens as securities, many cryptocurrency exchanges cannot offer them as trading pairs.
For CoinList, the aim remains to continue operating in a manner that is SEC-compliant which could present an opportunity to expand the altcoin trading market in the U.S. Meanwhile, the SEC continues to indict and levy fines on errant cryptocurrency token issuers, though some commentators argue that its efforts amount to nothing other than a slap on the wrist.
Dorsey's CoinList endorsement and investment also constitute an expansion of the Twitter chief's crypto interest. The Square CEO is a noted bitcoin bull even going as far as to declare that BTC will become the native currency of the internet.