Bitget Crypto Derivatives Trading Platform Launches $200 Million Protection Fund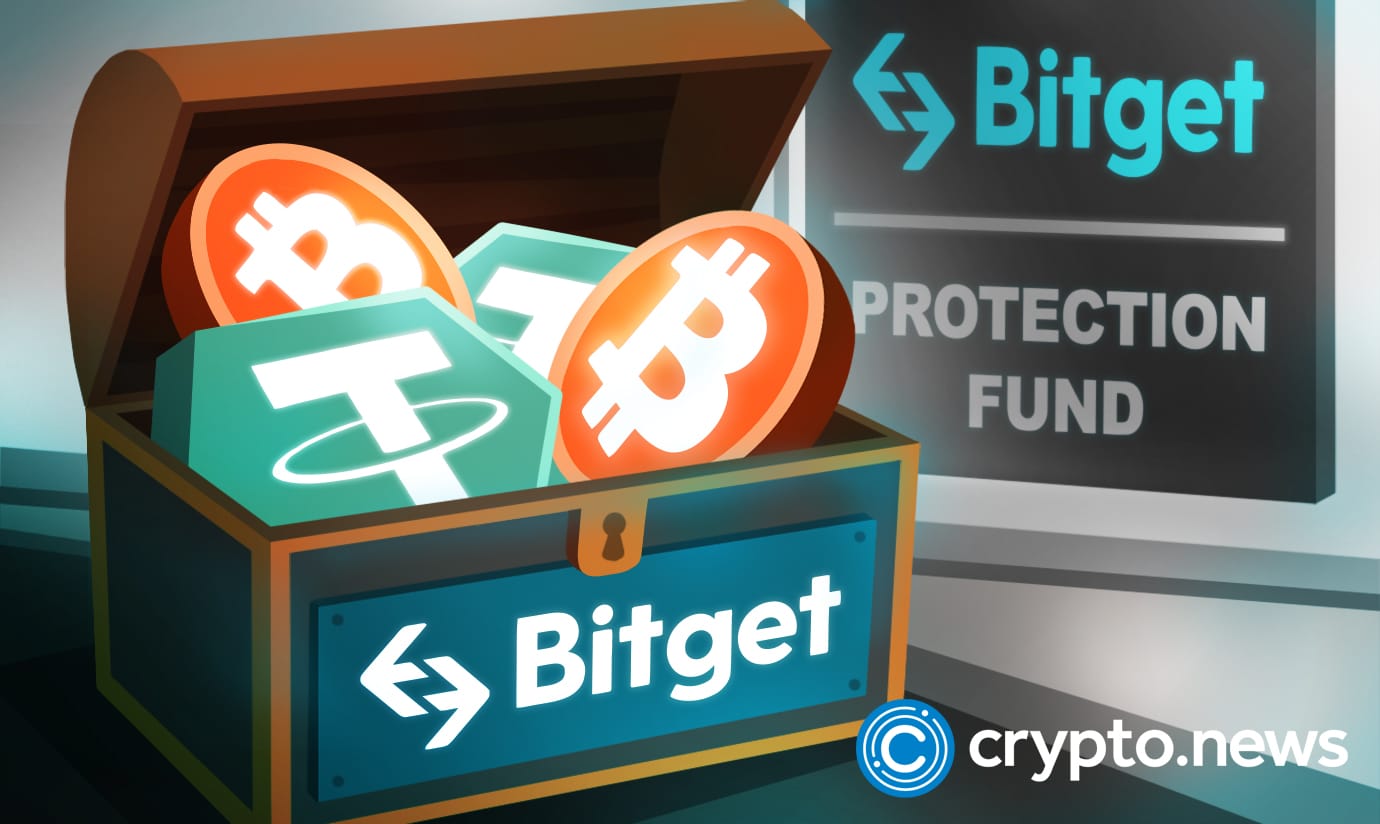 Bitget cryptocurrency derivatives trading venue has launched a $200 million fund designed to protect its users against unforeseen circumstances such as bitcoin (BTC) price crashes, hacks & thefts, and more, according to reports on August 1, 2022.
Bitget $200 Million Protection Fund
While some argue that cryptocurrency market dips and bitcoin (BTC) price crashes are healthy occurrences for the over $1 trillion blockchain-based digital assets industry, the crypto winter of 2022, has thought crypto investors one important lesson: invest in only centralized platforms with solid fund protection measures.
In a bid to boost the confidence of its traders and investors, Bitget, a Singapore-based cryptocurrency exchange that also offers its users crypto copy trading, derivatives trading, and more, has unveiled a $200 million Protection Fund.
Per sources close to the matter, Bitget has made it clear that its new $200 million 'Protection Fund' will, to some extent, cushion the effect of unfortunate circumstances such as hacks and thefts on its platform and users.
Transparency and Accountability
Though a good number of bitcoin (BTC) traders say the world's flagship crypto may have already bottomed, Bitget is not leaving anything to chance, as the four-year-old derivatives trading exchange has beefed up its protection fund with both stablecoins and unbacked crypto.
Specifically, Bitget has made it clear that its new customer Protection Fund is made up of 6000 bitcoin (BTC) and 80 million tether (USDT). The exchange plans to manage the new fund by itself rather than collaborating with third-party insurance firms and has pledged to maintain its value over a three-year period.
Bitget's managing director, Garcy Chen, declared:
The protection fund will help us mitigate investors' concerns and attract potential users. We believe our initiative would encourage other centralized exchanges to address concerns of accountability and help win back investors' confidence.
At the moment only a handful of projects in the blockchain space have put in place any form of customer protection measure to safeguard users' funds against eventualities. For instance, in July 2018, Changpeng Zhao's Binance crypto exchange launched its Secure Asset Fund for Users (SAFU), an emergency fund designed to protect the interest of crypto traders and investors on Binance.
As of January 2022, the Binance SAFU was worth an impressive $1 billion, and the public can view the funds in its wallet address1 & 2, making the exchange one of the platforms with the most robust customer fund protection policy.
In the same vein, Nexo, one of the centralized digital asset lending platforms that showed no signs of distress when the sudden collapse of Terraform Labs' Terra (UST) algorithmic stablecoin project in May 2022, triggered a widespread contagion that rendered industry heavy hitters such as Three Arrows Capital, Voyager, Vauld, Celsius and others bankrupt.
In June 2022, Nexo announced that the Nexo Wallet insurance policy amount now stands at $775 million. The funds are custodied by Nexo partners, BitGo, Ledger, Bakkt, Fireblocks, and "other top-tier custodians whose facilities are protected via a syndicate of insurers in the Lloyd's of London and Marsh and Arch,"said Nexo at the time.
In related news, crypto.news reported on July 30, that banking regulators in the United States have ordered Voyager Digital to correct misleading statements it made concerning its insurance policy.