Bittrex CEO: IEOs Could Be Larger than the ICOs of 2017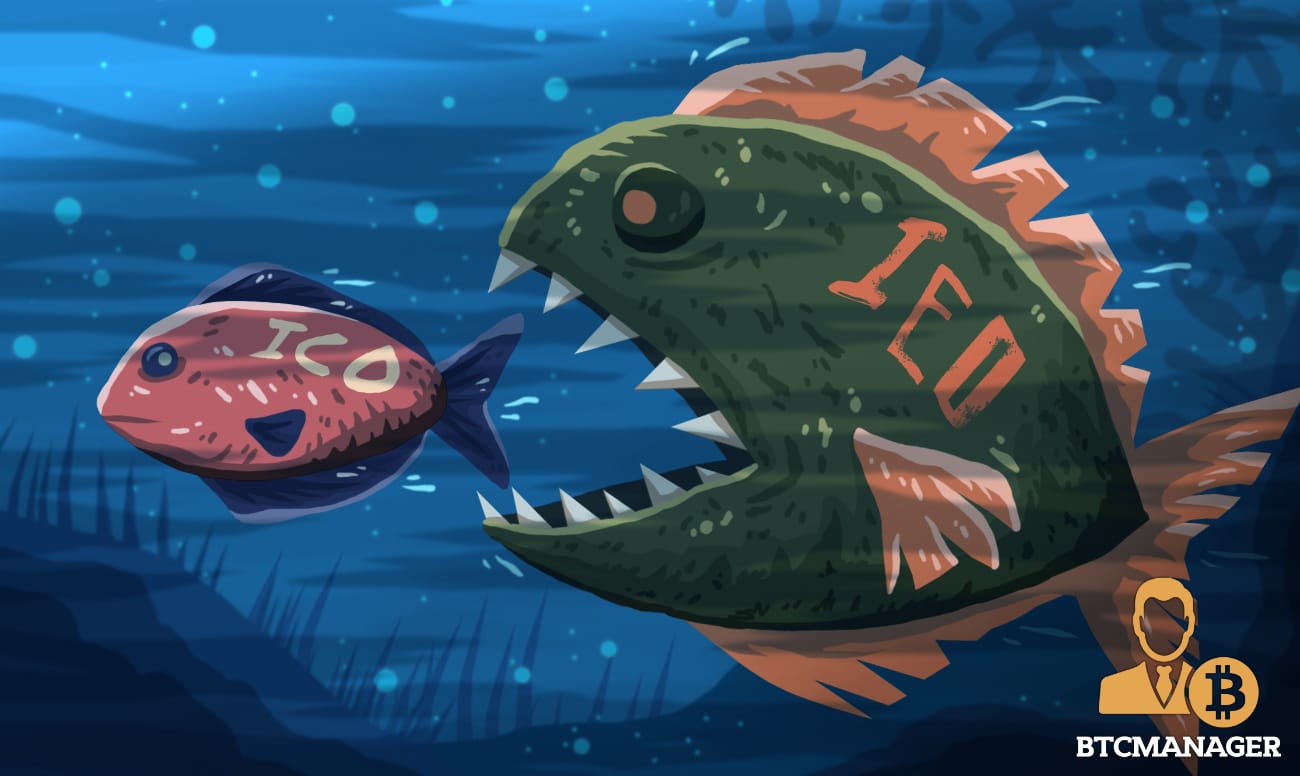 According to a Bloomberg report published April 11, 2019, Initial Exchange Offerings (IEOs) have emerged as the preferred way of raising funds for the majority of new startups in the blockchain and crypto space.
IEOs Trump ICOs
Keen followers of the crypto industry would remember the Initial Coin Offerings (ICOs) frenzy which took the market by storm circa Q4 2017 and Q1 2018.
However, ICOs soon gained infamy the world over because of the frequent cases of exit scams and projects that saw their native tokens fall more than 90 percent from their original price in a matter of few months.
As a result, an increasing number of startups in the crypto industry are now flocking to IEOs as the preferred method of raising funds. Essentially, IEOs have replaced ICOs as the new buzzword of the emerging digital currency industry.
IEOs differ from ICOs in that instead of directly selling their tokens to investors, under IEOs, companies rely on cryptocurrency exchanges to serve as underwriters, review the projects and offer tokens to customers after a thorough inspection.
IEOs can be thought of ICOs plus the legitimacy and security of the exchange platform which undertakes the sale.
Are IEOs Just Better Groomed ICOs?
According to data from CoinSchedule.com, since February 2019, close to $180 million has been raised through IEOs in 23 offerings.
Bill Shihara, CEO of Seattle-based exchange Bittrex opines that IEOs have the potential "to be larger than the ICOs of 2017."
However, all is not devoid of ills when it comes to IEOs. The emerging funding mechanism still exposes investors to the risk of fraud. Vetting process differs significantly across exchanges with some exchanges often tweaking their process.
Further, the regulatory bodies' stance towards IEOs is likely to be the same as that towards ICOs.
Zach Fallon, a securities lawyer who worked on ICO issues at the U.S. Securities and Exchange Commission (SEC) until about a year ago, says that IEOs "take everything from an ICO and make it worse."
Moreover, there's also the narrative of exchanges inflating their native token's demand using IEOs as bait. A prime example of this is Malta-based exchange Binance.
The exchange's native token called Binance Coin (BNB) has emerged as one of the strongest performing cryptocurrencies of Q1 2019 due to several high profile IEOs that took place on Binance Launchpad, including those of BitTorrent and Fetch.AI.
Per Shihara, exchanges charge as much as ten percent of the total sale proceeds generated from IEOs.
Jeff Dorman, a partner and portfolio manager at Los Angeles-based Arca Funds, in a recent note stated that tokens issued by exchanges themselves are up about 200 percent on average. He said:
"The irony of course is that this is directly at odds with the decentralized ethos embedded in crypto, but this has been conveniently ignored as long as it's working," 
Adding, "everyone involved is highly motivated not to kill the golden goose."