Blockchain Transparency Institute Releases Updated Exchange Rankings Report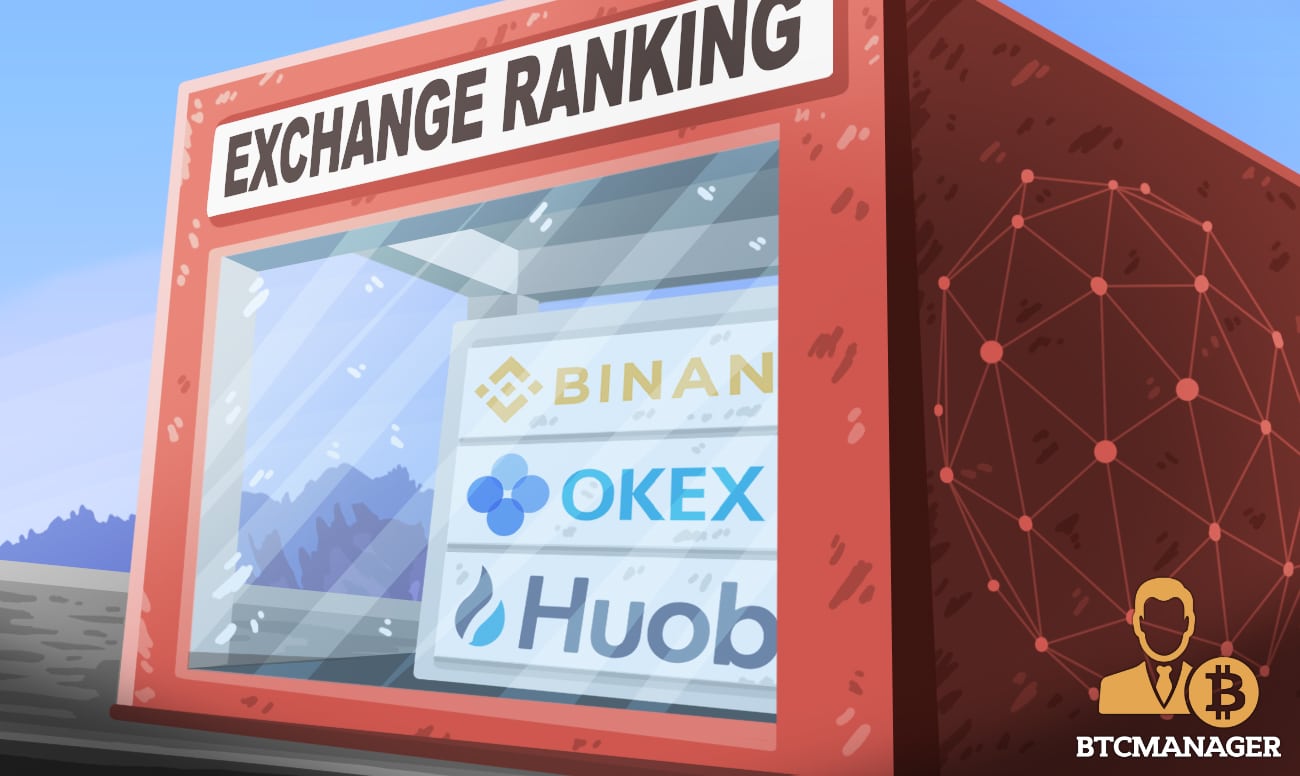 The Blockchain Transparency Institute recently released a Global Cryptocurrency Exchange Ranking Report for November 2018. According to the Organization's blog post, published on November 1, 2018, Binance ranks first among other digital exchanges, with 312,801 active users and a 24-hour volume of over $1 billion.
Binance Ranks top of the List
With over 160,000 web users and 152,000 mobile users in a 24-hour time-frame, Binance was the only cryptocurrency exchange capable of pushing past $1 billion in daily cryptocurrency trading volume. Binance surpassed Okex, Huobi, and Bitfinex who had daily cryptocurrency trading volumes of $694,033,109, $585,185,056, and $424,401,774 respectively.
In two years, the company has managed to become the biggest cryptocurrency exchange due to fast and innovative decision-making. Forbes noted that the launch of the Binance Coin might have contributed to the cryptocurrency exchange's success in such a short period, especially since they raised $15 million in their initial coin offering (ICO).
The Global Cryptocurrency Exchange Ranking Report also discovered that many of the popular top 100 digital exchanges on CoinMarketCap's list uses an illegal technique called wash trading.
The Blockchain Transparency Institute believes that these cryptocurrency exchanges may be using wash trading to gain a market advantage over their competitors. The Institute also discovered that many exchanges gained approximately 80 to 90 percent of referral traffic from CoinMarketCap.
Exchanges Prey on Low Market Cap Tokens
Cryptocurrency exchanges often present low volume tokens with great offers such as helping them manufacture trading activity and inflating volume numbers on market data platforms such as CoinMarketCap. As a result, many of the top cryptocurrency exchange platforms request very high listing fees from five to sixty bitcoins.
The organization compiled a list of digital exchanges where this occurred heavily on their Trading Advisory list. The organization noted that, as they expand they will post data for the list in real time on their website.
Regarding the Institute's methodology, the group mentioned that they had formed transparency partnerships with many companies from a variety of data research partners such as trade surveillance for cryptocurrency assets and investor class supporters coming from blockchain technology consulting firms.
The organization conducted a large number of interviews with exchange and token executives and managed to proceed with tightly-guarded data not readily available.