BlockFi's recent filing mentions U.S. SEC among largest creditors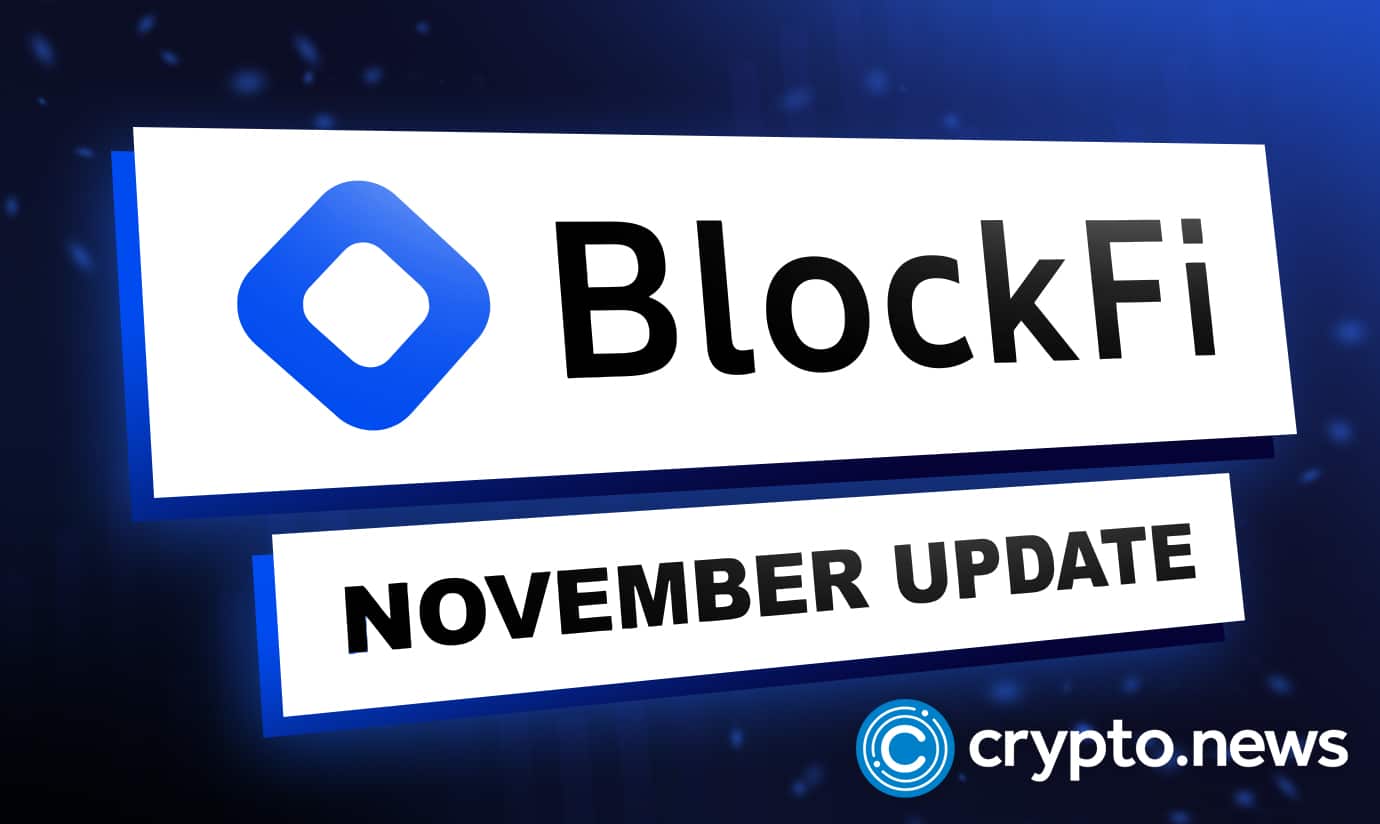 According to a recent court filing, the US SEC is among the largest creditors of BlockFi, with $30 million in debt. The same reports indicate that following plans for Bankruptcy, BlockFi sold about $239 million worth of its crypto holdings to cater for bankruptcy expenditure.
SEC among biggest BlockFi creditors
In a recent court filing, BlockFi listed the US Securities and Exchange Commission among its largest creditors. According to reports, the lender owes the SEC about $30 million.
Earlier this year, BlockFi agreed to pay SEC a $100 million settlement for charges connected to retail crypto lending. According to reports, a BlockFi subsidiary offered services to over 600k investors. 
The lender's largest creditor is Ankura Trust, which is currently owed $729 million. According to reports, the second largest BlockFi creditor is FTX, to whom they owe $275 million. Aside from the first two large creditors who are owed over $1 billion, BlockFi has 100k other creditors, according to their court finding.
While talking about BlockFi's situation, Mark Renzi, the platform's advisor, said, "BlockFi clients may ultimately recover a substantial portion of their investments." Even the BlockFi network itself claims that they are "acting in the best interest of our clients is our top priority and continues to guide our path forward." 
In the filing, BlockFi also highlighted that they sold around $238.6 million worth of their crypto holdings to cater for their bankruptcy expenditure. After selling the crypto, BlockFi held a collective $256.5 million as cash in hand. Essentially, the crypto lending network avoided taking any loans to fund its bankruptcy proceedings. Soon after selling its holding, BlockFi warned about 250 of its employees of layoffs.
Alameda staff knew about misused funds
The document filed in court also uncovered that the staff of Alameda Research knew about the funds misused by the network. BlockFi used to lend money to Alameda and always conducted due diligence before. A filing in the US Bankruptcy court district of New Jersey said; 
"As part of BlockFi's credit evaluation process, BlockFi received unaudited quarterly financial statements and certain verifiable financial information, such as cryptocurrency wallet addresses, and had regular dialogue with Alameda staff, who made ongoing representations regarding its financial standing, significant equity capital, and unencumbered assets on Alameda's balance sheet."
Since the Alameda staff always provided the required details in the evaluation, BlockFi notes that they knew about the funds misused by Alameda and FTX.
BlockFi's corporate structure
Under their recent court filing, BlockFi also highlighted their network's corporate structure. At the very top of the network is BlockFi Incorporation. Below, BlockFi inc., other parties referred to as debtors in court documentation include BlockFi lending LLC, BlockFi trading LLC, BlockFi wallet LLC, BlockFi ventures LLC, BlockFi International LTD, BlockFi Investment Product LLC, and BlockFi Services Inc.