Cake DeFi Secures Regulatory License From Lithuanian Authorities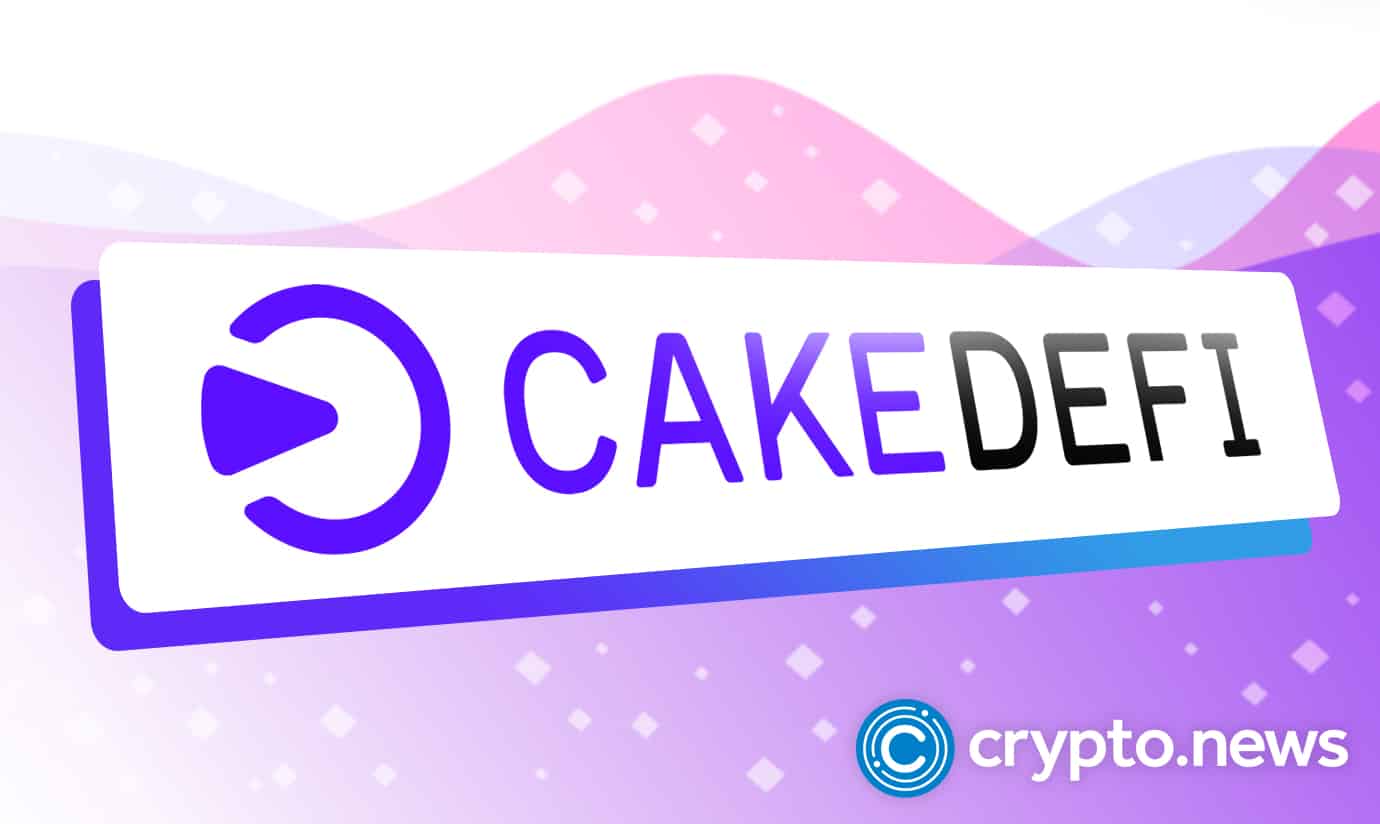 Cake DeFi has announced that it has successfully obtained the necessary license that would enable it to operate as a regulated cryptocurrency exchange and custodian in Lithuania. The license was granted by the Registrar of Legal Entities of Lithuania and it lays a solid foundation for Cake DeFi's approval in other European Economic Areas (EEA) once the region's Markets in Crypto-assets (MiCA) regulations go live. 
Cake Reaches Key Regulatory Milestone
Cake DeFi, a Singapore-based, financial technology and decentralized finance (DeFi) platform that claims to be fully transparent and highly innovative, providing users with secure solutions that enable them to earn juicy returns on their digital assets, has joined the growing list of regulated crypto-focused businesses in Europe.
Per a press release shared with crypto.news, Cake DeFi, which marked its third anniversary earlier this week, has obtained a cryptocurrency license from the Registrar of Legal Entities of Lithuania, giving the project the full authority to function as a full-fledged digital assets exchange and custodian in the country.
Notably, the team has made it clear that it expects the licensure to further facilitate its crypto registration and authorization in other European Economic Area (EEA) member states and ultimately lay the foundation for future conversion into an EU-wide cryptocurrency authorization when the Markets in Crypto-assets Regulations go live in 2024.
Commenting on the latest milestone, Dr. Julian Hosp, Co-Founder, and CEO of Cake DeFi said:
"The license from Lithuania is a huge milestone in our journey to become fully licensed and regulated in our key markets around the world. I'm beyond proud of the hard work our team has put in to meet the stringent criteria of the financial regulatory bodies in Lithuania and to protect our users with strong anti-money laundering policies."
A Strong Track Record
Since its launch in 2019, Cake DeFi has remained committed to unlocking new economic value, enhancing financial inclusion, and enabling frictionless and efficient financial solutions to its users. As of Q1, 2022, Cake DeFi has paid out a staggering $317 million in rewards to members of its ecosystem.
Cake DeFi says offering its users transparent and secure ways to interact with its platform is one of the core pillars of its philosophy. With its new status as a regulated cryptocurrency exchange service provider and custody platform, Cake believes that the milestone will further boost the confidence of its users in its product offerings, while also cementing its status as a leader in the crypto ecosystem just like some notable names in the industry such as Binance, which have obtained licenses and opened shop in Lithuania.
In its home country of Singapore, Cake DeFi currently holds an exemption license from the Monetary Authority of Singapore (MAS) under the Payment Services (exemption for a specified period) Regulations. This temporary license enables the project to keep operating in Singapore while the regulator processes its application to operate as a complete digital payment token business.
Cake DeFi's commitment to offering users easy access to innovative DeFi products such as staking, lending, borrowing, and liquidity mining, has enabled it to remain at the frontline of the decentralized finance and Web3 innovation over the years, and the platform is now aiming to become a publicly listed firm soon, to accelerate growth and R&D.