California Governor Gavin Newsom signs bill regulating crypto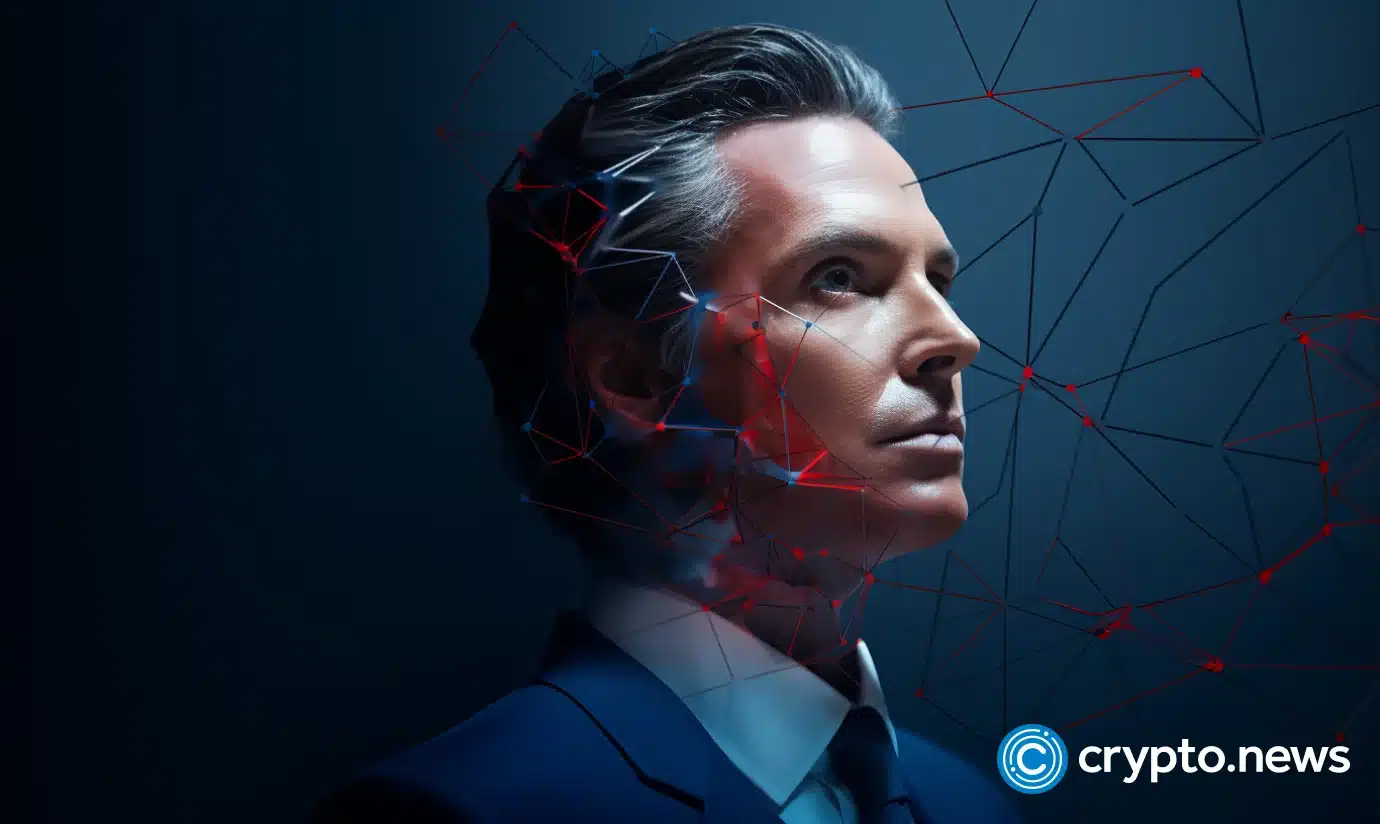 Governor Gavin Newsom of California has signed a bill that will regulate the state's crypto sector and require digital asset companies to get licenses.
According to Bloomberg Law, Newsom has enacted two significant crypto-related legislative measures.
The new laws aim to create a solid regulatory framework for cryptocurrency businesses and amplify data privacy protections for Californians.
California's state legislature passed the crypto bill in August 2023, almost a year after Gov. Newsom vetoed a similar one, claiming the state needed a more flexible approach to virtual currency regulation.
Per the Bloomberg Law report, critical provisions of the crypto law will establish rudimentary regulations for crypto firms and demand that such companies adhere to specific licensing requirements.
It also extends regulatory measures to asset-backed cryptocurrencies such as USDC and USDT. The bill calls for complete reserves to be maintained for such stablecoins, a step that could endanger algorithmic stablecoins, which preserve parity with the dollar using different mechanisms.
On the other hand, the data privacy law, known as the Delete Act, will obligate data brokers, businesses that aggregate information from various sources, to erase all personal data collected about an individual upon their request.
This increased regulatory oversight may bring challenges for the crypto industry and data brokers. While it could deter fraudulent activities and improve transparency, it could also burgeon operating costs and potentially stifle innovation.
The Crypto Council for Innovation, a collective that counts Coinbase Global and venture capital powerhouse Andreessen Horowitz among its members, has expressed concerns over the current formulation of the law.
Their reservations chiefly revolve around the stipulations for stablecoins and the lack of provision for licensing waivers for smaller enterprises or entities already registered with the Commodity Futures Trading Commission (CFTC).