Canadian Crypto Exchanges To Enforce 30K Annual Buy-Limit On Altcoins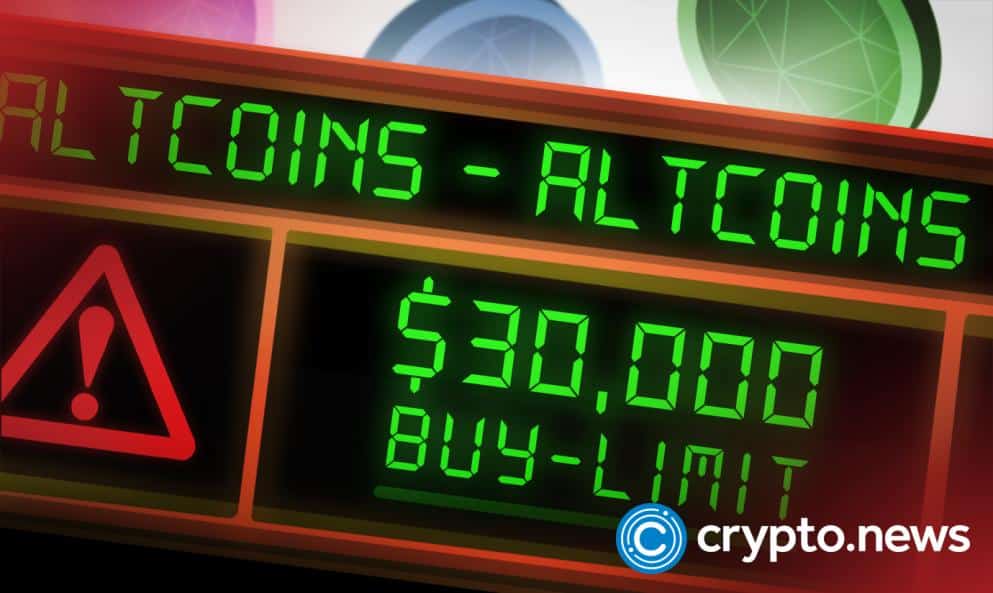 Amid stricter crypto regulations, two Canada-based crypto exchanges are imposing an annual buy limit for specific digital assets. Bitbuy and Newton plan to enforce a CAD 30,000 cap on restricted coins for users as the firms comply with the directives from the regulator.
Bitbuy and Newton Introduces CAD 30,000 Buy-limit
After working on getting approved by the Ontario Securities Commission, Newton announced the new changes to its operations as it seeks to protect consumers in line with the regulator's provision.
The Toronto-based crypto exchange noted that the recent changes also affect other provinces within Canada following the mandate of the securities regulatory authorities.
As per Newton, the new guidelines aim to protect crypto asset investors and ensure that investors are aware of the risks of cryptocurrency investment.
With the new changes, crypto users based in Ontario using Bitbuy, Newton, and other exchanges will be subjected to CAD 30,000 annual net "buy limits" on all crypto assets, except a few. However, Bitcoin, Ether, Litecoin, and Bitcoin Cash are excluded from the buy limits.
The buy limit is a result of Newton registering with the Ontario Securities Commission (OSC) as a restricted dealer subject to the guidelines set out by the commission.
Likewise, Bitbuy has a similar pattern to Newton, with restrictions also applying to customers in several provinces of its operation. Here, traders must fill out a prospectus to determine their suitability as retail investors. This applies to all the regions where Bitbuy operates in Canada, which includes Manitoba, Nova Scotia, New Brunswick, and others.
It is worth noting that each province in Canada has its own regulatory agency, which combined forms the Canadian Securities Administrators (CSA) as a national body.
The new changes will take effect once the guidelines are approved, and exchanges are mandated to comply with them.
Consumer Protection as a Focus for Regulators
In 2021, the federal government of Canada announced its plans to carry out a legislative review of the country's financial sector. The government is particularly interested in improving digital assets' security and establishing a central bank digital currency (CBDC) for retail transactions.
Since then, the various securities authorities in Canada have prioritized consumer protection, given that cryptocurrencies are regarded as securities.
Moreover, cryptocurrency regulations fall under the securities law in Canada, enacted based on provinces and territories.
In contrast to other countries, Canada has no central securities regulator. Still, the unofficial Canadian Securities Administrators (CSA) ensure that the government has uniform regulations.
Businesses looking to offer crypto investments must file for approval with the relevant regulator within their territory, get approved, and then comply with the rules set by the authorities.
The central focus is to safeguard investors and consumers of digital financial products and to oversee the activities of entities facilitating transactions. Consumer protection takes precedence over other aspects due to the volatility of the digital asset industry.
In line with the CSA's rules, securities regulators routinely ensure compliance from crypto exchanges at all times.