CBOE May Launch Ether Futures by the End of 2018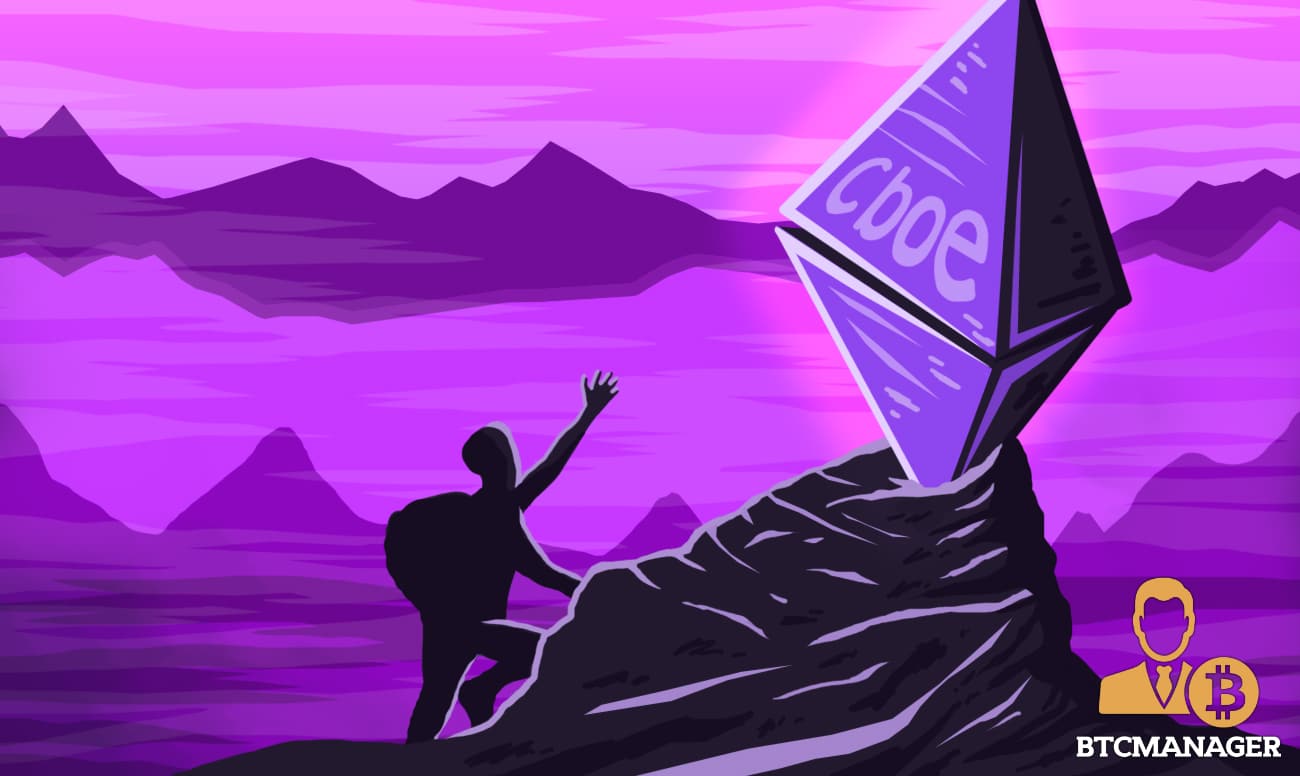 According to Business insider's article released on August 31, 22018,CBOE is currently waiting for further information from the US Commodity Futures Trading Commission (CFTC). The launch of Ether futures would be a remarkable step forward for the cryptocurrency community as it could lead to wider trading in the cryptocurrency ecosystem and potentially lead to an exchange-traded fund.
Ether Futures would be a significant leap toward Ether's Maturation
Someone familiar with the situation mentioned to Business Insider that CBOE will base their its futures on Gemini's underlying market. The exchange holding company previously based its Bitcoin futures on the Winklevoss's New York-based cryptocurrency exchange as well.
The person with knowledge of the matter also mentioned that they are awaiting the CFTC to provide the final approval of the product before it officially launches. In June 2018, a Securities and Exchange Commission director mentioned that the SEC agency did not see the trading of the ether token as a violation of the securities law, which could mean good news for CBOE.
"Cboe's offering will enable crypto traders to take both long and short positions in the ether, and it's another step forward to a new accepted asset class," said Danny Kim, the head of growth at SFOX, a cryptocurrency trading technology firm. "With this, I think the new investment opportunity will take crypto out of the bearish market and reverse to a new bull."
Business Insider noted that after the launch of the article, the news triggered an increase in the value of cryptocurrencies in the market. Ether rose by 3.5 percent and is currently sitting at $281.10 as of August 31, 2018, as seen on Coinmarketcap.
Chris Concannon, CBOE's president, previously hinted at the potential launch of other products related to the cryptocurrency market. He mentioned in December 2017 that a number of cryptocurrency products which include futures for Ether and Bitcoin Cash could come as the market evolves and matures.
"We started down this road in the form of an ETF," said Concannon. "A healthy market is a healthy underlying market, derivatives markets, and an ETF. That will take time."
On the other hand, Cboe's competitor CME Group's CEO Terry Duffy, mentioned that CME Group is not looking to go live with Ether Future anytime soon. "I will not just put products up there to see where they're going to go," said Duffy in an interview with Bloomberg in July 2018.