Celsius Cancels Original Motion to Rehire Former CFO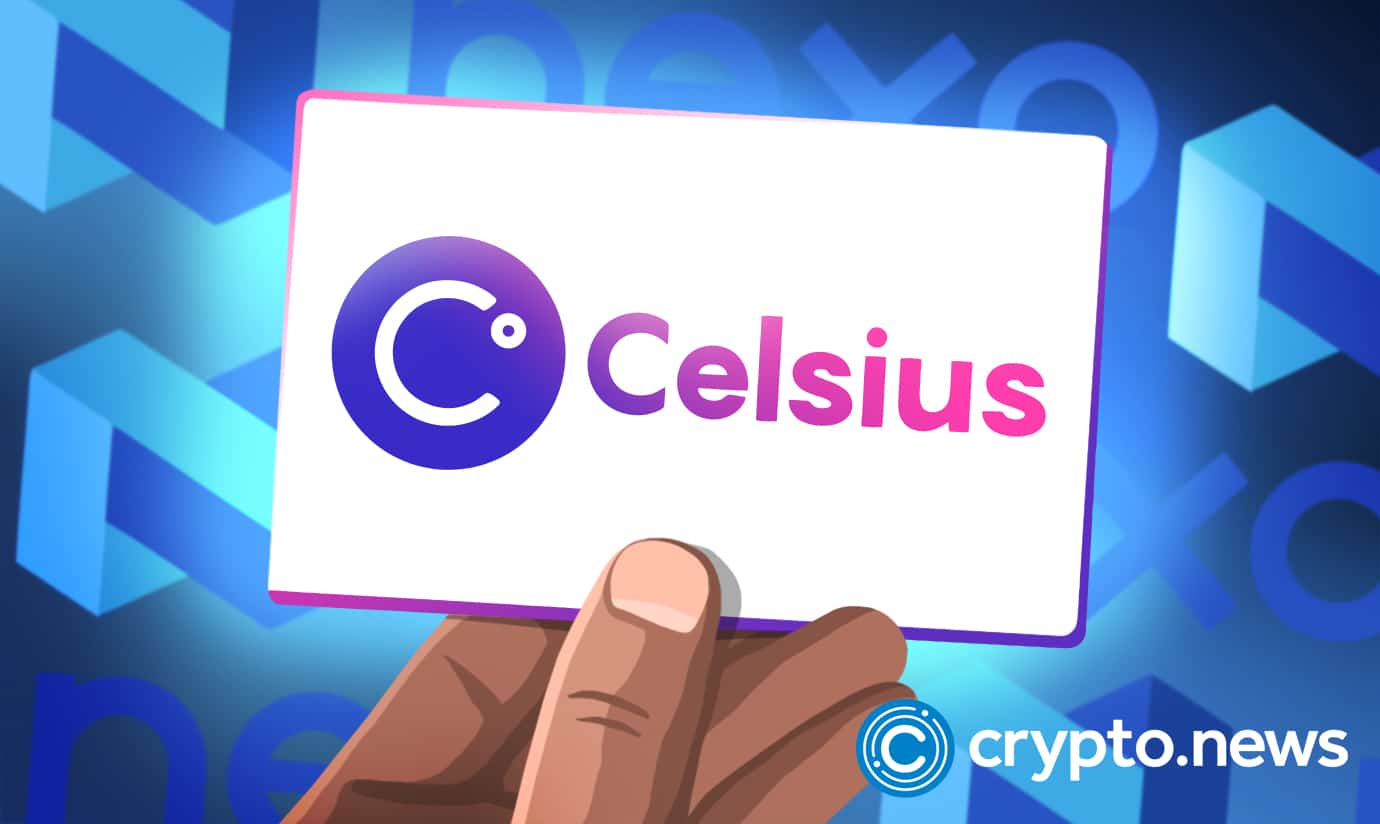 Struggling cryptocurrency lender Celsius has dropped the motion to rehire its former chief financial officer (CFO) Rod Bolger to assist the platform with bankruptcy proceedings in an advisory capacity.
Celsius No Longer Hiring Former CFO As Advisor
According to CNBC on Sunday (August 7, 2022), a court document revealed that Celsius filed a notice of withdrawal in the Southern District of New York. The latest development happened just before a hearing to review the motion that was scheduled to take place on August 8.
The lending platform initially planned to rehire ex-CFO Rod Bolger, with Celsius stating that it needed Bolger's expertise as the company is working through its bankruptcy proceedings. According to a court document filed on July 25:
"Because of Mr. Bolger's familiarity with the Debtors' business, the Debtors have requested, and Mr. Bolger has agreed pending the Court's approval, to continue providing advisory and consulting services to the Debtors pursuant to an Advisory Agreement."
The document continued:
"The Debtors recognize that they need Mr. Bolger's services and expertise as they manage their transition into chapter 11 and begin negotiating a path forward. His institutional knowledge and experience concerning the unique features of cryptocurrency are invaluable."
Bolger's reappointment was to come with a monthly salary of $92,000 prorated over a minimum of six weeks.
The Celsius former CFO worked for the lending platform for five months before resigning from his position on June 30th, nearly three weeks after the crypto lender paused withdrawals.
Following Bolger's exit, Celsius appointed Chris Ferraro to fill in the CFO position, with the platform later filing for chapter 11 bankruptcy.
However, Celsius' move to rehire the former executive was challenged by Keith Suckno, one of the firm's investors. According to Suckno, Bolger allegedly gave false statements regarding the cryptocurrency company's financial status and liquidity.
Voyager Allowed to Return a Portion of Customers' Assets
Amid the pressure faced by Celsius, the company's former investment manager Jason Stone, slammed a lawsuit against the former lending giant, claiming that the company operated a Ponzi scheme. In July, the platform suffered a breach of its customers' data.
Past employees of the struggling crypto firm revealed that the lender already had internal troubles before the bankruptcy filing. Speaking in an interview with CNBC, former director of financial crimes compliance at Celsius, Timothy Cradle, said:
"The biggest issue was a failure of risk management. I think Celsius had a good idea, they were providing a service that people really needed, but they weren't managing risk very well."
Another employee who worked in human resources, but wished to remain anonymous, revealed that while Celsius CEO Alex Mashinsky persuaded investors to purchase CEL tokens, the CEO sold his tokens behind closed doors.
As previously reported by crypto.news, the second hearing for Celsius' bankruptcy case is rescheduled to hold on August 16, after it was postponed from August 8.
Meanwhile, Voyager Digital, which revealed its exposure to Celsius and also filed for bankruptcy, recently received permission from a U.S. court to return $270 million to its customers.