Chainlink (LINK) to Power Crypto Lender Nexo's Lending and Trading Operations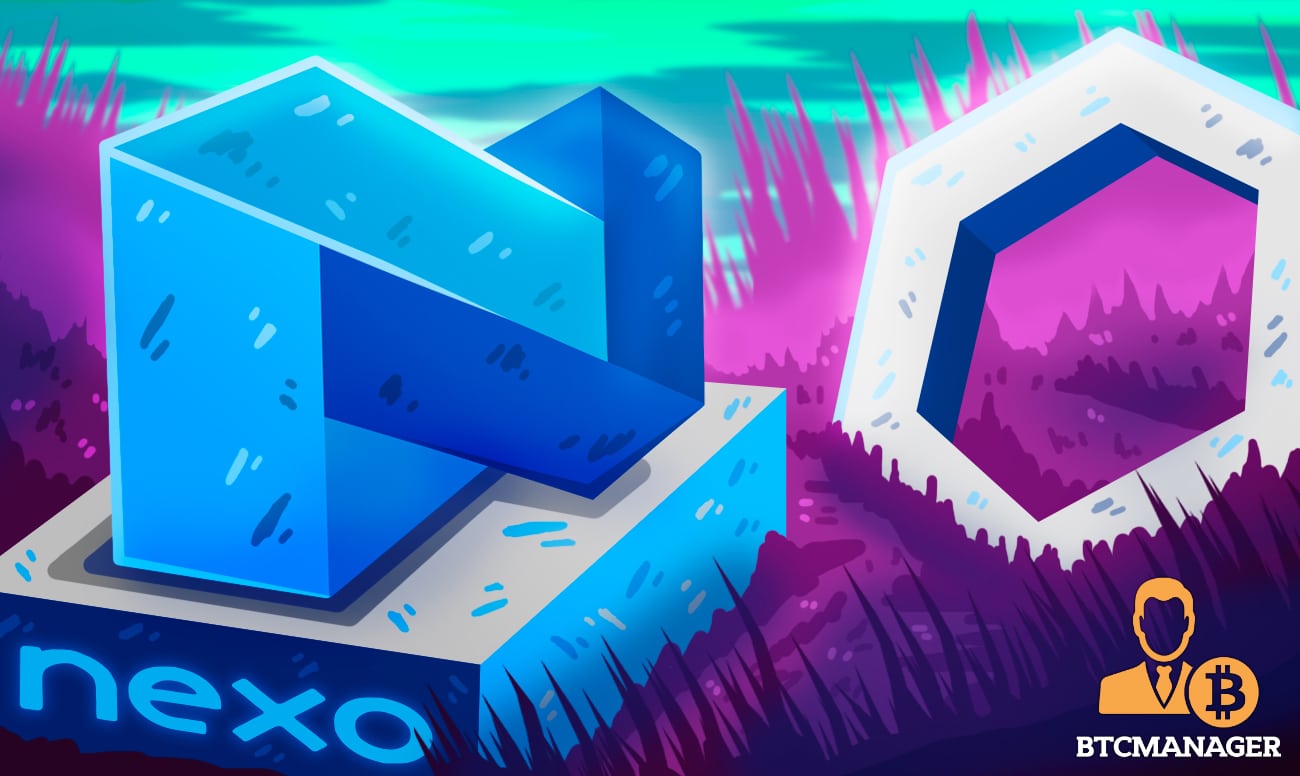 Chainlink (LINK), a decentralized oracle network has inked a partnership with leading crypto lending platform Nexo to add more transparency to its operations as the latter prepares to enter the prime brokerage space. This, according to an announcement on July 8, 2020.
Chainlink Partners with Nexo
Switzerland-based cryptocurrency lending platform Nexo today integrated with Chainlink, a decentralized oracle network that aims to connect smart contracts with data from the real-world. Per the announcement, the collaboration would integrate Chainlink into Nexo's lending and trading operations.
Notably, Nexo plans to develop a complete prime brokerage product suite and Chainlink will help the firm decentralize its lending, OTC, and institutional capabilities through its oracles.
Chainlink's oracle networks would also bolster Nexo's security infrastructure and enable increased custody of user funds, greater loan volumes, and a highly active OTC desk.
Specifically, Chainlink's price reference data oracle networks, coupled with Nexo's robust security infrastructure managing more than $600 million in user funds would provide an extra layer of security to the Swiss lender's operations.
Commenting on the development, Antoni Trenchev, Co-founder and Managing Director, Nexo, said:
"Nexo's mission is to bridge the gap between digital and traditional finance and our developing collaboration with Chainlink brings us a step closer to achieving this. We are very much on the same page — both in terms of how our respective services currently align, and in terms of our shared vision for a digital, decentralized future of finance. We're thrilled to have them on board."
Chainlink to Also Offer Audit Trails On Lending and Borrowing Operations
In addition to adding extra muscle to Nexo's security, Chainlink's oracle networks will produce on-chain audit trails of the lender's lending and borrowing operations. Chainlink will also provide a reliable exchange rate to calculate interest payments for situations when Nexo loans make interest payments in a separate currency than what the loan was denominated in.
Further, Chainlink price feeds will offer collateralization checks on borrowers which would alert Nexo when users hit their liquidation price.
Chainlink Co-founder, Sergey Nazarov, noted:
"We're excited to bring Chainlink's secure and reliable oracle solutions to Nexo's popular lending platform to enable users to independently verify on-chain the interest and collateralization rates they should receive. This allows Nexo to provide additional trust and transparency to their large user base."
The increasing popularity of Chainlink as a reliable data oracles provider has piqued the attention of the tech world. BTCManager reported on June 23, that China's first national blockchain consortium, the Blockchain Service Network (BSN) had integrated Chainlink's data oracles into its ecosystem.
An active developer community, a flurry of partnerships, and endorsements from reputable organizations have made Chainlink's native digital token LINK one of the best performing altcoins of the past few months.
At press time, LINK trades at $6.25 with a market cap of more than $2.1 billion and a 24-hour trading volume of almost $934 million.