Charlie Munger says AI is overhyped, Bitcoin is stupid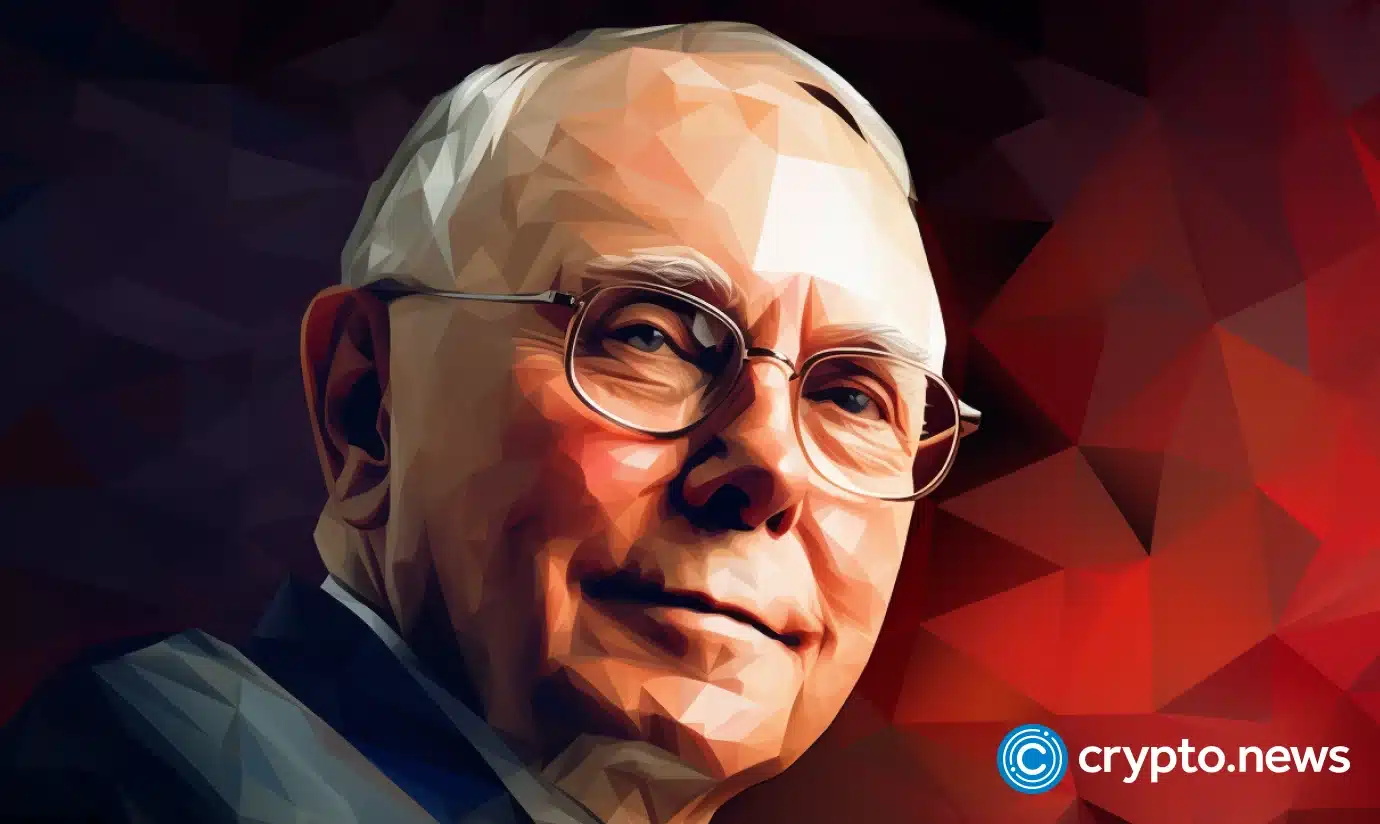 Charlie Munger, the billionaire vice chairman of Berkshire Hathaway, dismissed artificial intelligence (AI) as excessive hype while doubling down on his criticism of Bitcoin (BTC).
The AI buzz and Munger's take
AI is rapidly gaining traction across various sectors of the global economy just like blockchain, with platforms like Binance already incorporating the burgeoning technology into varies processes. However, Munger — a close friend and advisor to Warren Buffett — isn't quite sold on the trend.
During Zoom's recent Zoomtopia conference, which took place from Oct. 3-4, Munger aired his doubts.
"I believe it's receiving an excessive amount of attention, and it's likely receiving more attention than it merits," Munger said, according to Fortune.
Munger acknowledges the importance of AI breakthroughs but remains unconvinced about its "exaggerated" potential. And his doubts about AI are not new. The 99-year-old billionaire previously voiced his skepticism at Berkshire Hathaway's shareholder meeting, stating that old-fashioned intelligence works well and cautioning against the unrealistic expectations surrounding AI.
While some predict that AI could lead to a utopian future with extended lifespans and the eradication of diseases, Munger dismisses such notions as "crazy hype" and sees AI as a mixed blessing.
Warren Buffett shares some of Munger's skepticism, acknowledging AI's technological advancement but admitting that he doesn't fully understand it. He has raised concerns about AI's societal impact.
Munger bashes Bitcoin (BTC)
Turning to cryptocurrencies, Munger doesn't mince words. When asked about Bitcoin and other digital assets, he bluntly states, "Don't get me started on Bitcoins — that was the stupidest investment I ever saw."
Cryptocurrency investments, he says, are destined to be worthless.
Munger's criticism of crypto isn't new either. In the past, he has triggered reactions and discussions on social media after comparing Bitcoin to "rat poison" and equating other cryptocurrencies to harmful infections. Last February, Munger urged the U.S. government to ban Bitcoin, describing it as speculative gambling.
Buffett shares Munger's skepticism regarding Bitcoin, calling it a "gambling token." JPMorgan Chase CEO Jamie Dimon has also dismissed cryptocurrency, comparing it to "owning a pet rock."
A different perspective
However, not every investor agrees with Munger and Buffett's assessment of Bitcoin. MicroStrategy chair Michael Saylor believes that critics like Munger should invest more time in studying Bitcoin to gain a better understanding of how the world's largest cryptocurrency works.
Former BlackRock executives, Stephen Schoenfield and Martin Bednall, remain focused on the future of Bitcoin exchange-traded funds (ETFs) in the U.S.
After Grayscale's legal victory against the regulatory watchdog, they believe that the approval of multiple Bitcoin ETFs will happen in the coming months.
Proponents say approval could potentially draw about $200 billion into the cryptocurrency market.
In contrast to Munger's skepticism, both AI and cryptocurrencies continue to be sectors of interest among major Wall Street firms.