China to Airdrop 30 Million Digital Yuan to Increase Consumer Spending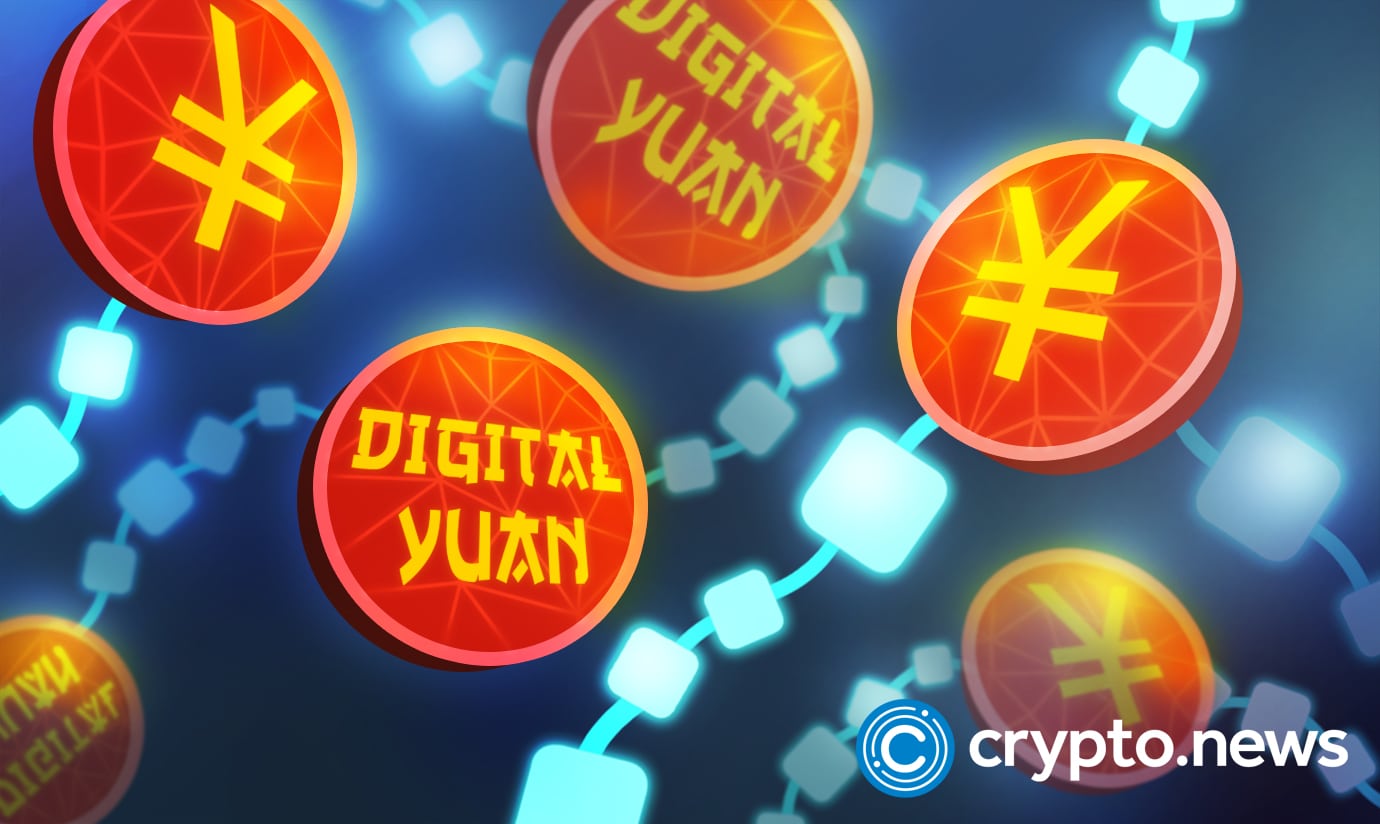 The city of Shenzhen will be airdropping 30 million digital yuan to residents as a way to increase people's consumption and support businesses. 
Shenzhen Residents to Receive 30 Million Digital Yuan
According to local news outlet Shanghai Securities News, Shenzhen will conduct the airdrop in collaboration with the shopping platform Meituan. The distribution will be conducted via a lottery process, with each red envelope containing 20 yuan.
Residents looking to participate in the lottery will need to download the Meituan app, where the red envelopes will be issued. Consumers are expected to start signing up for the lottery starting on Monday (May 30, 2022). Lucky winners can spend their digital yuan across over 15,000 Meituan merchants.
Meanwhile, the report noted that the digital yuan distribution is part of efforts to increase consumer consumption, which has been affected by several COVID-19 lockdowns.
Earlier, Shenzhen issued consumption coupons to citizens via Meituan and other platforms. According to Meituan data, the issuance of the consumer coupons saw more consumers shop in the Chinese southern city.
Shenzhen has been conducting various trials of China's proposed central bank digital currency (CBDC) also known as e-CNY, through airdrop events since 2020. In April 2022, there were reports that residents in the Futian district will receive 15 million digital yuan.
Meanwhile, Chinese authorities continue to expand the scope of their digital yuan trials. The yet-to-be-issued CBDC has been used for insurance purposes, payment of 50% transportation subsidy for government workers, and fees settlement in the futures market, hospital and electricity bills payment, electrical appliances, and transportation, among others.
The U.S. Remains Wary of China's CBDC
However, China's e-CNY efforts have raised privacy concerns, especially from the United States government. Back in April 2021 when the People's Bank of China (PBOC) announced plans to use the digital yuan at the 2022 Winter Olympics in Beijing, some U.S. Senators kicked against the idea, arguing that the e-CNY could be used to monitor American athletes.
Recently, three U.S. Republican Senators introduced a bill called the "Defending Americans from Authoritarian Digital Currencies Act". The proposal seeks to make it impossible for major tech firms like Google and Apple to host applications that support the digital yuan on their app stores.
According to the lawmakers, it was important to protect American citizens from the Chinese CBDC, which they claim is a surveillance tool. One of the Senators, Tom Cotton, said:
"The Chinese Communist Party will use its digital currency to control and spy on anyone who uses it. We can't give China that chance – the United States should reject China's attempt to undermine our economy at its most basic level."
Meanwhile, the author of "Cashless: China's Digital Currency Revolution", Richard Turin, believes that the digital yuan could challenge the U.S. dollar's dominance in international trade. According to Turin, nations are looking for alternative payment means, which could lead to less dependence on the dollar.
The author said:
"Remember, China is the largest trading country and you're going to see digital yuan slowly supplant the dollar when buying things from China. If we go about five to 10 years out, yes the digital yuan can play a significant role in reducing the dollar's usage in international trade."