China: State-Owned Banks to Task Employees With the Promotion of Digital Yuan Wallet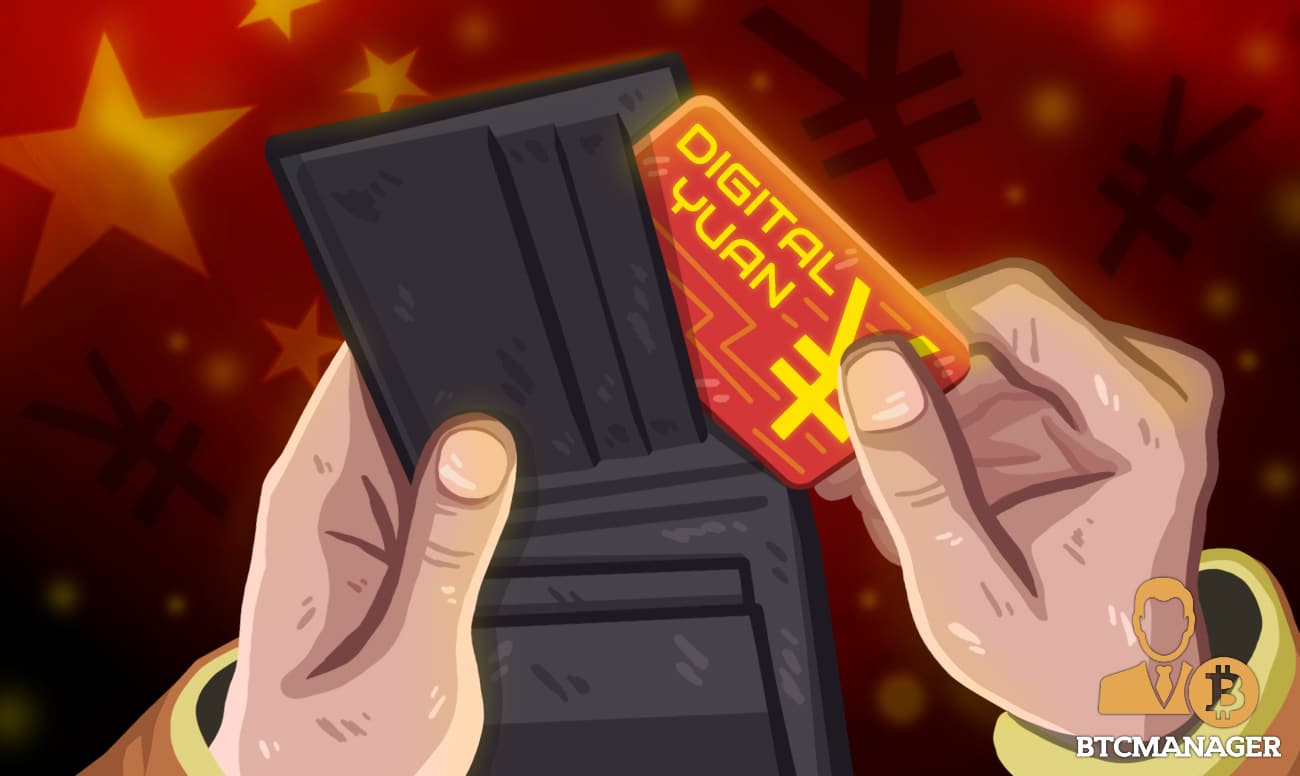 China continues to scale up efforts to test its upcoming digital yuan, as six state-owned commercial banks have added the responsibility of promoting the Chinese central bank digital currency (CBDC) wallet on employee assessment.
Employees to Get Users for Digital Yuan Wallet
According to local news media on Tuesday (July 6, 2021), the Industrial and Commercial Bank of China and Bank of Communications, along with four other Chinese banks will task each employee to publicize the digital yuan wallet to 200-300 people in a year. 
To enable increased adoption of the digital yuan wallet, the banks aim to offer small gifts to users. Some of the gifts that would be used to attract users include Chinese knots, laundry detergents, umbrellas, data cables, tissues, cardholders, among others. Meanwhile, the number of CBDC wallet signups would determine the end-of-year bonus given to each branch of the Chinese banks. 
Chinese financial institutions have been actively involved in the trial and promotion of the digital yuan. As reported by BTCManager back in April, six major state-owned banks pushed the use of China's CBDC over existing payment options WeChat Pay and Alipay for a shopping festival. 
In February, the Postal Savings Bank of China (PSBC) created a biometric hardware wallet for efficient digital yuan payments. The Agricultural Bank of China (ABC) earlier developed the first digital wallet for the Chinese CBDC, and later designed a mobile application to enable digital yuan trials. 
China continues to carry out extensive e-CNY tests across different cities in the country. In June, workers in Xiong'an New Area received salaries in CBDC powered by blockchain technology. The government is also looking to trial the digital yuan on international visitors and athletes at the forthcoming 2022 Beijing Winter Olympics.
Despite the Chinese central bank's efforts at promoting the CBDC, reports show that users seem unimpressed. According to some respondents, they preferred to use existing digital payment solutions offered by major companies like Alipay, while some other expressed privacy concerns, stating that the government could trace transactions. 
Meanwhile, an ex-official of the People's Bank of China (PBOC) said the digital yuan was not designed to monitor users' transactions.