Class Action Lawsuit Filed Against Ripple as Investor Questions its "Never Ending ICO"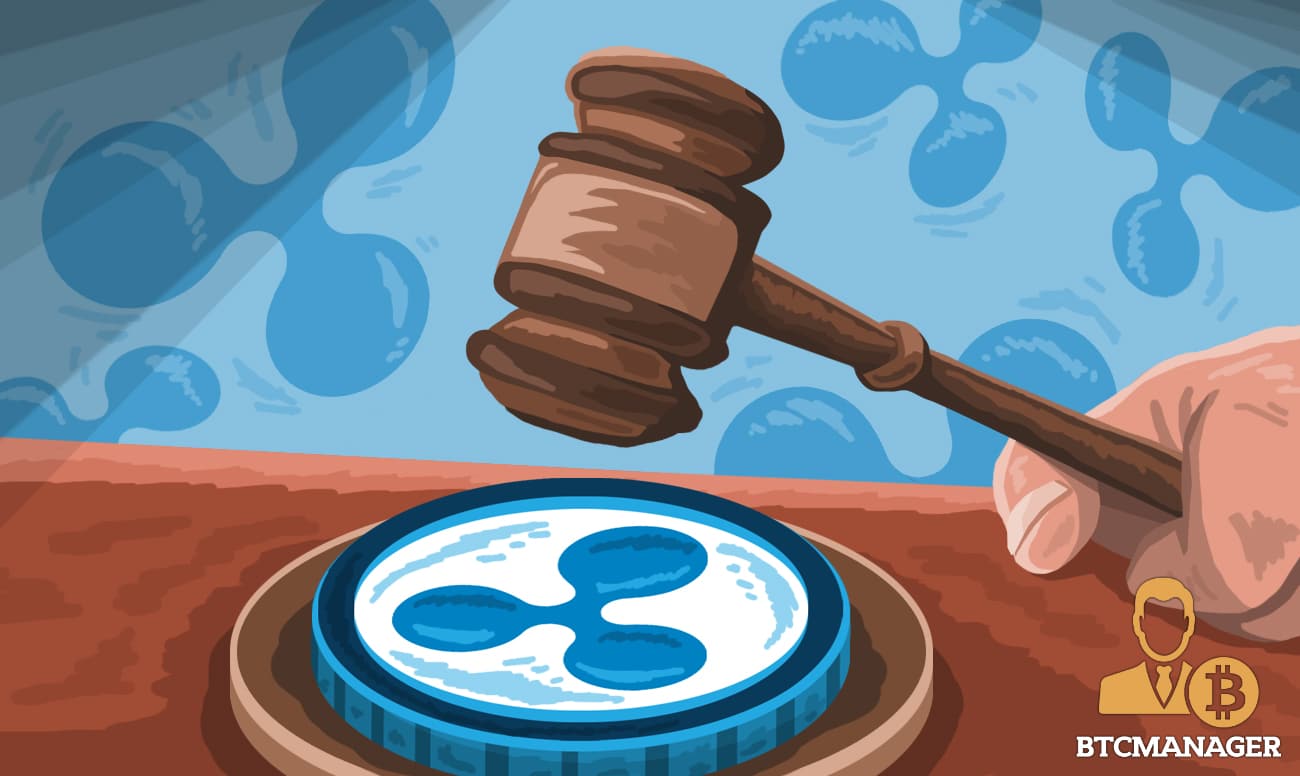 Ripple's controversial XRP token has come under fire after an investor sued the blockchain-based payments network for allegedly "defrauding" investors.
Shots Fired!
On the morning of May 4, 2018, Ryan Coffey filed a lawsuit against Ripple in the San Francisco County Superior Court seeking damages from Ripple on "behalf of all investors." Coffey alleges that Ripple blatantly violates federal and state laws, as its native token XRP is an unregistered security which is illegally offered to investors.  
According to Bloomberg, the complaint details Ripple's questionable business practices, which ostensibly creates "billions of coins out of thin air," resulting in a "never-ending" ICO to raise money for the company's blockchain services.
Surprisingly, Coffey did not suffer a significant loss in investment, as he reportedly purchased 650 XRP tokens at $2.60 and sold them for $1.70 after a few weeks. At the time of writing, Coffey seeks "unspecified damages." Also, the claimant is also seeking a public declaration by Ripple's CEO, Brad Garlinghouse, that the firm's tokens are in fact, a type of unregistered, illegal security; as well as a declaration that Ripple and its CEO, Bradley Garlinghouse, sold unregistered securities.
As per the complaint:
"The development of the XRP Ledger, and the profits that investors expected to derive therefrom, were, and are, based entirely on the technical, managerial, and entrepreneurial efforts of Defendants and other third parties employed by Defendants."
However, a representative from Ripple maintained the token's non-security status:
"We've seen the lawyer's tweet about a recently filed lawsuit but have not been served. Like any civil proceeding, we'll assess the merit or lack of merit to the allegations at the appropriate time. Whether or not XRP is a security is for the SEC to decide. We continue to believe XRP should not be classified as a security."  
Ripple's Questionable XRP 'Scheme'
The subject of Ripple's true motive with XRP remains a widely-debated topic in the crypto-sphere, with a number of publications and enthusiasts questioning XRP's use, which according to its websites, remains an "optional mode of payment" for Ripple's partners.
Earlier in April 2018, BTCManager detailed on the token's use-case, as the parent company 's impressive range of partnerships represent blockchain adoption, but may mislead uninformed investors into confusing it with XRP's adoption.
On May 3, 2018, Ripple's director of regulatory relations, Ryan Zagone surprisingly told a U.K. parliamentary committee that:
"We didn't create XRP… What we do have is we do own a significant amount of XRP, it was gifted to us by some of the open-source developers that created it. But there's not a direct connection between Ripple the company and XRP."
The statement leads to more confusion, as Ripple's website dedicates a full section to XRP, alongside mentioning their association with the token several times in the company's history.
A copy of the lawsuit is available below:
https://www.scribd.com/document/378248950/378204146-Coffey-v-Ripple-Labs-Complaint