CME Group To Issue Euro-Based BTC And ETH Futures On August 29th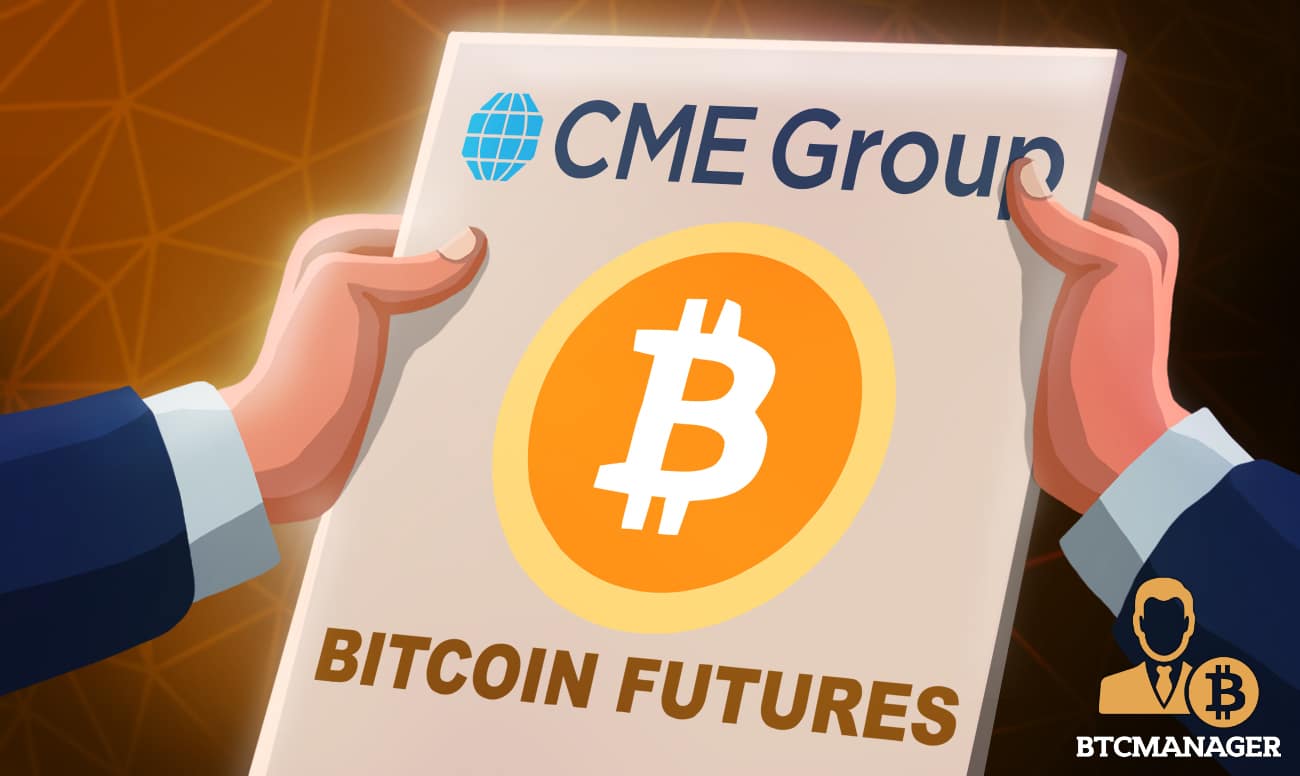 The US's largest and most diversified derivatives market, CME Group, revealed on August 4th that it would begin offering Bitcoin and Ethereum futures on August 29th. The action is a facet of CME's attempts to increase the services it offers for crypto products.
The debut, according to the exchange firm, would be significant. This is because it allowed Bitcoin investors to trade on the licensed exchange Euro-denominated BTC and ETH futures contracts.
CME Group Expands Crypto Derivative Products
Tim McCourt, the company's Global Head of Equity and FX Products, commented on the recent development. He said:
"Presently, there is great uncertainty in the crypto market. Meanwhile, our existing BTC and ETH futures have recorded immense growth and great liquidity. This growth has created a high demand by institutional and retail investors for risk management products. The company's latest Euro-based BTC and ETH futures contracts will give clients more accurate tools to trade and have exposure to the top digital currencies."
CME will provide BTC and ETH futures priced in the Euro to fulfill the growing need for authorized and developed non-USD crypto derivatives. According to the company, the availability of BTC and ETH futures contracts valued in Euro may spur institutional investors' interest in cryptocurrency products.
Meanwhile, the Euro is the legal currency of 19 countries out of the 27 EU members. Also, it is the second-most valued currency in the world's monetary reserves.
Futures Contracts Will Be Sized At 5 BTC And 5 ETH
The latest derivative products will offer Euro-based crypto derivatives to clients looking to expand their portfolios. Additionally, the Euro-based BTC and ETH futures were created by CME to be equivalent to their USD-denominated equivalents.
The derivatives exchange said it would scale its BTC and ETH futures contracts at five Bitcoins and fifty Ethereum, respectively. Also, they would be cash-settled and centered on the CME CF BTC-Euro Reference Rate and CME CF ETH-Euro Reference Rate. These rates operate as daily reference rates for the Euro-based price of BTC and ETH.
Meanwhile, CME's Euro-based BTC and ETH futures are the most recent financial products linked to a virtual currency. Before now, the company had launched micro futures contracts for BTC and ETH options on the BTC (BTCUSD) and Ethereum (ETHUSD), the largest digital currencies by market valuation.
Investors Show Huge Interest In Crypto Products
In 2021, the exchange firm recorded increased interest in digital assets from its retail investors. Most of the retail investors were Gen Zs and Millennials.
As a result, this prompted the company to introduce micro futures earlier in March. The aim was to provide its investors with more accessible choices for exposure to BTC and ETH derivative products.
The CME Group has been adding to its selection of crypto derivatives options. Furthermore, the ProShares BTC Strategy ETF (BITO) is the first ETF connected to BTC.
The ETF began trading last October, giving investors the chance to have exposure to Bitcoin returns in a liquid, safe, and transparent manner. Soon after, several companies launched their BTC ETFs on their trading platforms that follow the coin's price movements.