CME Report: Bitcoin Futures Trading Has Surged By 41 Percent in Three Months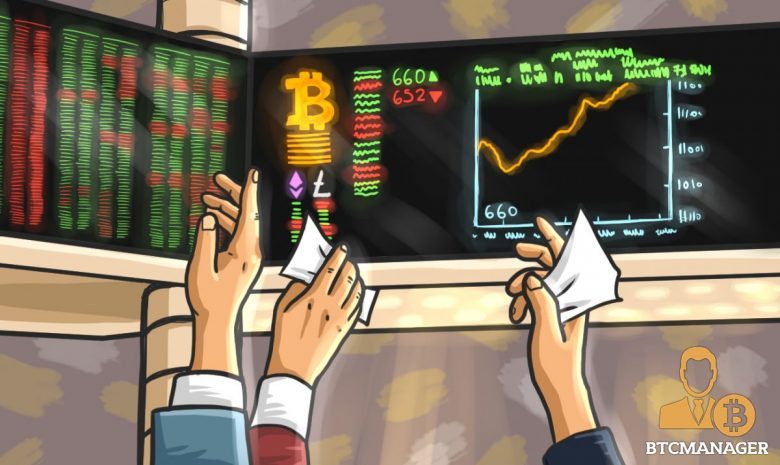 The Chicago Mercantile Exchange, also known as the CME Group, has said in a tweet on October 17, 2018, that bitcoin futures trading on its platform is up by a whopping 41 percent in Q3 of this year as compared to the poor performances of the cryptocurrency futures trading product in previous quarters.
Bitcoin Futures Trading Surge Amidst Bear Market
The Chicago Mercantile Exchange (CME), a Chicago-based financial and commodity derivative exchange, has made it clear in its recent Twitter post that the volume of its Bitcoin futures trading product has mooned significantly in quarter 3 of 2018 as compared to other quarters.
In Q3, Bitcoin futures average daily volume rose 41% and open interest was up 19% over Q2 . Learn how market participants are using BTC to manage risk in changing markets. https://t.co/Yt41SzsHku pic.twitter.com/Kw4OX0QaKT

— CME Group (@CMEGroup) October 17, 2018
Per a MarketWatch report, CME stated earlier in August 2018 that volumes on its bitcoin futures contracts were down, with just 2,480 transactions executed.
As detailed in the firm's analysis, both its bitcoin futures average daily volume (ADV) and Open Interest have surged significantly in Q3 2018.
The CME ADV moved from 1,854 and 3,577 in quarter one and two respectively, to 5,053 in Q3, excellently surpassing the digital assets performances in Q1 and Q2.
Same way the CME bitcoin futures contracts volume has experienced a massive hike, so also has the firm's open interest (OI), which is the total number of unsettled contracts held by traders.
As seen in the CME's pictograph, open interest surged from 1,523 and 2,405 separate contracts in quarter 1 and two respectively, to an impressive 2,873 in quarter three.
It's worthy of note that the CME's counterpart, the Chicago Board Options Exchange (CBOE) has also experienced a significant increase in both its trading volume and open interest. CBOE's ADV has skyrocketed from just above 2,000 in Q1 2018, to nearly 6,000 in Q3, with roughly 1,750 OI.
Bitcoin Futures Contributed to Growth of Cryptos?
Launched in late December 2017, the CME and CBOE Bitcoin futures were touted as the catalysts the DLT-based virtual currency market needed to attract more institutional investors and ultimately experience a robust bullish rally.
Although the price of bitcoin has crashed since the launch of these futures contracts, institutional interest in the super volatile digital asset class have increased significantly, with quite many heavyweights in the traditional finance system joining the crypto movement or announcing plans to do so.
As reported by BTCManager on October 17, 2018, Fidelity Investments, a multinational financial services corporation with $7.2 trillion in assets under management, announced the launch of its cryptocurrency custodial service for institutional investors.