CoinJar Cryptocurrency Exchange Founder Says Stablecoin Will Transform the Crypto World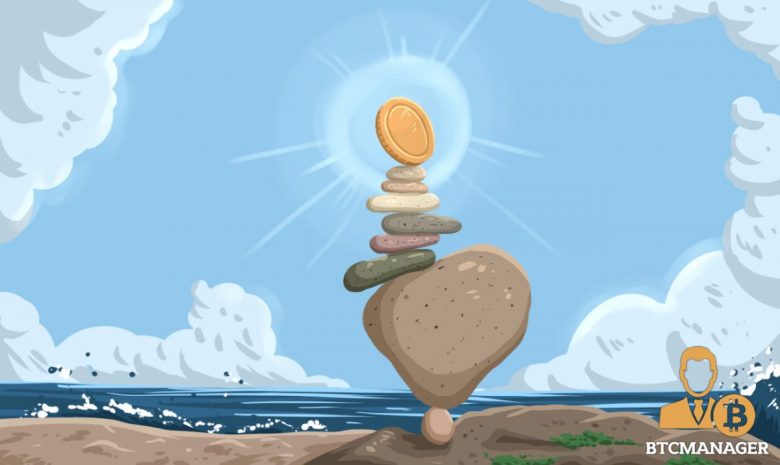 At a time when stablecoins have become the rave of the moment in the cryptoverse, with several startups from Circle Internet Financial, Gemini, and others launching own dollar-backed altcoins, Asher Tan, the co-founder of CoinJar, a digital assets platform, has predicted a bright future for the price-steady alternatives according to a Financial Review report on November 12, 2018.
Stablecoins to Rule The World
Since Satoshi Nakamoto created bitcoin a decade ago, with other distributed ledger technology (DLT)  based cryptoassets appearing in the scene a couple of years later, cryptocurrency price volatility has remained a pain for some enthusiasts of the nascent technologies and innovators have been looking for ways to beat the volatility.
"The interesting thing right now, what everyone is talking about, is what you call a stablecoin," said Tan, adding:
"It helps you transfer money around the cryptospace at a stable rate, but more use cases could come out of it."
The official further reiterated that although stablecoins have been around for quite some time, people only started showing interest in the dollar-backed virtual currencies only recently.
"In London, a lot of finance enthusiasts are getting into it. People with decades of experience in forex trading are trying their hand at it. It's drawing a lot of people from traditional finance world, just because it's interesting, it's intriguing, there's a lot of upside to it," Tan declared.
The Stablecoin Journey so far
In July 2014, Brock Pierce, a former Disney child actor, collaborated with Reeve Collins and software engineer, Craig Sellars to launch Realcoin, the world's first U.S. dollar-backed stablecoin aimed at fixing the volatility issues of cryptos.
In November that year, Realcoin got rebranded as Tether (USDT) by Tether Limited, the firm in charge of maintaining the dollar reserve of the stablecoin.
Interestingly, USDT has arguably been the number one stablecoin in the blockchain ecosystem since its creation, until a series of controversies, making it lose parity with the U.S. dollar and giving other stablecoins the chance to shine.
As reported by BTCManager, on September 10, 2018, Gemini cryptocurrency exchange announced the launch of own dollar-pegged stablecoin called Gemini Dollar (GUSD).
Not letting the stablecoin bandwagon pass it by, Circle Internet Financial, a highly reputed fintech firm that now runs Poloniex crypto exchange, launched its dollar-backed stablecoin dubbed USDCoin (USDC).
With stablecoins steadily gaining traction in the cryptospace and getting listed on a vast array of bitcoin trading platforms, it remains to be seen whether these innovative digital assets will indeed help users tackle price volatility and foster wider crypto adoption in the long run.