Consensus 2018: U.S. Authorities Poised to Regulate the Cryptocurrency Industry Without Killing Innovation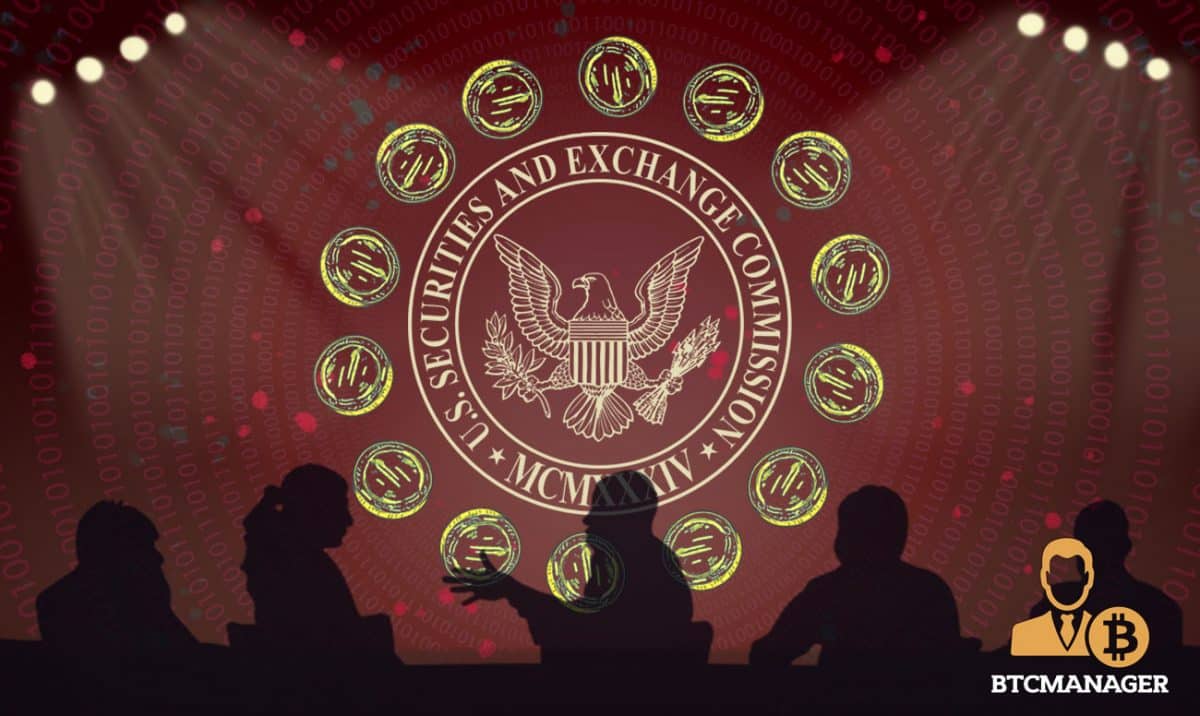 United States regulators present at the Consensus 2018 conference have made it clear that they are trying as much as they can to sanitize the crypto space by formulating policies that would protect investors and boost growth in the nascent digital currency ecosystem.
The SEC and ICOs
Highly reputable officials of the U.S. regulatory watchdogs, including Commodity Futures Trading Commission (CFTC) enforcement director James McDonald, Securities and Exchange Commission (SEC) Enforcement Division Cyber Unit chief Robert Cohen, and Associate Deputy General Sujit Raman, were present on the high table on day two of the Consensus 2018 summit.
They discussed essential enforcement activities as regards the virtual currency ecosystem. Bittrex cryptocurrency exchange's chief strategy officer, Kiran Raj, was also present while attorney Steve Bunnell functioned as the moderator.
Though members of the panel noted that all views expressed by them were solely their opinions and not that of their respective agencies, they, however, had a consensus of not wanting to stifle innovation while trying to regulate the distributed ledger technology industry as well as the tokens built upon it.
The officials also stated that their primary goal is to completely eradicate bad actors who are only interested in defrauding unsuspecting cryptocurrency investors through their scam projects.
While most crypto enthusiasts view the SEC as an agency that's bent on crushing all things cryptos and ICOs in the U.S., the SEC representative at the summit, Robert Cohen as well as CFTC's James McDonald stated that their agencies have a liberal stance towards ICO organizers who are ready to work with it. In Cohen's words:
"The SEC has been open about meeting with people from the industry, to come in and meet with the staff, to talk about the ideas you have, the new developments, and have a dialogue about the new technology. The commission encourages ways to raise capital; we don't regulate the technology – we regulate the financial industry and the markets."
The Need for Financially Sound Markets
McDonald reiterated that the CFTC is working round the clock to ensure the financial markets are balanced and sound. However, the agency flexibly goes about its business, making sure innovation is not stifled.
Also, Rahman noted that the Department of Justice is concerned about people's safety, adding that vast sums of money traverse the cryptocurrency space without going through traditional financial institutions, hence the need to investigate that criminals and drug syndicates are not using these funds to aid their money laundering activities. In his words:
"The number one priority for the Department of Justice is to keep people safe. One concern we have for the larger virtual currency space is large sums of money are flowing through the market without touching financial institutions…From a national security perspective or an anti-money laundering perspective, that's something… we have to investigate As with anything else, it's a balance, but it's certainly one of our priorities, to know what's going on."
More Clarity Essential
Bittrex's Raj urged regulators to make their guidelines concerning token generation events (TGE) clear enough for stakeholders to understand. In his words:
"One of the big pieces of feedback I get… is we need more certainty. One of the main things we get is we hear about fraud… we agree we don't want them in the industry. The problem is how do we take guidance and apply it to what you're doing when it's so far away from what the fraud people are doing?"
McDonald answered Raj's question by saying:
"LabCFTC is providing their expertise to make sure we end up in the best place possible. We're careful not to be putting ourselves out there in the same way that the policy divisions would be, but the policy divisions are having conversations with market participants."
Cohen also added that the SEC has since released guidance as regards ICO-generated tokens, adding that issuers of tokens that have been categorized as securities need to make efforts to discuss with the regulators. However, organizers of fraudulent schemes find it challenging to comply with this simple directive.
"It's clear when people are not making good faith efforts to comply, and that's when we step in," he concluded.
The journey of a thousand miles begins with a step. Stakeholders in the cryptosphere are all clamoring for amenable guidelines for the industry, and it is only a matter of time before their dreams become a reality.