ConsenSys, Microsoft, EY Launch Privacy-Protecting Blockchain Protocol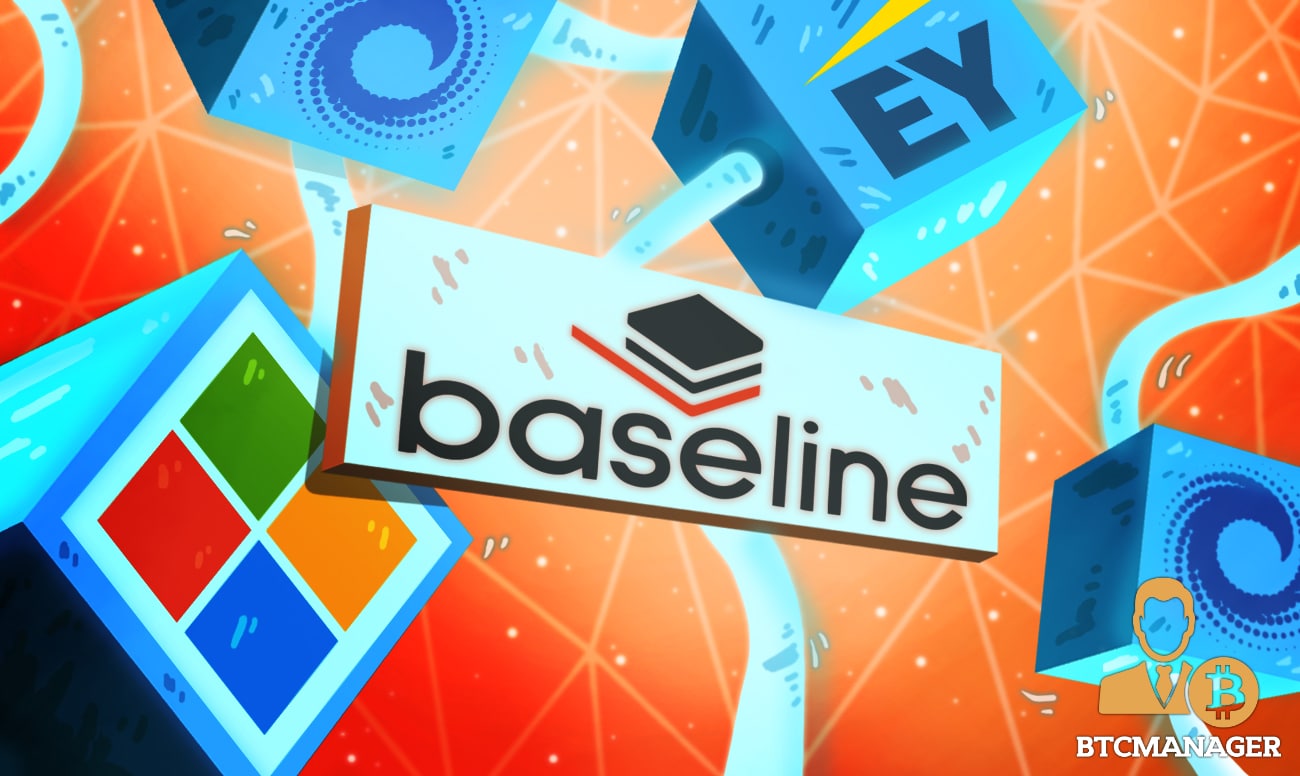 ConsenSys, a firm focused on solving real-world problems with the Ethereum blockchain, has joined forces with Microsoft and Ernst & Young to roll out Baseline Protocol, an innovative solution that makes it easier for enterprises to use the public Ethereum distributed ledger technology (DLT) mainnet without having to bother about privacy issues, according to a Ledger Insights report on March 5, 2020.
An Innovative Solution for Public Blockchain Adoption 
While most enterprises prefer using privately permissioned networks for their blockchain needs due to the supposed security and privacy that comes with it, ConsenSys, Microsoft and Ernst & Young have built a highly functional protocol aimed at making life easier for firms.
Dubbed Baseline, the team claims the new protocol will enable enterprises to tap the public Ethereum blockchain for their complex processes without having to bother about storing their sensitive data on-chain.
With the Baseline Protocol, users' transactions, as well as the logic, smart contracts and communications between parties remain private and it also provides a granular level of privacy.
Shedding more light on the Baseline Protocol, Paul Brody, EY's Global Innovation leader said:
"We can make sure that all the enterprises on the network have full privacy, that their data is compartmentalized. In essence, if you're, say, a small business partner of a large firm and you're authorized to buy off heir contract, that doesn't mean you can see all the terms and conditions of the contract or other parties that are on the contract, for example."
The Baseline Protocol Advantage 
Despite the huge costs, time and other resources required to create a private blockchain network, enterprises still prefer them due to the peace of mind and control it offers. However, the team has made it clear that the Baseline Protocol uses Zero-Knowledge Proofs (ZKP) to offer users the highest level of privacy.
What's more, the team says the Protocol comes with a "directory element" which makes it possible for users to build their own network of partners.
Importantly, the Baseline Protocol is just in its early days and the team has stated that the door is open for more companies to join the project.
Presently, a good number of highly reputed blockchain projects including MakerDAO, ChainLink, Unibright and Neocova have already signed up to contribute to the Baseline Protocol development.