Convicted Ex-Enron CEO Reportedly Mulls over Cryptocurrency Foray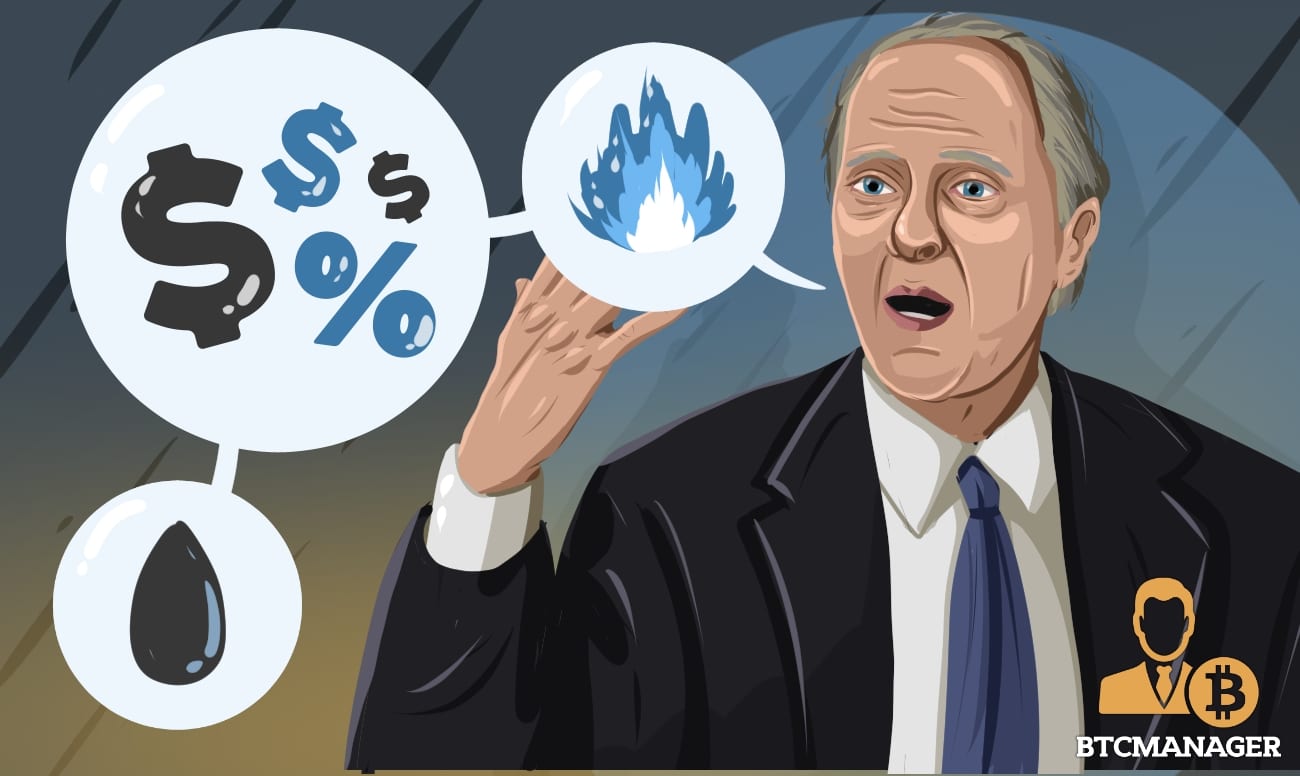 Jeffrey Skilling, the former CEO of Enron Corp, fresh from serving a 12-year prison sentence for fraud and insider trading might be looking to make a comeback via the emerging cryptocurrency and blockchain technology market. While details are still sketchy, early reports from The Wall Street Journal indicate that the proposed venture will involve the adoption of digital technology in the oil and gas business.
Proposed Cryptocurrency-Based Energy Venture
According to the reports, Skilling has already met with contacts who are involved with cryptocurrency and blockchain technology. Inside sources say the proposed venture will be a blockchain-based platform that handles investment dealings in the oil and gas industry.
Back in 2006, Skilling was convicted on charges of insider trading, fraud, and conspiracy. The former Enron CEO was then sentenced to 24 years in prison but reached a plea deal with prosecutors for a lighter sentence in exchange for forgoing any appeal.
Commenting on Skilling's reported new venture, Ed Hirs of the University of Houston opined:
"All it requires for him to get back into business is someone to back him. Certainly, his options are limited. But there's no reason…why he shouldn't go on and with any luck succeed."
Cryptocurrency: A Likely Theme for Act II of Skilling's Career
The pivot to cryptocurrency might be an astute decision given the limited number of options at Skilling's disposal. As per a ruling by the United States Securities and Exchange Commission (SEC), the former Enron chief is permanently prohibited from serving in an executive capacity at a public company.
The vast majority of cryptocurrency and blockchain technology ventures are privately held. Thus, Skilling can act as an officer or director of such startups without running afoul of SEC rulings.
Furthermore, there is a growing interest in the intersection of distributed technologies and the oil and gas sector. Skilling made a name for himself by revolutionizing the U.S. gas market scene before his legal troubles.
Prominent petroleum companies like Shell are among some of the corporations looking to integrate blockchain technology into their business. As reported by BTCManager, the fifth-largest oil and gas producer did recently create a job listing for analysts in the field.
Back in January, VAKT, a blockchain-based oil and gas trading platform, announced that industry behemoths like Chevron, Reliance, and Total had been on-boarded to its platform. Launched in November of 2018, VAKT aims to utilize blockchain technology in the oil and gas trading arena.