Crypto.news weekly recap: Sam Bankman-Fried's and Alameda Research accounts still active, DeFi hacks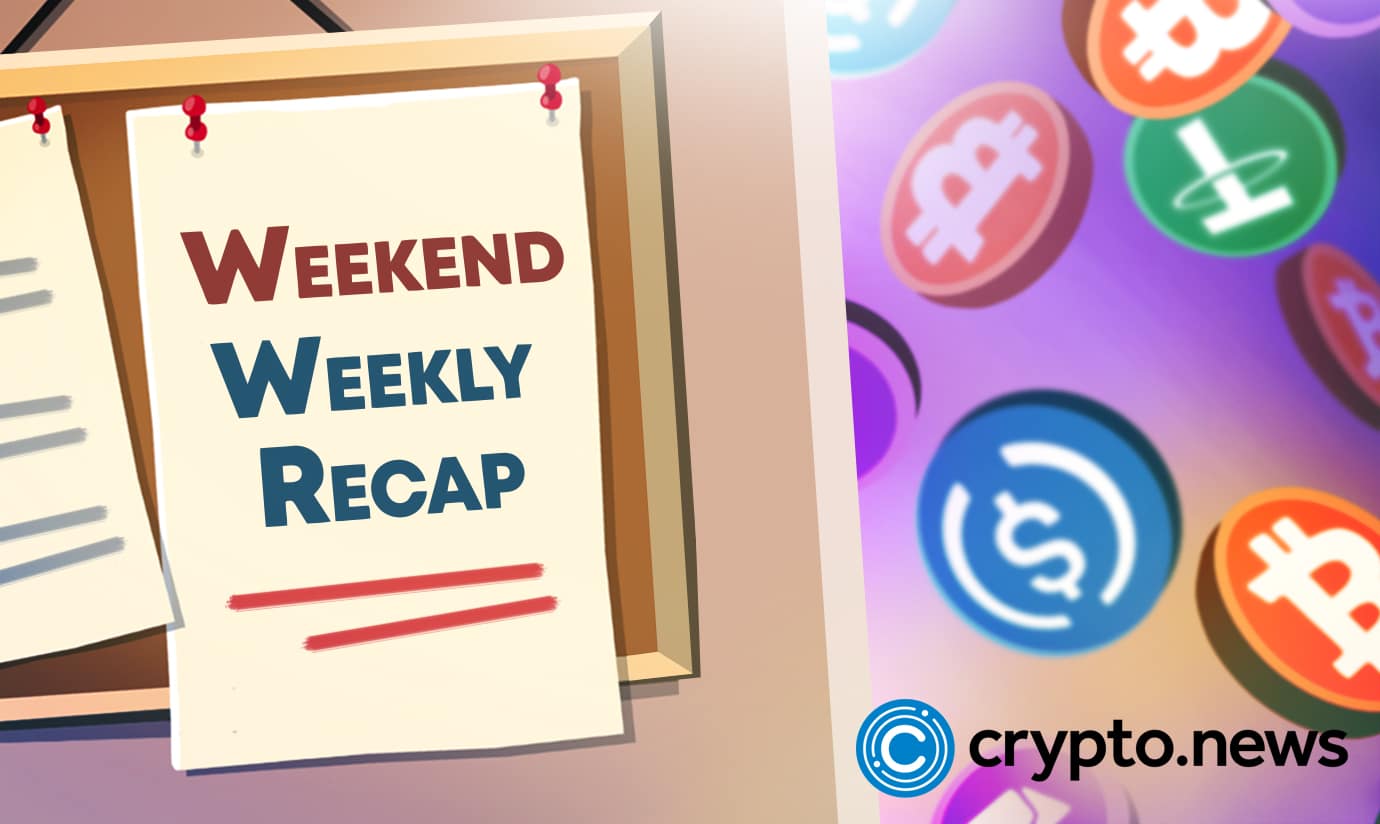 As 2022 came to an end, the decentralized industry saw significant moves, including former FTX CEO Sam Bankman-Fried's bail, the U.S. Securities and Exchange Commission (SEC) sealing Hinman's documents, and some late DeFi hacks. These moves caused a rise of doubt in the eyes of the crypto communities.
Don't forget to subscribe to our newsletter and get a ton of amazing content right in your inbox!
SBF is still making moves
FTX's ex-CEO was released on a $250 million bail last month and was placed under house arrest following the collapse of the Bahamas-based crypto exchange and its sister firm, Alameda Research.
However, latest data shows that SBF might have violated some of his house arrest conditions — including not spending over $1,000 without the court's permission. According to a crypto.news report on Saturday, Sam Bankman-Fried's wallet address received $690,641 in multiple transactions, including more than half of the funds from Alameda addresses. 
Last month, some on-chain analysts caught Alameda's addresses swapping various Ethereum-based digital currencies for bitcoin (BTC). Per the data, FTX's sister company converted around $800,000 worth of ERC-20 tokens and sent them to "fresh" BTC addresses.
In addition, the former FTX boss, according to a report on December 30, 2022, might have transacted roughly $684,000 to a Seychelles-based crypto exchange that does not require KYC.
Not to forget that the Bahamas Securities Commission released a statement on December 29, 2022, that it is holding $3.5 billion worth of FTX's client assets which were assigned to the department on November 12.
Late 2022 DeFi hacks
Hackers have activated their weapons as 2022 came to an end. On December 26, the multi-chain wallet provider BitKeep was breached which led to losses of approximately $31 million.
Per the data, hackers have used 50 wallet addresses and attacked four blockchains, including Binance Smart Chain (BSC), Ethereum (ETH), Tron (TRX), and Polygon (MATIC).
A day after the hack, however, BitKeep announced that it has frozen some of the stolen funds.
"Dear users, we once again apologize for the hacker hijacking incident; after the incident, the team has been actively dealing with the incident. The current progress is that some funds transferred by hackers have been freezing! Please rest assured, BitKeep will do everything possible to recover your assets." BitKeep announced through its official Telegram group.
Following the hack, BitKeep CEO Kevin Como stated that the private keys of some of its customers are still vulnerable. He added that some users could still be affected by the BitKeep APK (Android Package Kit) 7.2.9, putting their wallets in danger.
Furthermore, Como added that BitKeep is trying to find the stolen funds with some assistance from blockchain security firms.
Last month, the decentralized leverage trading platform Defrost Finance was hit by a flash loan attack. Data shows that its v1 and v2 protocols have lost $12 million. Some users were suspicious as the platform claimed to have received the funds back from the hackers, according to a report on December 26, 2022.
Later, Defrost Finance claimed to start analyzing on-chain data to "refund the investors" after determining the rightful owners of the assets. It added in a tweet that the cryptocurrencies will be swapped to stablecoins, "preferably DAI."
Moreover, the Web 3.0 security firm DeFiYield accused Defrost Finance of "rug pulling" and claimed that the company has the same developers as the 2021 "rug pulled" project, Phoenix Finance which stole "$7 million."
Defrost Finance, however, denied DeFiYield's claims. "As much as the incident may cast doubt on people's perceptions, a compromised key does not necessarily mean a rug pull," Defrost responded.
Furthermore, the crypto world was not the only industry to have been breached in the last few weeks of 2022. The popular microblogging platform Twitter was also attacked, according to the cybercrime intelligence company Hudson Rock.
On December 24, Hudson Rock claimed that a hacker has got hold of a database that contains the private data of 400 million Twitter users — including private email addresses, phone numbers, etc. DeFiYield has already confirmed some of the leaked data which was delivered as an example.
According to the report, the hacker wants to receive a whopping $276 million from the billionaire Elon Musk to guarantee the deletion of the data while avoiding selling it to another party.