Cryptocurrency Conference Consensus 2018 Kicks Off with Lamborghinis and Protests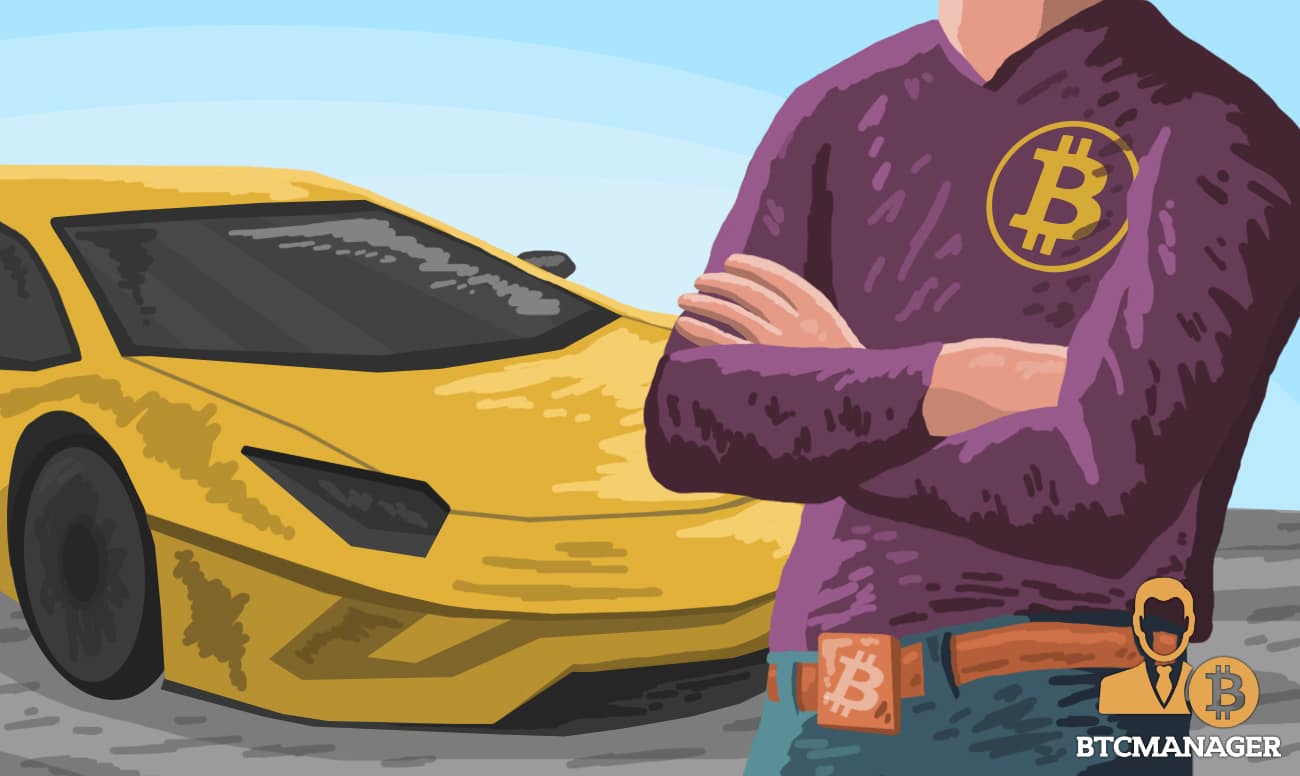 Lambos are the ultimate status symbols of bitcoin and other crypto whales. Since the massive surge in the price of the world's flagship digital currency in 2017, crypto billionaires have not ceased flaunting their newfound wealth in 'sexylambos.'
At this year's Consensus event organized by industry heavyweights in New York City and taking place over May 14-16, three Lamborghinis were parked just outside the event's venue.
Lambos for Promo
Of course many present at the conference must have been curious to find out who the Lambo-driving hodlers could have been at a time when the markets are not as green as they were in 2017.  However, CNBC has let the cat out of the bag. The media outlet reported on May 14, 2018, that the luxury cars parked at the Consensus belonged to a New Jersey-based car rental, owned by John Nouri.
The firm told CNBC that a bitcoin evangelist paid them to park the cars there as part of the highlights of the occasion and a promo for the BitMEX cryptocurrency exchange.
Did you see my ride today at #Consensus2018 ? pic.twitter.com/qGznsNMgWo

— Arthur Hayes (@CryptoHayes) May 14, 2018
"We do a lot of this for a lot of companies all the time," Nouri said, adding "It's an attention grabber. It's for the people walking in. They all say once you make money in crypto, you buy a Lambo."
Lambos and Cryptos
Back in 2017 when bitcoin and other cryptos hit the moon, there was also a pent-up demand for the supercar. One of the Lambo dealers in California, Pietro Frigerio told CNBC back in February 2018 that the dealership saw a significant surge in the number of purchases for Lamborghinis paid with cryptocurrency: "We went from one, maybe two transactions a month from 2013 until 2016, and in [December 2017] alone we had over ten transactions."
The car rental owner hinted he is yet to catch the crypto fever, but he owns ten Lamborghinis which his company rents out for $1,000 a day.
Lamborghini CEO, Stefano Domenicali, also opined that digital currencies are entirely synonymous with millennials adding that most of his company's clients are young people. In his words:
"I see a parallel between young people that are really willing to become very rich with the very high-risk investment, and… the fact that our customers are very young."
Domenicali is absolutely right. The youth are at the forefront of the cryptocurrency revolution. From Vitalik Buterin, the co-founder of Ethereum, to Peter Saddington, the Atlanta-based programmer who bought a $200,000 Lamborghini Huracan in 2017, the crypto economy seems to be ruled by the young.
Satire Action
While the crème de la crème of the blockchain and cryptocurrency industry were busy discussing pertinent issues inside the conference, there was also a hilarious parody protest going on outside.
Is this for real? Anti Bitcoin protest in NYC. Hahaha #Consensus18 #Consensus2018 #Bitcoin pic.twitter.com/AXUetPO6zJ

— Karim (@krispykarim) May 14, 2018
Hundreds of 'bankers' were seen holding placards with different inscriptions including; "Free Jamie Dimon," "paper checks use less electricity," and chanting various marching songs like "Hey, hey, Ho, ho. Blockchain has to go."
According to a Reddit post, the satire protest tagged Bankers Against Bitcoin was organized by Genesis Mining, a crypto mining company, in a bid to demonstrate to traditional financial institutions what could become their fate if they fail to embrace the crypto revolution.
Other Consensus Highlights