Denmark's Largest Bank Skeptical About Cryptocurrency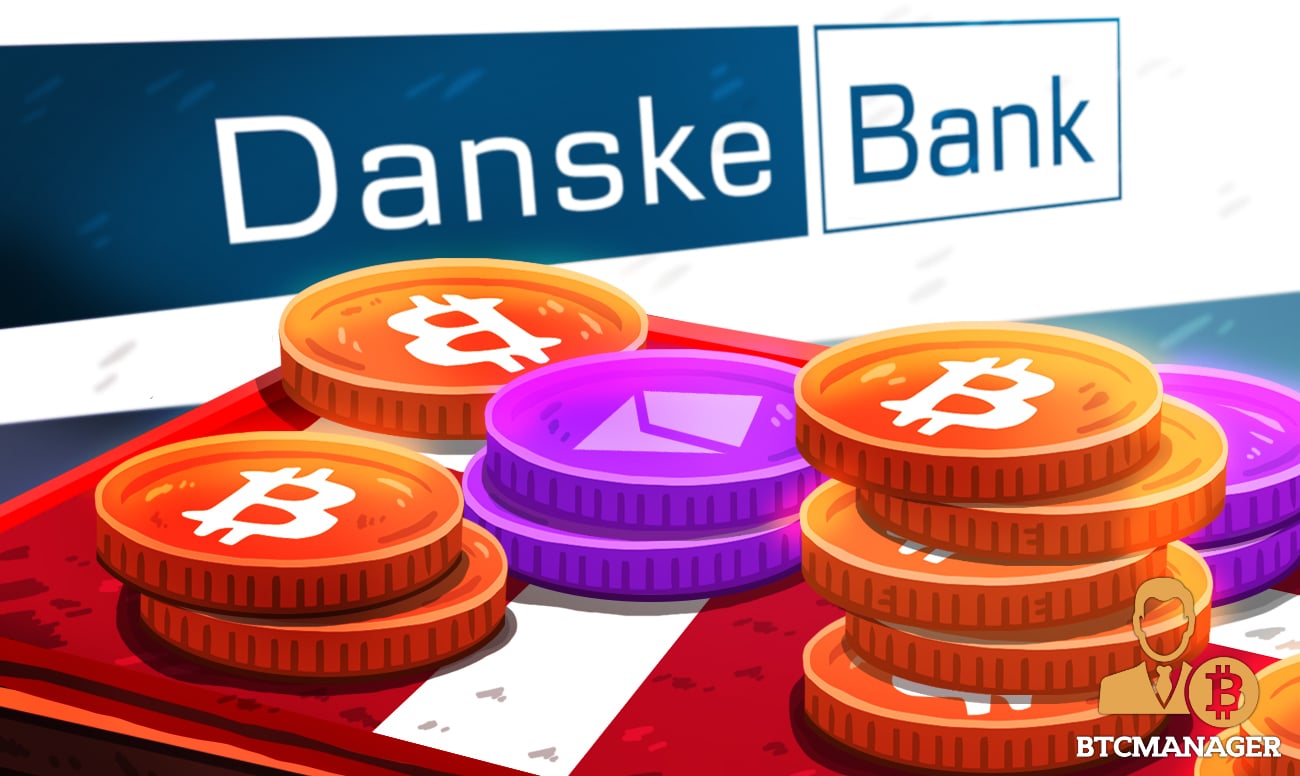 Danske Bank, the largest bank in Denmark, has expressed its views about cryptocurrency, stating that while it was taking a cautious approach towards bitcoin and other crypto assets, it would allow customers to carry out cryptocurrency-related transactions. 
Danish Banking Giant Not Sold on Crypto
According to a report published on the bank's website on Friday (June 18, 2021), Denmark's biggest lender noted that it had seen an increased interest in bitcoin and other cryptocurrencies in the last few years. However, Danske said that it will convert tinue to hold a cautious attitude towards the emerging technology.
The Bank further listed four reasons for its viewpoint on cryptocurrency. One of them was the lack of robust crypto regulatory policies and consumer protection. With bitcoin and other crypto assets becoming popular and going mainstream, there have been more calls from governments and regulatory bodies to regulate the industry.
Danske Bank also said that another reason it was wary of cryptocurrency was the price volatility. Furthermore, Denmark's banking giant touched on the high energy usage for crypto mining activities, stating that it was "not in line with Danske Bank's ambition to promote sustainable development together with our customers."
Meanwhile, bitcoin mining has been a contentious issue because of the amount of energy consumed. Electric vehicle manufacturer, Tesla, halted BTC payment for its cars back in May for environmental concerns.
Shortly after Tesla's action, the company's CEO Elon Musk, along with MicroStrategy CEO Michael Saylor, met with North American bitcoin miners to form a Bitcoin Mining Council to promote energy usage transparency.
Danske Bank Implicated in Major Money Laundering Scandal
The fourth reason given by Danske Bank was that transactions with crypto were not transparent, making it difficult for the bank to fight illicit financial activities such as money laundering in the cryptocurrency industry.
Ironically, the financial institution is facing investigations in the U.S. and several other countries, regarding a money laundering scandal involving its now-defunct Estonia branch. According to investigations, suspicious transactions worth €200 billion (~$238 billion) passed through the branch between 2007 and 2015.
The money laundering charges have been described as the largest scandal in Europe. In April, Danske revealed that authorities may require the bank to further investigate its former Estonia branch.
Meanwhile, the Danish bank said that the reasons it listed meant that customers would not conduct cryptocurrency trading on its trading platforms. This directive echoes the crypto trading ban implemented back in 2018.
Despite its skepticism, the bank is not going as far as blocking customers from exposure to cryptocurrency assets as long they abide by anti-money laundering regulations. Danske Bank also stated that it will continue to follow developments in the emerging cryptocurrency asset space.