Dogecoin (DOGE) Pumps After Fresh Musk Tweets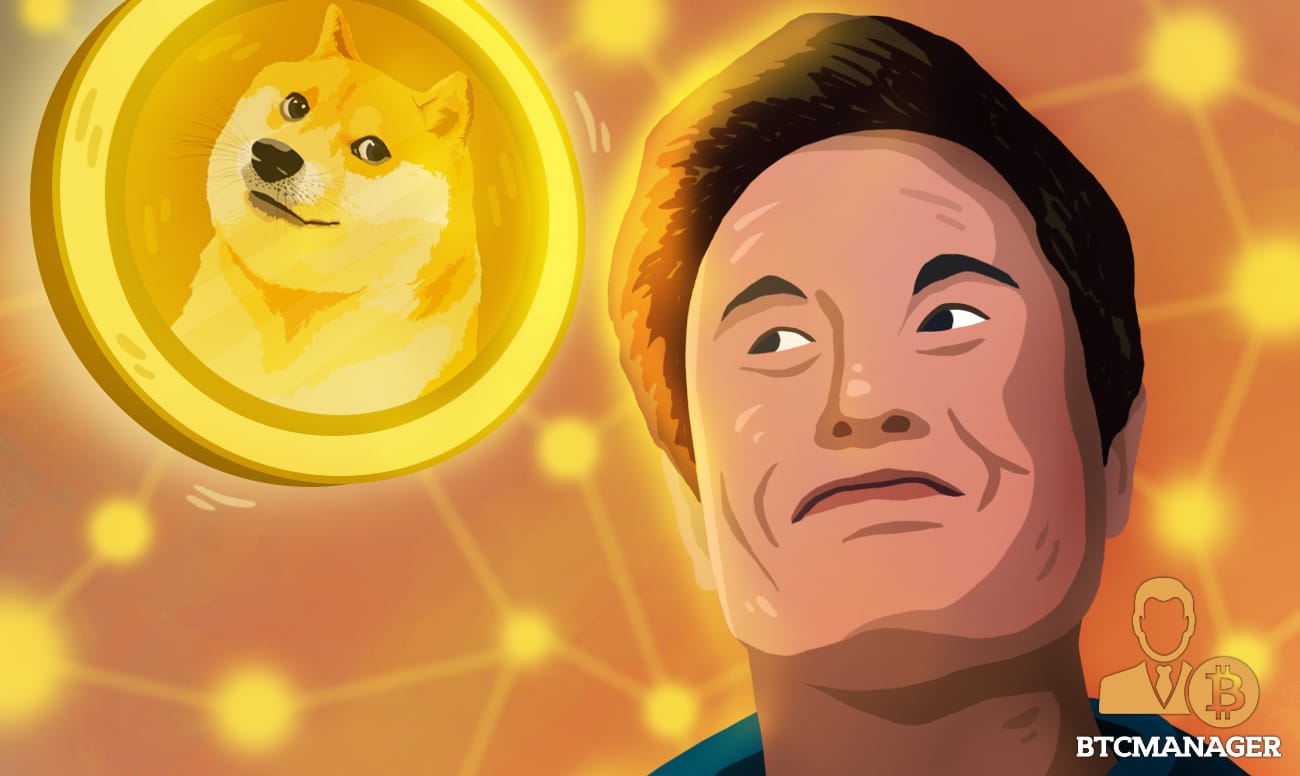 Elon Musk has tried once again to fuel the price of his favorite altcoin, dogecoin (DOGE) by tweeting about the meme coin to his more than 57 million Twitter followers. As expected, the Dogefather's social media stunt has boosted the price of DOGE, though the world's sixth-largest cryptocurrency is still miles away from its $0.73 all-time-high.
Musk Tweets Again
The global cryptocurrency market is still trying to recover from the massive correction that saw the price of bitcoin (BTC) and altcoins, including Elon Musk's dogecoin (DOGE), crash by more than 50 percent since May.
While Musk's Twitter antics have drawn the ire of financial regulators in the past and have arguably made him the most controversial, albeit hated personality for bitcoin lovers, it appears the multi-billionaire will not turn a new leaf anytime soon.
In an attempt to send dogecoin to mars, Musk tweeted "Release the Doge!," alongside a meme depicting Marlon Brando, the actor of the Hollywood movie, The Godfather. 
Release the Doge! pic.twitter.com/9bXCWQLIhu

— Elon Musk (@elonmusk) July 1, 2021
As always, Musk's tweet almost instantly triggered a four percent surge in the price of dogecoin (DOGE), however, the momentum has since lost steam, sending the digital currency to $0.2534 at the time of writing.
Mixed Reactions 
Musk's latest dogecoin shilling has been applauded by fans of the cryptocurrency, however, some members of crypto Twitter have condemned him, accusing the SpaceX founder of orchestrating a pump & dump scheme.
"Elon is just toying around with people's feelings and money. He is running a pump n dump scheme. First, it was doge, then Matic, then Shiba, then cumrocket, floki. He buys a huge bag, tweets, ppl go crazy, they pump, Elon sells at ATH, and then dumps. Elon wins and people lose money," tweeted @IamShri_1.
Initially created as a joke coin, dogecoin has managed to rise to the top of the crypto ecosystem, thanks to huge hype from celebrities and influential persons like Musk, with a handful of businesses now accepting DOGE.
Buoyed by Dogecoin's newfound fame, developers are beginning to find the project attractive once again, with Patrick Lodder currently working to make changes to the coin's codebase in a bid to make DOGE transactions almost fee-less.
In related news, BTCManager informed on June 28, 2021, that Elon Musk will participate in a debate with Jack Dorsey in the upcoming Bitcoin demystification event dubbed "The B Word." It remains to be seen whether Musk will use the platform to promote dogecoin or simply trigger another round of FUD for bitcoin (BTC) "paper hands."