Dubai Launches the First Government-Backed Blockchain Platform in the Middle East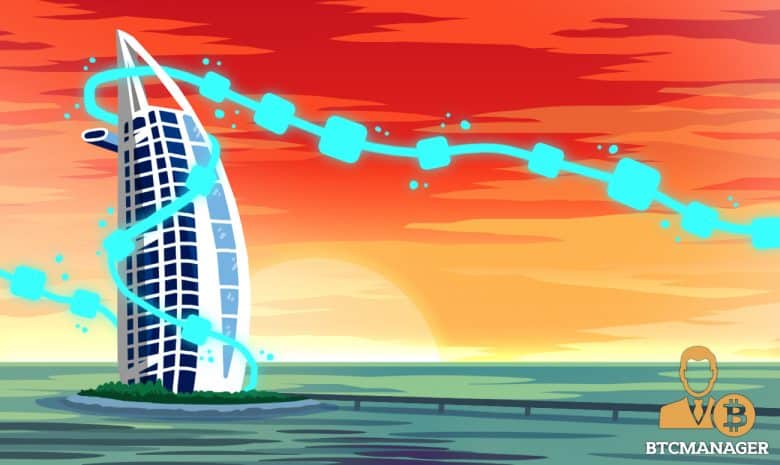 Dubai partnered with IBM to launch a Government-backed blockchain platform in the Middle East as part of the Government's Smart Dubai Initiative. According to an Arab News article published on October 31, 2018, the blockchain platform is related to Dubai's blockchain strategy, where the country is preparing to have the world's first fully digitized Government by 2021.
Dubai: A Pioneer In Blockchain Technology
Dubai has been a significant pioneer with blockchain technology, launching several proofs-of-concept and piloting blockchain initiatives across many Government agencies since the technology's inception. These Government Agencies include roads and transport, health and education, and the energy sector. Dubai's partnership with IBM will ensure that the IBM cloud will process future transactions.
Organizations can ensure that their data remains within the country and costs are lowered since they will conduct the transactions locally. IBM noted that with their service, Government agencies could transition their existing blockchain developments into large full-scale production.
Blockchain Settlement And Reconciliation System
While the Government-backed blockchain platform will host many projects, the Dubai Pay Blockchain and Settlement and Reconciliation Platform will be the first one to launch. The platform will allow Governmental entities to undergo transactions with other Government organizations or official bodies including financial institutions or banks in real time.
In the past, transactions and payments took approximately 45 days to process. The first Government agency to test the Dubai Pay Blockchain and Settlement and Reconciliation Platform was the Dubai Electricity and Water Authority (DEWA) and the Knowledge and Human Development Authority.IBM has, however, also worked with the Department of Economic Development (DED) and launched its unified corporate registry which leveraged the IBM Blockchain.
"The aim of the registry is to digitize the process of issuing business licenses and exchanging commerce information for business owners, investors, entrepreneurs, and startups, enabling them to conduct transactions digitally in real-time and in a trusted and secure environment," said Amr Refaat, the General Manager at IBM Middle East and Pakistan.
Refaat added that the IBM blockchain could help Government Agencies in Dubai manage digital blockchain transactions quickly. It can also verify documents in a time efficient manner. According to the Smart Dubai website, implementing blockchain technology can help the nation save 5.5 billion Dirhams ($1.17 billion) a year. The Emirates is keen to roll out the technology and set a global Benchmark for the implementation of blockchain services.