Ethereum's Merge and Staking Feature Could Cause Tax Confusion in the UK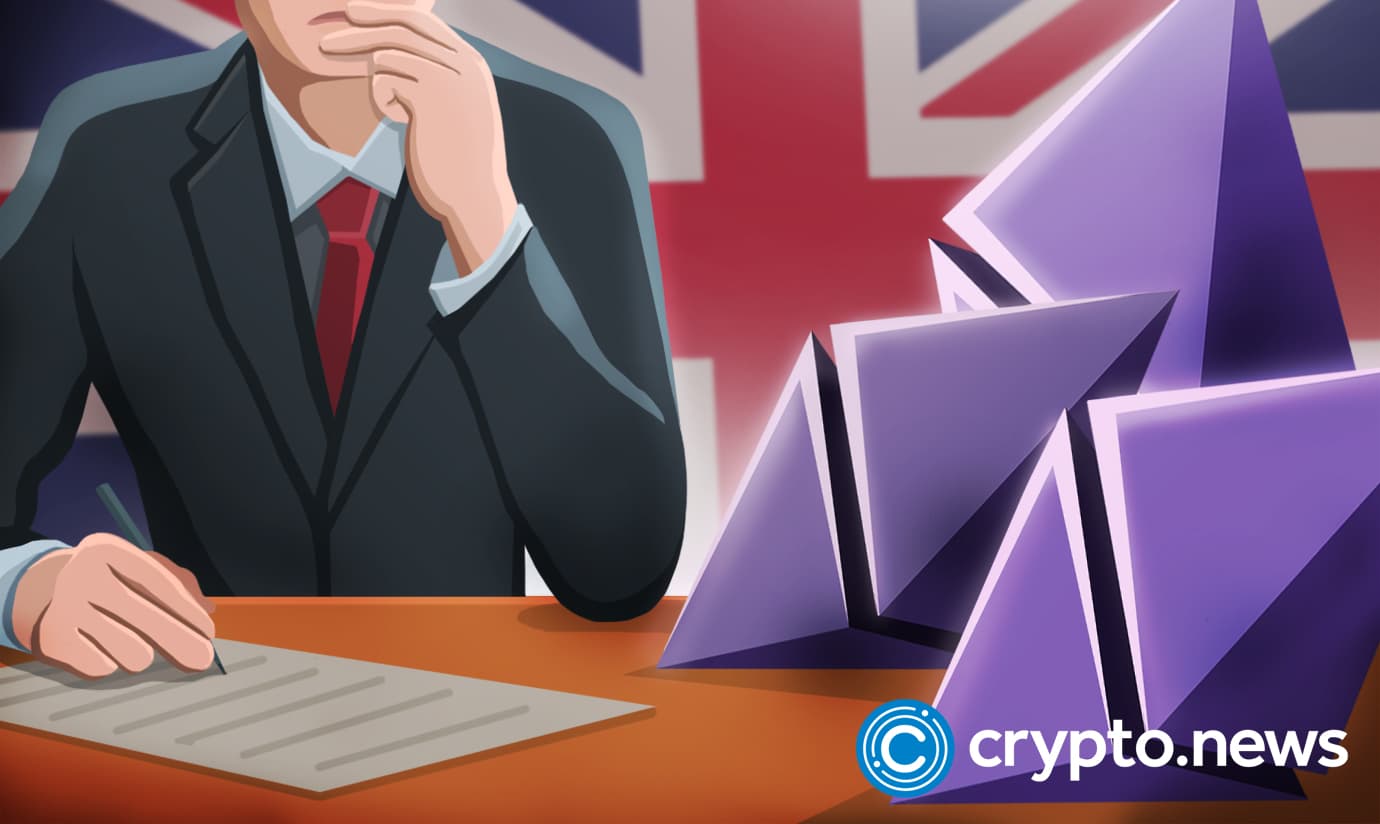 According to Bloomberg, the latest Ethereum upgrade to PoS, which uses staking, could cause tax confusion in the United Kingdom. British citizens who stake their Ethereum will not know how much to pay when filing tax returns.
Ethereum's Merge To Affect Tax Returns
Recently, the World's second largest currency by market cap switched to the PoS consensus mechanism. This eliminates the need for miners while giving power to the community.
Ethereum holders can choose to stake their tokens on the blockchain to assist in validating transactions while they earn rewards. According to estimates, they can earn up to 5.2% of their staked coins.
Given that Ethereum has several holders, the idea of staking could go mainstream with the latest Merge. Several Ethereum holders would want to stake their coins on the network.
According to a Bloomberg report, this could mean a great disaster for the United Kingdom. The UK already issued guidelines for how crypto users should treat staking when filing tax returns.
Unfortunately, this would put so much pressure on British users who are into staking. They may find it hard to know what to report and pay.
Meanwhile, another problem is that most Britons do not have to file annual tax returns. This increases the burden on tax authorities if people engaged in staking have to file annual tax returns.
Tax Guidelines for Staking in the UK
David Wren, a tax executive at EY, said that tax officials would be under so much tension if they asked those into staking to file annual returns for just crypto.
Meanwhile, the UK released its tax guidelines for staking over seven months ago. The recent problem with reporting tax returns for crypto will make it hard for the UK to go ahead over jurisdictions in terms of crypto regulation.
As per a report from Staking Rewards on Monday, around 12% of Ethereum in circulation (about $25.2 billion) are locked in staking wallets. This shows that more Ethereum holders are staking their tokens to earn passive funds.
Furthermore, the HM Revenue and Customs in the UK modified its crypto assets regulatory framework at the beginning of the year. The framework now includes decentralized finance (DeFi).
Staking is a major part of the DeFi sector, where investors lend, borrow, and trade digital tokens. The new guidelines ask investors to consider the conditions of platforms that offer staking services.
These conditions would determine if they must pay more levies. If a staking platform uses a person's token, the HMRC said the platform benefits from the tokens.
Hence, the agent would treat it as disposal, leading to capital gains tax. This would likely be the case for those staking their Ethereum tokens.
HMRC's Guidelines Require Stakers To Pay Tax on Earnings
Jonathan Peall and Wren, one of KPMG UK's tax directors, said these exchanges usually group the tokens of various users to carry out certain operations. Also, the exchanges do not give a time frame when the tokens will be returned to their owners.
Furthermore, the guidelines said that it would not consider staking earnings as interest. This is because the UK does not regard crypto assets as legal tender or currency.
Therefore, stakers in the UK will have to pay an income tax on their staking earnings. This tax can be up to about 45%.
In the UK, people do not file returns except there are earnings from their investments. This shows that most people are unaware they must submit returns in staking cases.
According to Wren, this could be a major problem in the UK. This is because tax authorities would ask people to submit a tax return that did not exist before.
Meanwhile, Joseph Riley from Dechert Llp, a law firm, said other regions do not have guidelines for staking yet. The crypto community in the UK will have to wait and see how things turn out.