Founder of Bitfunder, Jon Montroll, Is No Stranger to the Legal System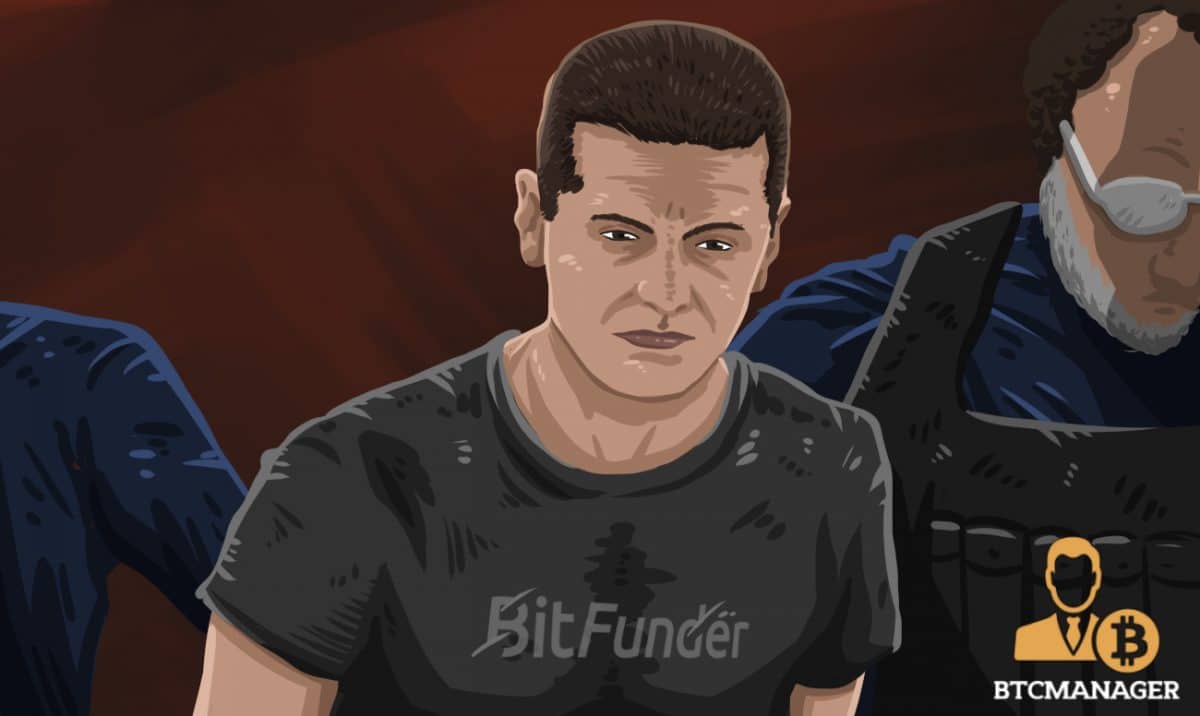 The founder of the now-defunct Bitcoin exchange Bitfunder, Jon Montroll, has emerged as an alleged fraudster with a string of criminal cases behind him. In bringing the seriousness of the offense to the fore, Montroll is being sued for fraudulent behavior by the Securities & Exchange Commission (SEC).
Coins, Lies and Questionable Videos
Predating even the SEC lawsuit and separate perjury charges leveled against him by the DOJ in February 2018, Montroll has been in and out of court on many occasions. A trail of judgments, lawsuits and unpaid lawyers has emerged as typical of Montroll's conduct.
Jon Montroll was arrested and is facing trial for fraud stemming from his dubious operation of the exchange Bitfunder. In 2006, Montroll was the defendant in another Arizona case centered on a sex tape belonging to a Sports Illustrated model.
The current SEC charges stem from his running Bitfunder as an "unregistered securities exchange," with the intention to defraud users or, at the least, trade recklessly with their investments.
Swapping handcuffs constantly, Montroll was also apprehended on perjury charges on February 21, 2018. Charges of obstruction of justice and perjury have been lodged by another Southern District of New York U.S. Attorney.
The prosecutor, in this case, is on record as saying that not only did Montroll submit false evidence, he also produced fake documentation when in court for the SEC's Bitfunder investigation.
Officially a resident in Saginaw, Texas, Montroll had remained silent after becoming aware of a cyber attack on Bitfunder, failing to notify users. A Bitcoin theft followed the hacking in 2013, costing users around $775,000 at period prices.
Today's loss value would equate to $68.7 million in stolen funds. In violation of ethical guidelines for financial institutions, Montroll had subsequently replaced losses using his Bitcoin cache, thus covering up the theft and the apparent weaknesses of the Bitfunder exchange.
Latest Troubles Just the Tip of the Iceberg
A hymnbook of legal wrangles accompanies Jon E. Montroll. As early as 1998 he was arrested for stealing electronics from Fry's computer store in Arlington, Texas.
At the time, he was also guilty of tax evasion, with the County Clerk's Office in Wilbarger County, Texas, holding a judgment worth $251,546.32 for unpaid taxes against Montroll, a listed defendant in that case. It remains unclear whether the amount was settled with the IRS or whether Montroll remains a fugitive of that judgment.
OmniAmerican Bank successfully obtained a judgment against Montroll and another of his companies, ColoGuys for $36,979.72 in 2010. Whether this contractual debt was ever settled also remains unclear.
The subsequent suing of Montroll for violation of personal rights around the sex tape hosted by Montroll's ColoGuys illuminated Montroll's disregard for intellectual property and willingness to illegally smooth things over when he felt it necessary.
Carolyn Murphy, once a Sports Illustrated's swimsuit model, sued Montroll for his eventual exposure of her sex tape, while the Arizona outfit ICG holds the copyright to the material, an operator of several popular adult websites obtained the rights in 2006.
An excerpt from the tape had been available for free download on a site hosted on servers run by ColoGuys and subsequently Montroll. In spite of a lawyer's letter demanding the excerpt be taken down, Montroll declined, resulting in ICG eventually suing.
While global public sentiment towards cryptocurrencies remains strong, observers fear that the kind of association between virtual currencies and career criminals like Jon E. Montroll, also known by the alias Ukyo, pushes regulators in the wrong direction.
A Twitter page with the handle #bitfunder has posted an expose of Jon Montroll's now-defunct exchange. A Google search for http://www.bitfunder.com reveals that the site has been taken down, with any further searching showing only details about pending cases and legal issues. Both the Bitfunder site and exchange are apparently now history.