Fox reporter refutes rumors on Ripple/SEC case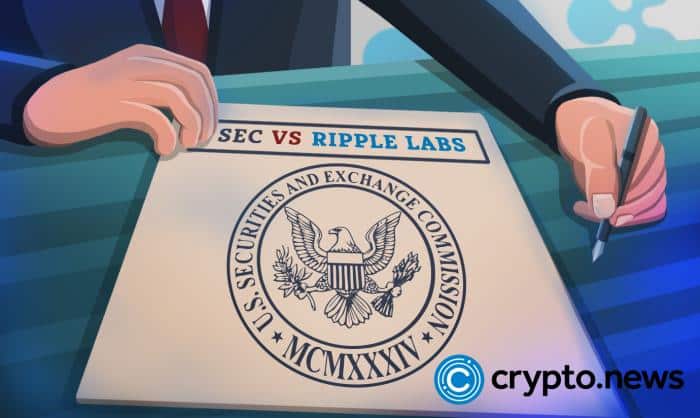 Leading Fox reporter Eleanor Terrett, has refuted the network's assertions that a settlement between Ripple and the SEC is anticipated tomorrow. Eleanor Terrett, a renowned writer, and Charlie Gasparino's producer at Fox, have seemed to publicly refute statements made on Fox Business that suggested Ripple Labs and the Securities and Exchange Commission (SEC) were anticipating a resolution in their allegedly endless legal battle.
The assertion was made on Fox Business in the early hours of Monday by Polish journalist and bitcoin maximalist, Natalie Brunnel. Terrett pointed out on Twitter that the assertion was untrue and said she had discussed it with a Ripple spokesman.
Ripple/SEC case is still ongoing.
A few hours after the public assertion, she tweeted that, as per a Ripple spokesman, the news regarding a planned settlement between Ripple and SEC tomorrow (11/15) was untrue.
In addition, Gasparino tweeted about the fake settlement news. Gasparino refers back to Brunnel, mentioning a few lessons learned from the case between Ripple and the SEC while discussing the allegedly Binance-stirred FTX scenario on Fox Business this morning. Brunnel implied that all sides were anticipating a resolution tomorrow in his remarks on the subject.
According to him, it will be interesting to see the decision. He later states that no matter the outcome the following day, he wanted people to keep in mind that the CEO of Ripple could currently be found on Twitter or Google while stating that the largest holder of its token is Ripple.
Ripple supporters and the community have reacted in various ways to Terrett's most recent comments, which refuted the claim. Some people have taken the opportunity to criticize the mainstream media.
Notably, lawyer John Deaton and XRP investor said that if settlement negotiations occurred, he would turn to Terrett among all Fox reporters for information. Nevertheless, he clarified that he does not want to discredit the overwhelming majority of reporters the media network employs.
Deaton expresses worry about the case's outcome.
Deaton expressed his concern for an unfair final verdict in favor of the SEC, even though it is unlikely to occur, should judge Analisa Torres base her decision on the allegation that Ripple offered unregistered securities, even if it is unproven that the entity sold unregistered securities.
Deaton brought up the recently-resolved LBRY SEC case, which resulted in a decision in the cryptocurrency regulatory watchdog's favor, as LBRY revealed in a series of tweets last Monday. However, LBRY claimed that the decision creates a negative precedent for the cryptocurrency sector because many assets can now be considered unregistered securities.